Why should you invest your fantasy football draft capital in the Buffalo Bills? That's crazy right? The Bills are a joke and will continue to be a joke. The Bills just traded their best receiver Sammy Watkins and traded for Jordan "can only play in the slot" Matthews. The Bills "Bill"ieve so much in Tyrod Taylor they weren't even sure if they wanted to keep him either. How can we trust an offense when the management, who knows the players best, can't commit to them long term?
The good thing is that we know that General Managers fail all the time. We shouldn't care at all what the Bills front office thinks of their skill players on offense. All we need to do is look at their statistical profiles and past production. Before we dive further into the players, however, let's demonstrate why you should be interested in the Bills offense.
Quarterback
Tyrod Taylor
Tyrod Taylor remains one of the most criminally undervalued quarterbacks in fantasy football. The average fantasy player might reason that since volume is king in fantasy and Taylor only attempted 436 passes last year, he should not be drafted as a QB1. However, this only applies to skill positions: for quarterbacks we should be targeting efficiency over volume. And all Taylor has been the past two years is efficient. Over the past two years, while Russell Wilson has scored 18.95 FP per game, Taylor has scored… 18.71 FP per game. This has been good for a top 10 per-game fantasy finish each of the past two years. So yes, please keep taking him as the QB17, so the rest of us can grab a top 10 quarterback at the end of our drafts.
The advanced efficiency metrics back up Taylor's performance. He has ranked inside the top-12 in Production Premium each of the past two years, and inside the top-8 in Fantasy Points per Dropback in both 2015 and 2016 as well. Tyrod Taylor's fantasy potential if the offense can open up a bit with Greg Roman (whose teams have ranked inside the top 10 in rushing attempts in each of his six seasons as an offensive coordinator) out of town is overwhelming.
We can't understate the impact of the weapons around him (or lack thereof). While having Shady at running back is great, Tyrod spent most of 2016 throwing to future Hall of Famers like Robert Woods, Marquise Goodwin, and Charles Clay. With Jordan Matthews, Anquan Boldin, and Zay Jones in the fold, things just got a lot more interesting for the Bills offense.
Running Back
LeSean McCoy
Who do you think of when you think of the best mauling, run-blocking offensive lines? The Titans? Dallas? Oakland? While those three offensive lines are all amazing, you might be surprised to learn that the Bills actually created the most yards before contact last year. With a superb offensive line creating lanes to run through, expect LeSean McCoy to have another strong year. Don't underestimate the importance of the signing of FB Patrick DiMarco, who has earned PFF's No. 1 and No. 3 run-blocking grades among fullbacks the past two years.
Another reason to get excited about McCoy's fantasy prospects in 2016 is the strength of schedule. After facing the most difficult schedule in the league last year in terms of run defense efficiency faced, the Bills bounce back to a more average strength of schedule in that category in 2017. With Shady's 80 (No. 4) Evaded Tackles, 5.3 (No. 4) YPC against base defenses, and +22.7 (No. 12) Production Premium in 2016, LeSean McCoy projects to be a top-5 fantasy running back in all formats.
Jonathan Williams
Williams remains the favorite for the backup running back job behind McCoy. While this may seem like an unappealing play, don't forget that the No. 2 running back in Buffalo has finished as the RB36 overall or higher each of the past two years. While Williams athletic profile and college production remains uninspiring, he does have one thing going for him: he's big. At 220 pounds with a 30.7 (60th-percentile) BMI, Jonathan Williams could emerge as the primary goal-line back down the stretch just as Mike Gillislee did last year. Considering McCoy's lengthy injury history and Buffalo's run-heavy play calling, Williams is one of the best handcuff running backs to throw a dart at late in drafts.
Wide Receiver
Jordan Matthews
In playing for Buffalo, Jordan Matthews can finally play for an efficient quarterback in Tyrod Taylor after spending much of his career catching passes from Sam Bradford, Nick Foles, Mark Sanchez, and Carson Wentz. Moreover, remember that he was the sole receiving threat on the roster last year, as defenses were able to focus on stopping him without having to worry about Nelson Agholor or Dorial Green-Beckham. Jordan Matthews has shown efficiency in the past and will only benefit from an actual outside receiving presence on the roster.
---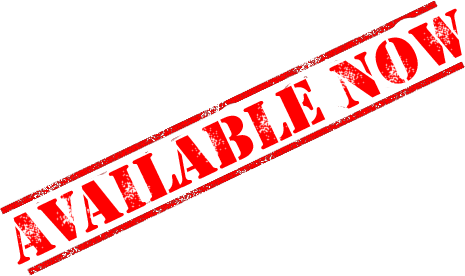 ---
Anquan Boldin
Anquan Boldin is an ageless machine. Despite signing late in the offseason (end of July) last year, the consummate veteran Boldin was able to produce with the Lions last year. This was an offense that featured plenty of weapons such as Golden Tate, Marvin Jones, Theo Riddick, and Eric Ebron. While the team's pass volume won't be there, Boldin has much less competition for targets in Buffalo. Even at age 36, Boldin was able to soak up a 26.7% Red Zone Target Share last year, which was top-10 in the league. While he likely won't reach 1,000 yards, expect Boldin to continue to be fantasy-relevant and come close to last year's numbers.
Zay Jones
The Bills' projected No. 2 wideout Zay Jones has an interesting athletic profile with a 119.7 (88th percentile) SPARQ-x Score. However, despite a 4.45 40-yard dash time and a 10.28 (92nd percentile) Catch Radius, Jones wasn't used down the field, instead posting a 11.1 yards per reception mark at East Carolina. Another red flag is that the No. 2 wide receiver has never been fantasy relevant in the low-volume Buffalo passing offense. Even last year when Sammy Watkins was out for a large portion of 2016, Robert Woods never emerged as a viable WR2. As a rookie, Jones isn't on the fantasy radar in 2016 except in deep leagues.
Tight End
Charles Clay
Despite little competition at wide receiver the past two years, Clay has failed to emerge as a viable fantasy TE1 the past two years. He also is already dealing with significant knee issues this offseason. That said, the Bills have little depth at tight end behind Clay. Keep an eye on Charles Clay this offseason; if healthy, he could be a solid streamer at the tight end position.
Conclusion
The Bills have the potential to be a top-5 scoring offense in the NFL and have demonstrated that potential in the past. Considering this is a very front loaded roster on offense, that means Tyrod Taylor, LeSean McCoy, and Jordan Matthews will be swimming in fantasy points. Keep an eye on Jonathan Williams if anything happens to LeSean McCoy. This fantasy draft season, make sure to Billieve in Buffalo.