Fantasy gamers are now past the hyperbolic draft season. With the focus shifted towards in-season games, the question shifts from who to draft to wh0 to start. Among all positions in fantasy, wide receiver remains the hardest to evaluate on a week-to-week basis. Wide receivers compete with more of the same position on the field at one time and, unlike running back and quarterback, see far less opportunity in a game. This makes the wide receiver landscape substantially more difficult to project week in and week out. Evaluating wide receiver match-ups against total team defense is obsolete. Where the true value lies is in deciphering the wide receiver versus cornerback battles that ensue from week-to-week. Using advanced stats, metrics and analytics, this series will break down the top wide receiver vs cornerback match-ups each week and identify marquee match-ups to give fantasy gamers an edge in their line-ups.
Alshon Jeffery, PHI vs Josh Norman, WAS
Alshon Jeffery enters 2019 with an extremely tasty matchup. Drawing Washington CB Josh Norman, Jeffery is primed for a big Week One. With a +15.1 (No. 13 among qualified wide receivers) Production Premium and a +14.6-percent (No. 24) Target Premium in 2018, Jeffery held his own regardless of matchup. Now, to open the season, Philadelphia's premier WR is going to exploit a plus match-up against a mediocre CB in Norman.
---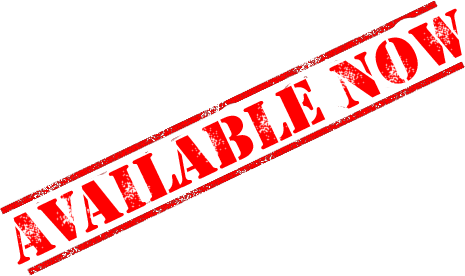 ---
Norman has been a shell of his 2015 self since landing in Washington. Last year, he allowed 13.8 (No. 68) Yards Per Reception and a whopping 9.5 (No. 76) Yards Per Target. Opposing WRs had their way with him. On 503 (No. 10) Routes Defended, he allowed a 68.5-percent (No. 73) Catch Rate and a 110.8 (No. 74) Passer Rating when targeted. The culmination of his inefficiencies landed him a -13.8 (No. 75) Coverage Rating from us here at RotoUnderworld.
Philadelphia expects to be a high powered scoring machine. With Jeffery lined up against Norman, the fantasy points will role through him on Sunday. Norman allowed 2.10 (No. 80) fantasy points per target with an average 0.38 (No. 50) Fantasy Points Per Cover Snap. Norman's seven (No. 76) TDs allowed should leave fantasy gamers clamoring to insert Jeffery, who averaged 14.3 (No. 22) points per game and had a 33.3-percent (No. 16) End Zone Target Share, into their starting lineups. It's worth noting that the last time these two faced off, in week 17 last season, Jeffery handled Norman with five receptions for 59 yards and one TD. Equating to 16.9 fantasy points and a WR19 finish.
Dede Westbrook, JAX vs Kendall Fuller, KC
After seeing the most receiving opportunity in Jacksonville last season, Dede Westbrook comes into 2019 with high expectations. And his week one competition will be a strong facilitator to those expectations. Operating from the slot 73.9-percent of the time last year, he draws an opening match-up against one of 2018's least efficient CBs in Kendall Fuller.
Last season, QBs were actively looking to exploit Fuller's game. They were successful. With a 21.6-percent (No. 40) Target Rate, he gave up 1,040 (No. 86) Yards Allowed which averaged out to 65 Yards Allowed per game. His 118 (No. 80) Targets Allowed equating to 7.4 (No. 78) Targets Allowed Per Game suggest that QBs were not afraid to throw his way last season. The WRs on the other end of those targets exploited his game too. Fuller averaged 12.8 (No. 53) Yards Per Reception and 8.8 (No. 69) Yards Per Target Allowed to WRs last year, earning himself a -8.2 (No. 70) Coverage Rating.
The inefficiencies and yards given up by Fuller in 2018 make this match-up a feeding ground for fantasy points. He averaged 1.70 (No. 52) Fantasy Points Allowed Per Target, amounting to 12.8 (No. 81) Fantasy Points Allowed Per Game. Westbrook wasn't efficient from a real football or fantasy perspective last year. However, his 329 (No. 25) Yards After Catch on an average 1.48 (No. 45) yards of Target Separation are more than enough to give Fuller a hard time this week. With new QB Nick Foles slinging to Westbrook, this is a match-up that will yield massive results for fantasy gamers.
John Brown, BUF vs Trumaine Johnson, NYJ
John Brown had himself a resurgent year in 2018. He flashed the ability to still be a lethal downfield threat with 594 (No. 23) Air Yards and a 17.1 (No. 6) average Target Distance. Now located in Buffalo with big-armed QB Josh Allen, this is a match made in fantasy heaven. One that's going to bless fantasy owners right from the jump. At first glance, Browns week 1 match-up against Jets CB Trumaine Johnson looks dicey. However, breaking down Johnson's analytical discrepancies as a player shows that Brown is in for a big game.
Johnson was targeted frequently with a 23.5-percent (No. 62) Target Rate last season, to which he allowed only an 81.6 (No. 21) Passer Rating and 57.9-percent (No. 24) Catch Rate when targeted. His efficiency as a cover CB gave up 44 (No. 25) Receptions Allowed and earned him a +17.0 (No. 34) Coverage Rating. Where his inefficiencies lie are in his coverage down the field. On 631 (No. 44) Yards Allowed, he averaged 14.3 (No. 77) Yards Per Reception Allowed and 8.3 (No. 60) Yards Per Target Allowed.
Johnson boasts a 5.3-percent (No. 84) Burn Rate on all targets in 2018. For a WR such as Brown who averages 17.0 (No. 8) Yards Per Reception and possesses 4.3 speed, Johnson is a fantasy goldmine. Despite strong cover skills and high efficiency, Johnson managed to give up 1.60 (No. 45) Fantasy Points Allowed Per Target. Amounting to an average 10.4 (No. 51) Fantasy Points Allowed Per Game. Brown is a deep threat who's lining up against a CB who struggles in being able to cover down the field. He is a fantastic week one play with huge upside.
Mike Evans, TB vs Richard Sherman, SF
Mike Evans steps into 2019 as one of the NFL's premier WRs. Ranking top 10 in nearly every statistical category at the position, Evans has propelled himself into the elite category among fantasy gamers. The notion to include him in this piece almost seems redundant. However, his matchup against Richard Sherman is too good to pass up.
Sherman was the least targeted CB in the NFL last season. He had a positional low 15.5-percent (No. 1) Target Rate with 60 (No. 13) Targets Allowed in 2018. His overall total of 37 (No. 16) Receptions Allowed paired with only 525 (No. 24) Yards Allowed look daunting for opposing WRs. However, digging deeper, Sherman's numbers are skewed by lack of volume thrown his way. On all receptions allowed, Sherman averaged 14.2 (No. 76) Yards Per Reception Allowed with an average 8.8 (No. 68) Yards Per Target Allowed. When Sherman was thrown at, although not often, he averaged a 61.8-percent (No. 45) Catch Rate Allowed to opposing WRs. To opposing QBs, he averaged 106.6 (No. 68) Passer Rating Allowed.
Sherman was not the dominant CB his analytics profile suggests he was. Evans is a WR who feasts on an exploited opportunity. He averaged 2.09 (No. 18) fantasy points per target while averaging 18.1 (No. 10) fantasy points per game in 2018. Sherman relinquished 1.80 (No. 59) fantasy points per target allowed last season. He will not hold up in week one against volume. Evans held a 22.4-percent (No. 22) Target Share on 139 (No. 10) Targets and presents Sherman with far more than he can handle. Although seemingly a layup, Evans provides one of the best WR plays of week one.