Postseason DFS on DraftKings has been relatively chalky, with the best plays mostly hitting and the bad plays mostly busting. Last week was no different, with most of the Chiefs going off along with Lamar Jackson, Aaron Jones and Derrick Henry.
This week seems relatively straightforward as well. With only two games to choose from, our player pool is limited and roster construction will be chalky in cash. Meanwhile, some wild stuff will need to happen in order to notch top tournament prizes. Here are the best plays on the slate based on advanced stats, metrics and analytics.
Quarterbacks
Patrick Mahomes, Kansas City Chiefs: $7700
After facing a 24-point deficit in the first quarter, Patrick Mahomes got the nut-negative game script last week and smashed the slate. The 2019 MVP threw for 321 yards and five touchdowns while also exploiting the Texans on the ground with 53 rushing yards. Those who rostered him likely saw their DraftKings balance go up considerably.
Mahomes is this week's unquestioned best quarterback play on the board. He's a 7.5-point home favorite and the team's 30-point implied total is the highest on the slate. If the Titans can keep it close in the first half like the Texans did, we can see another explosion out of this Kansas City offense. With only a $200 salary increase from last week, Mahomes is still easily rosterable at $7700.
Ryan Tannehill, Tennessee Titans: $5500
This entire postseason has been bizarre. The craziest aspect of it is undoubtedly this Titans offense. Ryan Tannehill has only completed 15 passes over the last two weeks and Tennessee has won both games by 23 points combined. This is largely due to their defense tightening up significantly, holding the Patriots and Ravens to 13 and 12 points, respectively. They have been the key in allowing Derrick Henry to run 64 times this postseason. But that may come to a stop this week.
Last week, the Chiefs showed the ability to score 28 points in a single quarter, meaning they can easily drop 40 on this the Titans. That would force Tannehill into at least 25 attempts in negative game script. In games where he's thrown at least 25 balls, he's averaging 296 passing yards, 2.3 passing touchdowns and 25.17 DraftKings points. While something fluky may happen and the Titans may just run wild on the Chiefs, we should bank on Tannehill being more involved this week.
Running Backs
Derrick Henry, Tennessee Titans: $8700
While Derrick Henry has dominated elite defenses on the ground, his production is mostly tied to the defense's success. As previously stated, the Chiefs have the most explosive offense around and Henry can easily be game scripted out of his carries.
With that said, in the context of this slate, he's still a lock in all lineups. While the game is in reach, Henry should receive all the work in the Titans backfield. He can even corral a few screen passes. With his 116.3 (97th-percentile among qualified running backs) Speed Score, those short passes can turn into explosive plays in a hurry.
---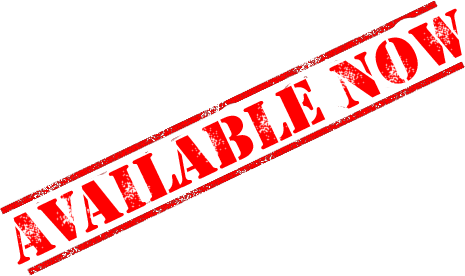 ---
Most lineups will have the three big running backs jammed in along with either Patrick Mahomes or Travis Kelce. Those who want leverage on the field in tournaments can fade Henry, but his workload and explosiveness are unmatched on this slate.
Damien Williams, Kansas City Chiefs: $7000
The Chiefs let LeSean McCoy know that he isn't that good in the harshest way possible: not playing him at all. He logged zero touches and only played one snap while Damien Williams played 96.9-percent of the snaps and logged 26.8 fantasy points. Tennessee's run defense is no joke, but it's impossible to fade a player logging every single touch in the Chiefs backfield. Plus, defenses are forced into devoting extra attention to Patrick Mahomes. That led to Williams seeing a 60.4-percent (No. 8) Light Front carry rate over the season.
At 5-11, 222 pounds, his 4.45 40-yard dash equates to a 113.2 (95th-percentile) Speed Score. With fewer defenders in the box, Williams can rip off big plays with ease. Expect him to find the end zone at least once this Sunday.
Aaron Jones, Green Bay Packers: $6700
The Green Bay Packers finally came to their senses with their backfield. Despite Jamaal Williams returning to the field, Aaron Jones played 84-percent of the offensive snaps. That was the highest in any game where they both started and finished this season. Jones didn't display elite efficiency against the Seahawks with 62 yards on 21 carries, but he was able to find the end zone twice. With an elite workload on the ground and in the red zone, he's an awesome play this week. His price also dipped for the matchup, he's down to $6700 after being priced at $7400 last week. Given his 20-touch workload and his 1.03 (No. 30) Fantasy Points Per Opportunity from the regular season, we can reasonably project him to 3x his salary.
Wide Receivers
Tyreek Hill, Kansas City Chiefs: $7200
Speaking of big plays, Tyreek Hill had none in the Divisional Round against the Texans. He even lost a fumble on a muffed punt, compounding his bad day and setting his team back. That's not ideal for one of the most explosive players in the NFL. He'll have a chance to redeem himself against this same Titans secondary that he dropped 36 points on in Week 10. That was largely a part of game flow, with the Chiefs trailing for much of the game and Hill seeing 19 targets.
Still, he should be relatively underowned if people look at last week's box score. Aside from Damien Williams, Hill played the most snaps on the offense. Travis Kelce struggled with a hamstring injury and was in and out of the lineup, which may open the door for him to sit at the top of the target totem pole. As always, Hill is an excellent tournament option capable of breaking a slate.
A.J. Brown, Tennessee Titans: $5200
A.J. Brown saw a massive price drop down to $5200. Based on talent alone, this is a disservice. Based on his recent performances, it is justified. He's failed to log more than one reception in three of his last four games. If the Titans finally trail against a good offense, Brown should bounce back in a big way. During the regular season, he was the most efficient receiver around, boasting a +52.4 (No. 1) Production Premium and a 132.5 (No. 3) QB Rating When Targeted.
When his targets rise this week, he'll smash his cheap price based on his efficiency this season. He's a great play for running back-heavy lineups.
Emmanuel Sanders, San Francisco 49ers: $4900
The 49ers are just like the Titans. They completely dominated the Vikings on the ground and didn't need to pass the ball, which limited the upside of every pass-catcher in the offense While George Kittle and Deebo Samuel both busted, Emmanuel Sanders saw the worst of it, drawing only two targets in the team's 27-10 victory. Aside from a 37.1-point explosion against the Saints, Sanders hasn't had much of a ceiling or floor this season with the 49ers.
One thing he does have going for him is his deep usage. Sanders easily paced Samuel and Kittle in both Deep Targets and Total Target Distance on the season. He is also a route-running savant and excels on double moves. The Packers have aggressive cornerbacks in Jaire Alexander and Kevin King, who both rank top-5 in pass break-ups. They achieved those gaudy numbers by biting on short routes, which Sanders should be able to exploit. He's a riskier option, but he's still capable of a massive week.
Demarcus Robinson, Kansas City Chiefs: $3300
Rolling the dice on a piece of the Chiefs offense generally yields good results in tournaments. Demarcus Robinson is a good bet this week. He operated as the No. 3 receiver in this offense for the majority of the season and finished second among Kansas City wideouts with four targets last week. He also flashed massive upside with a 38.2-point game in Week 2, proving that sometimes all a player needs is to be on the field with Patrick Mahomes. Robinson has enough upside to warrant a roster spot for those looking for a cheap receiver in order to jam in the three best running backs on the slate.
Tight Ends
Travis Kelce, Kansas City Chiefs: $7100
Travis Kelce was unstoppable against the Texans. Priced at $6400 last week, he crushed his expectations and dropped 44.4 DraftKings points on them. That performance led to a small price increase to $7100, but he is still an incredible value. The Titans allowed the Ravens tight ends to combine for 92 yards and a touchdown, and Kelce is clearly more talented than Mark Andrews and Hayden Hurst. Plus, this slate only has a few viable options at the position, so paying up for Kelce is the best way to avoid a zero. Monitor his knee and hamstring injuries this week and roll with him if he's healthy.
George Kittle, San Francisco 49ers: $5800
George Kittle didn't get involved in the passing game against the Vikings with Jimmy Garoppolo only completing 11 passes the entire game. Still, he saw five targets for a 26-percent target share in the 49ers offense. His price also dropped to a reasonable $5800, meaning we can get a player with the same upside as Travis Kelce at a $1300 discount. That price may also limit his ownership. Most DFS gamers will opt to pay up for Kelce or simply punt the position with a sub-$4000 player.
The Packers defense has talent on the perimeter, meaning the 49ers may target the interior of their defense based on matchup. Kittle thrives in that area and has led his position in Yards After The Catch in back-to-back seasons. Look for him to dominate over the middle and outrun Green Bay's safeties.
Jonnu Smith, Tennessee Titans: $3400
Jonnu Smith is the ideal punt play for those looking to pay way down at tight end. As 7.5-point underdogs, the Titans should theoretically be trailing, leading to more drop backs for Ryan Tannehill. Smith is also insanely athletic with a 127.0 (93rd-percentile) SPARQ-x score. He's used his athleticism after the catch the entire season. His 6.2 Yards After The Catch Per Target actually ranked ahead of Kittle's 5.3. He can do just as much damage as the other big tight ends on this slate and he'll save gamers thousands in salary.