Height

5' 11"

Weight

189 lbs

Arm Length

29 3/8"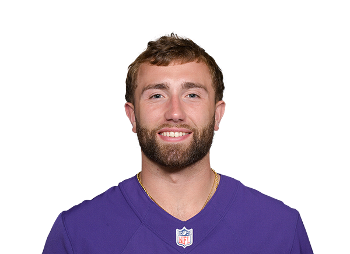 Draft Pick

Undrafted

2022

College

Alabama

Age

24.1
Workout Metrics
40-Yard Dash
Speed Score
Burst Score
Agility Score
Catch Radius
High School Workouts
40-Time
Speed Score
Vertical Jump
20 Yard Shuttle
Scouting Grade
Slade Bolden Bio
Slade Bolden was a 3-star prospect out of West Monroe, LA. His senior year in high school he passed for 1,622 yards and 20 touchdowns while rushing for another 1,460 yards and 20 more touchdowns. He earned the Gatorade Louisiana Player of the Year and was a top baseball recruit. It should not come as a surprise that he had offers from LSU, Arkansas, and Tennessee to name a few. Why is he labeled as a wide receiver if he played QB in high school? He accepted an offer to play for the Tide where in his freshman season he moved to wide receiver and redshirted. 3 years later he declared for the draft. Read More
College Dominator

College YPR

College Target Share

Breakout Age
Slade Bolden Injury History
Slade Bolden College Stats
Year

Year

Games

Games

Receptions

Recs

Receiving Yards

Rec Yds

Target Share

Tgt Share

Catch Rate

Catch Rate

Receiving Touchdowns

Rec TDs

Special Teams Yards

Special Teams

Age

Age

School

School

2019

7

(WR)

2

(4 tgts)

34

(17.0 ypr)

1.0%

50.0%

0

0

21

Alabama

2020

8

(WR)

24

(30 tgts)

270

(11.3 ypr)

7.1%

80.0%

1

49

22

Alabama

2021

15

(WR)

42

(58 tgts)

408

(9.7 ypr)

10.2%

72.4%

3

154

23

Alabama
Who is Slade Bolden
Slade Bolden had limited production as a redshirt freshman in 2019. He only recorded stats in 7 games, ending the year with a very mediocre 44 yards from scrimmage. However, his stats don't show his usage as a Wildcat quarterback. Context also matters for Slade Bolden. Here's a list of the other receivers in the room with Bolden: Jerry Jeudy, Jaylen Waddle, Henry Ruggs, John Metchie, and DeVonta Smith. Given his competition it makes sense why he didn't immediately produce during his first year at a new position.
In 2020, he increased production on both special teams and as a wide receiver. His second year at the position he recorded 240 yards as a receiver and 49 yards on 7 punt returns. He rose to being 5th on the team in receptions and grew his target share to 7.06% per PlayerProfiler stats.
The 2021 season was when the redshirt junior had his max production. Slade Bolden boosted his target share to 10.16% from 7.06% the previous season at Alabama, where he was 3rd in receptions on the team behind Jameson Williams and John Metchie. Against Georgia in the national championship, Bryce Young leaned on Bolden where he caught 7 passes for 44 yards. At the combine, his workout metrics underwhelmed. He was 13th percentile or less in his 3 recorded workout metrics His measurables show it'll be an uphill battle for him to produce.