Height

5' 11"

Weight

228 lbs

BMI

31.8

(86th)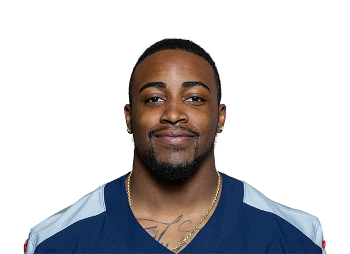 Draft Pick

Undrafted

2022

College

Sacred Heart

Age

21.9
Workout Metrics
40-Yard Dash
Speed Score
Burst Score
Agility Score
Bench Press
College Dominator

College YPC

College Target Share

SPARQ-x
Julius Chestnut Bio
Julius Chestnut was a 0-star prospect out of Archbishop Spaulding high school in Maryland. Chestnut racked up 37 touchdowns in two seasons of high school football, despite every cresting 1,000 rushing yards or 200 attempts. Read More
Julius Chestnut College Stats
Year

Year

Games

Games

Rush Attempts

Rush Atts

Rushing Yards

Rush Yrds

Total Touchdowns

TDs

Receptions

Rec

Receiving Yards

Rec Yrds

Target Share

Tgt Share

Age

Age

School

School

2018

11

(RB)

116

713

(7 tds)

7

4

47

-

18

Sacred Heard

2019

12

(RB)

293

1,544

(11 tds)

13

14

179

-

19

Sacred Heart

2020

4

(RB)

124

855

(9 tds)

12

8

171

-

20

Sacred Heard

2021

5

(RB)

91

542

(3 tds)

3

2

15

-

21

Sacred Heard
Julius Chestnut News & Analysis
Recent News
Tennessee Titans running back Julius Chestnut was ...
Related Articles
Player Popularity Index (PPI) ranks PlayerProfiler page views over the last 30 days. For example, the No. 1 PPI player page is the most frequently visited page in recent weeks.
Who is Julius Chestnut
As a true freshman at Sacred Heart, Chestnut received all-conference honors in the form of NEC Offensive Rookie of the Year, as well as being a four-time NEC Rookie of the Week. By season's end, the 215-pound bruiser accumulated 713 rushing yards and 7 touchdowns, good for second on the team behind Jordan Meachum.
In 2019, the star potential showed and Julius Chestnut broke out at Sacred Heart with an incredible 293 carry, 1,495 yards, and 11 touchdown seasons on the back of a 7-5 season as a team. Chestnut proved his worth by rushing for over 110 yards in 9 of 12 games and being awarded first-team All-ECAC, All-NEC, third-team All-American, and All-New England team.
Julius Chestnut was a UDFA signed by the Tennessee Titans following the 2022 NFL Draft. Rookie Camp reports have been positive, hope is that Chestnut can latch on for the season and compete with Titans 2022 draft pick, Hassan Haskins.
News & Advice
Get Julius Chestnut news, rankings updates and draft pick advice, straight to your inbox!