Height

6' 4"

Weight

255 lbs

Arm Length

33 1/8"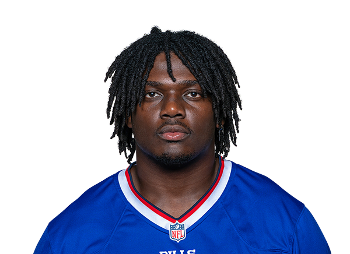 Draft Pick

Undrafted

2022

College

Texas A&M

Age

22.4
Workout Metrics
40-Yard Dash
Speed Score
Burst Score
Agility Score
Catch Radius
High School Workouts
40-Time
Speed Score
Vertical Jump
20 Yard Shuttle
Scouting Grade
Jalen Wydermyer Bio
Jalen Wydermyer was a 4-star prospect out of Dickinson high school in Dickinson, TX. He committed to Texas A&M over other offers from top programs. Jalen Wydermyer had a 95th percentile breakout age (18.7) in the SEC at Texas A&M. Coming out as a junior, he broke out as a freshman with the team's highest yards per reception. He put up 447 yards at 14 yards per reception at tight end. In his sophomore season, he rose to 2nd in receiving yards on his team and continued to average over 10 yards per reception. His junior year was the height of his career at A&M. As a junior, he led the team in receiving yards, 2nd in receptions, and 2nd in receiving touchdowns. It's important to note that he was 2nd in those last two stats to a running back, not a receiver. Read More
College Dominator

College YPR

Breakout Age

SPARQ-x
Jalen Wydermyer Injury History
Jalen Wydermyer College Stats
Year

Year

Games

Games

Receptions

Recs

Receiving Yards

Rec Yds

Target Share

Tgt Share

Catch Rate

Catch Rate

Receiving Touchdowns

Rec TDs

Special Teams Yards

Special Teams

Age

Age

School

School

2019

12

(TE)

32

(44 tgts)

447

(14.0 ypr)

9.7%

72.7%

6

-

19

Texas A&M

2020

10

(TE)

46

(69 tgts)

506

(11.0 ypr)

22.8%

66.7%

6

-

20

Texas A&M

2021

12

(TE)

40

(72 tgts)

515

(12.9 ypr)

19.5%

55.6%

4

0

21

Texas A&M
Jalen Wydermyer Athleticism
Who is Jalen Wydermyer
Projected originally as a late 2nd round pick, Wydermyer should be on your radar if you're lacking a tight end. He's a great blocker and pass catcher, allowing him to play any down on the field. However, his abysmal pro day workout metrics have tanked his draft value.
Jalen Wydermyer was a UDFA signed by the Buffalo Bills following the 2022 NFL Draft. It's incredible to think that some analysts had him as the number one tight end going into the Senior Bowl. It's crazy to think that he makes the Bills roster and even crazier to think that he upstages Dawson Knox.