Height

6' 5"

Weight

245 lbs

Arm Length

31 7/8"

(13th)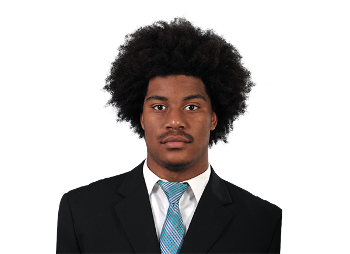 Draft Pick

4.34

2022

College

Coastal Carolina

Age

22.3
Workout Metrics
40-Yard Dash
Speed Score
Burst Score
Agility Score
Catch Radius
High School Workouts
40-Time
Speed Score
Vertical Jump
20 Yard Shuttle
Scouting Grade
College Dominator

College YPR

Breakout Age

SPARQ-x
Isaiah Likely Bio
Isaiah Likely started as a wide receiver and only earned 2-stars coming out of Everett high school in Malden, MA. He received offers mainly from FCS schools in the area, but chose to attend Coastal Carolina. Isaiah Likely broke out during his sophomore season at Coastal Carolina where he was 2nd in receiving yards only two the team's leading receiver. He put up 431 yards and 5 touchdowns before turning 19. Throughout his next 2 seasons, Likely would continue to be 2nd on his team in receiving yards. The other major stat to note about Likely, which you can find at PlayerProfiler, is his target share. His freshman year his target share was 5.28%, but as a senior it grew to 24.30%. Read More
Isaiah Likely College Stats
Year

Year

Games

Games

Receptions

Recs

Receiving Yards

Rec Yds

Target Share

Tgt Share

Catch Rate

Catch Rate

Receiving Touchdowns

Rec TDs

Special Teams Yards

Special Teams

Age

Age

School

School

2018

7

(TE)

12

(14 tgts)

106

(8.8 ypr)

5.3%

85.7%

5

0

18

Coastal Carolina

2019

12

(TE)

32

(46 tgts)

431

(13.5 ypr)

13.8%

69.6%

5

3

19

Coastal Carolina

2020

10

(TE)

30

(50 tgts)

601

(20.0 ypr)

17.4%

60.0%

5

0

20

Coastal Carolina

2021

13

(TE)

59

(78 tgts)

912

(15.5 ypr)

24.3%

76.0%

12

0

21

Coastal Carolina
Isaiah Likely News & Analysis
Recent News
Baltimore Ravens fourth-round rookie tight end Isaiah ...
Coastal Carolina tight end Isaiah Likely is taking a top-30 ...
Related Articles
Player Popularity Index (PPI) ranks PlayerProfiler page views over the last 30 days. For example, the No. 1 PPI player page is the most frequently visited page in recent weeks.
Who is Isaiah Likely
He was an industry favorite heading into the senior bowl, but was upstaged by Trey McBride. Projected to go in the 3rd round, Isaiah Likely could be more of a receiving threat than an in line blocker. That makes him somewhat valuable, but with all tight ends, he'll need a couple of years before he truly takes off. With only some of his workout metrics available, he's most likely going to be an undersized and slow tight end.
Isaiah Likely was selected in the 4th round of the 2022 NFL Draft by the Baltimore Ravens. Fudge. Just when we thought the heir apparent to Andrews had been drafted in Kolar, they came around and drafted this guy. Likely will garner more targets, but lack of size compared to Kolar will limit snaps. On top of that, Andrews isn't going anywhere anytime soon.
News & Advice
Get Isaiah Likely news, rankings updates and draft pick advice, straight to your inbox!