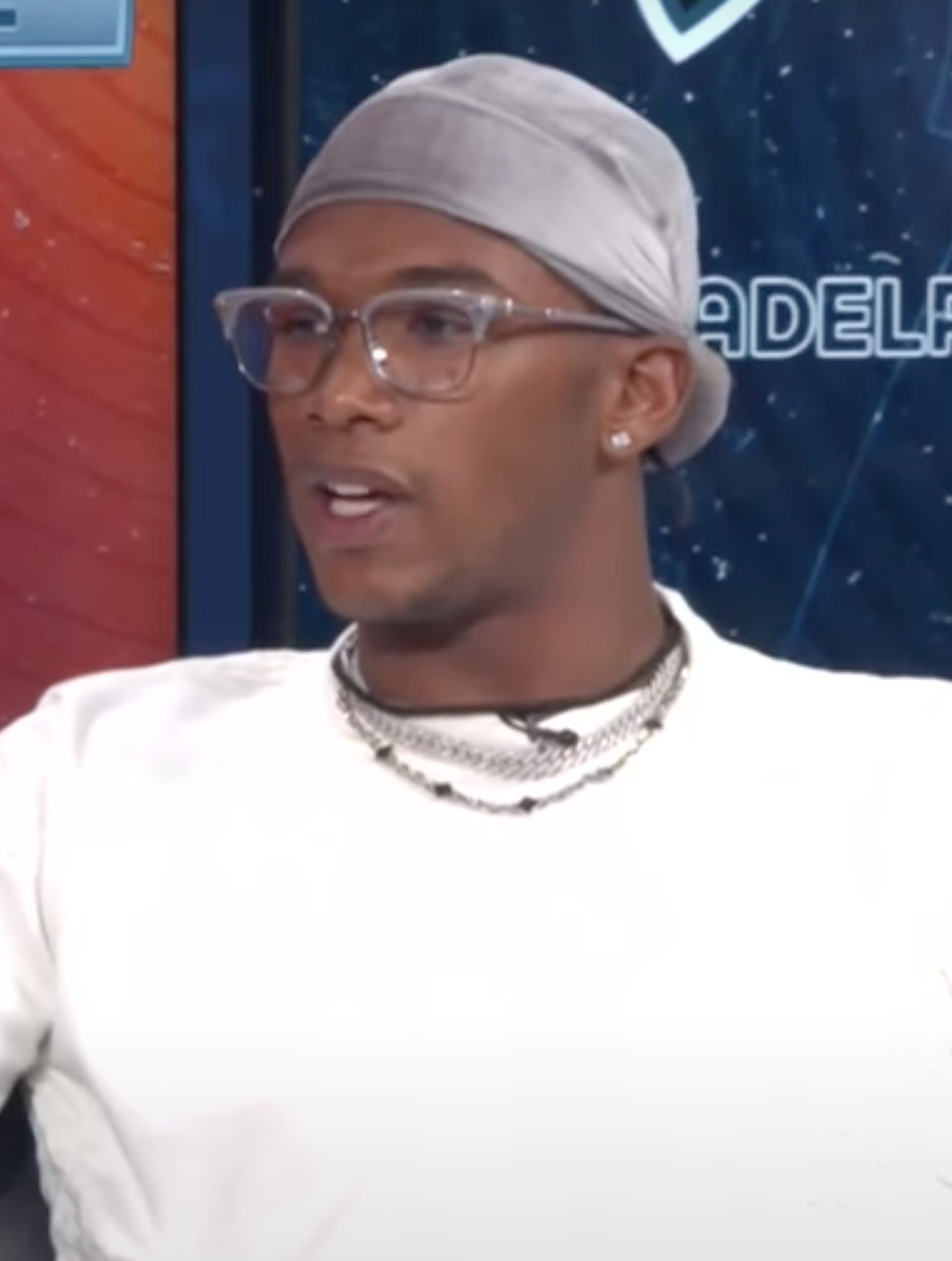 Garrett Wilson was a 5-star prospect from the historic Lake Travis High School in Austin, Texas.  He chose to attend Ohio State University, where he contributed immediately in his freshman year (432 receiving yards). In his sophomore season, Wilson's Target Share exploded to 28-percent and he nearly matched the receiving yardage of teammate Chris Olave on 7 fewer receptions. Wilson's 723 yards was 2nd on the team, even while standout college receivers Jameson Williams and Jaxon Smith-Njigba were on the team. In addition to being one of the Buckeyes' top wideouts, Wilson also got work as a punt returner (51 punt return yards) and as a runner (2 attempts for 67 yards). His breakaway speed was evident on film. Had there been a 12 game regular season in 2020, Wilson was on pace to finish with 95 targets, 65 receptions, and 1,085 yards.
In 2021, the Buckeyes had a new true freshman quarterback, C.J. Stroud. Garrett Wilson finally broke through the 1,000 yard threshold that season - at age 21. He caught 68-percent of his targets in back to back seasons (2020 and 2021), and overtook Chris Olave as the second leading receiver on the team 2021. Both were behind Jaxon Smith-Njigba, who led the team in receptions and receiving yardage.
Wilson was invited to the 2021 NFL Combine, where he demonstrated above average athleticism. He ran a 4.38 40 (94th percentile), rendering a 64th-percentile Speed Score with his size (184-pounds) taken into account. He recorded an above average (58-percentile) Burst Score. What are not captured by his Combine metrics are Wilson's ability to separate and find space in defenses.
Wilson was selected in the first round of the 2022 NFL Draft (1.10) by the New York Jets. Any concerns that Jets fans had over Garrett Wilson were quickly dispelled as the star wideout posted an 8 reception, 102 yard, 2 touchdown performance against the Browns in Week 2. Wilson displayed flashes of brilliance all throughout the season despite catching passes from a committee of Joe Flacco, Zach Wilson, Mike White and Chris Streveler. Garrett Wilson's first season in the NFL culminated with an NFL Offensive Rookie of the Year Award. Now he will be catching passes from Aaron Rogers. While there is competition for targets in New York, Rodgers has heaped praise on the 2nd year receiver. All signs point to Wilson taking his place among the elite young receivers in the NFL.