Height

5' 7"

Weight

195 lbs

BMI

30.5

(61st)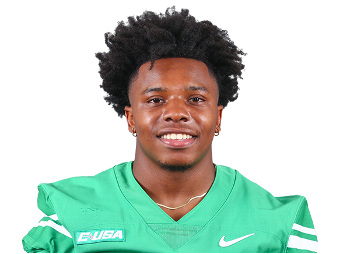 Draft Pick

Undrafted

2022

College

North Texas

Age

23.6
Workout Metrics
40-Yard Dash
Speed Score
Burst Score
Agility Score
Bench Press
College Dominator

College YPC

College Target Share

SPARQ-x
Deandre Torrey College Stats
Year

Year

Games

Games

Rush Attempts

Rush Atts

Rushing Yards

Rush Yrds

Total Touchdowns

TDs

Receptions

Rec

Receiving Yards

Rec Yrds

Target Share

Tgt Share

Age

Age

School

School

2018

12

(RB)

175

977

(15 tds)

17

25

(29 tgts)

205

5.7%

20

North Texas

2019

10

(RB)

73

380

(2 tds)

3

16

(22 tgts)

96

4.8%

20

North Texas

2020

9

(RB)

113

656

(6 tds)

6

4

(5 tgts)

20

1.5%

21

North Texas

2021

12

(RB)

248

1,215

(13 tds)

14

12

(22 tgts)

115

5.6%

22

North Texas
Deandre Torrey News & Analysis
Recent News
The Philadelphia Eagles signed former North Texas running ...
Player Popularity Index (PPI) ranks PlayerProfiler page views over the last 30 days. For example, the No. 1 PPI player page is the most frequently visited page in recent weeks.
News & Advice
Get Deandre Torrey news, rankings updates and draft pick advice, straight to your inbox!