Height

6' 7"

Weight

252 lbs

Arm Length

34 1/2"

(92nd)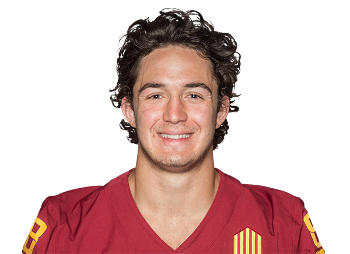 Draft Pick

4.23

2022

College

Iowa State

Age

23.3
Workout Metrics
40-Yard Dash
Speed Score
Burst Score
Agility Score
Catch Radius
High School Workouts
40-Time
Speed Score
Vertical Jump
20 Yard Shuttle
Scouting Grade
College Dominator

College YPR

Breakout Age

SPARQ-x
Charlie Kolar College Stats
Year

Year

Games

Games

Receptions

Recs

Receiving Yards

Rec Yds

Target Share

Tgt Share

Catch Rate

Catch Rate

Special Teams Yards

Special Teams

Age

Age

School

School

2018

7

(TE)

11

(13 tgts)

137

(12.5 ypr)

3.6%

84.6%

-

19

Iowa State

2019

13

(TE)

51

(81 tgts)

697

(13.7 ypr)

16.7%

63.0%

-

20

Iowa State

2020

11

(TE)

44

(70 tgts)

591

(13.4 ypr)

18.8%

62.9%

-

21

Iowa State

2021

12

(TE)

62

(96 tgts)

756

(12.2 ypr)

21.6%

65.0%

0

22

Iowa State
Charlie Kolar News & Analysis
Recent News
The Ravens selected tight end Charlie Kolar with the 128th ...
Related Articles
Player Popularity Index (PPI) ranks PlayerProfiler page views over the last 30 days. For example, the No. 1 PPI player page is the most frequently visited page in recent weeks.
News & Advice
Get Charlie Kolar news, rankings updates and draft pick advice, straight to your inbox!