Height

6' 3"

Weight

213 lbs

Arm Length

-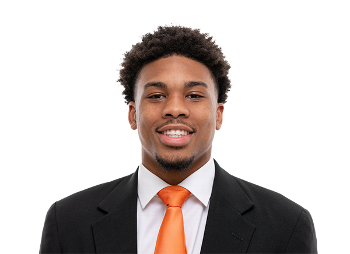 Draft Pick

-

2023

College

Tennessee

Age

22.9
Workout Metrics
40-Yard Dash
Speed Score
Burst Score
Agility Score
Catch Radius
College Dominator

College YPR

College Target Share

Breakout Age
Cedric Tillman Athleticism
Cedric Tillman Bio
Cedric Tillman was a three-star recruit coming out of high school and joined Tennessee in 2018, where he redshirted his first season. Tillman would not see much action during his first three seasons at Tennesse as he played behind Marquez Callaway, Jauan Jennings, and Josh Palmer. Read More
Cedric Tillman College Stats
Year

Year

Games

Games

Receptions

Recs

Receiving Yards

Rec Yds

Target Share

Tgt Share

Catch Rate

Catch Rate

Receiving Touchdowns

Rec TDs

Special Teams Yards

Special Teams

Age

Age

School

School

2018

1

(WR)

1

(1 tgts)

-3

(-3.0 ypr)

0.3%

100.0%

0

0

-

Tennessee

2019

3

(WR)

4

(7 tgts)

60

(15.0 ypr)

1.9%

57.1%

1

0

-

Tennessee

2020

2

(WR)

3

(13 tgts)

67

(22.3 ypr)

4.6%

23.1%

1

0

-

Tennessee

2021

12

(WR)

64

(90 tgts)

1081

(16.9 ypr)

24.1%

71.1%

12

0

-

Tennessee

2022

6

(WR)

37

(58 tgts)

417

(11.3 ypr)

13.8%

63.8%

3

0

-

Tennessee
Player Popularity Index (PPI) ranks PlayerProfiler page views over the last 30 days. For example, the No. 1 PPI player page is the most frequently visited page in recent weeks.
Who is Cedric Tillman
In 2021, Tillman led the Volunteers in receptions (64), receiving yards (1081), and receiving touchdowns (12), while playing alongside future third-round pick in the NFL Draft, Velus Jones. His senior season was cut short due to injuries and he finished with 37 receptions, 417 receiving yards, and 3 touchdowns in six games. Over his final two seasons, Tillman combined for 101 receptions, 1498 reeiving yards, and 15 touchdowns in 18 games played.
News & Advice
Get Cedric Tillman news, rankings updates and draft pick advice, straight to your inbox!