Height

5' 11"

Weight

189 lbs

Arm Length

31 1/4"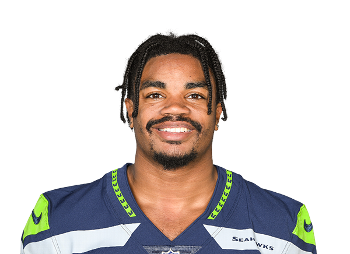 Draft Pick

7.08

2022

College

Rutgers

Age

23.8
Workout Metrics
40-Yard Dash
Speed Score
Burst Score
Agility Score
Catch Radius
High School Workouts
40-Time
Speed Score
Vertical Jump
20 Yard Shuttle
Scouting Grade
Bo Melton Bio
Bo Melton was a 4-star prospect from New Jersey and earned offers from top programs like Penn State, Michigan, Oregon, Ohio State, and Wisconsin. Being from New Jersey, and having family that were athletes at the university, Bo chose Rutgers. His father played football and his mom played basketball for the Scarlet Knights. The story of Bo Melton was the lack of production he had while playing at Rutgers. Read More
College Dominator

College YPR

College Target Share

Breakout Age
Bo Melton News & Analysis
Recent News
Seattle Seahawks rookie wide receiver Bo Melton ...
Player Popularity Index (PPI) ranks PlayerProfiler page views over the last 30 days. For example, the No. 1 PPI player page is the most frequently visited page in recent weeks.
Year

Year

Games

Games

Receptions

Recs

Receiving Yards

Rec Yds

Target Share

Tgt Share

Catch Rate

Catch Rate

Receiving Touchdowns

Rec TDs

Special Teams Yards

Special Teams

Age

Age

School

School

2018

9

(WR)

28

(49 tgts)

245

(8.8 ypr)

14.0%

57.1%

0

-

19

Rutgers

2019

12

(WR)

30

(49 tgts)

427

(14.2 ypr)

17.6%

61.2%

2

0

20

Rutgers

2020

9

(WR)

47

(75 tgts)

638

(13.6 ypr)

23.7%

62.7%

6

235

(1 tds)

21

Rutgers

2021

10

(WR)

55

(95 tgts)

618

(11.2 ypr)

24.1%

57.9%

3

146

22

Rutgers
Who is Bo Melton
Starting in 2017, he had limited production only catching 4 balls for 83 yards. The starting QB had 711 yards and 3 touchdowns on the season. Kind of explains why the top receiver only had 282 yards and topped out at 28 receptions. Gross. His sophomore season showcased his improved wide receiver skillset. It was evident through his 13.96% target share. The production continued to lag due to absolutely garbage quarterback play. In that season, Rutgers went 1-11 and the starting QB threw for 1,158 yards, 4 touchdowns, and 18 interceptions. If you're evaluating Bo Melton, you have to use target share because the production never came due to incoherent line play and quarterback talent.
Bo Melton returned as a junior in 2019 and posted an even higher target share along with a 61.2% catch rate. So he earned a larger share of the limited, low quality targets and caught most of them. He also scored twice that season. 2019 was so bad, Rutgers fired their head coach during the season. 2020 was Melton's senior season with new head coach Greg Schiano and the quarterback play continued to hinder Melton's production. Still he persevered with 47 catches for 638 yards and 6 touchdowns. He added production on the ground as a rusher. Melton ran the ball 6 times for 69 yards and 2 touchdowns. Lastly, he earned special teams reps and produced 177 yards as a kick returner.
2021 was the high point of his Rutgers career. He increased his target share to 24.11% and earned an invite to the senior bowl. At the senior bowl, he impressed both Rosterwatch and PlayerProfiler scouting staff. His work at the senior bowl earned him a combine invite. He came in at 5-11 189 and blazed in the 40 and the explosion drills, posting an 80th percentile speed score and a 73rd percentile burst score.
Bo Melton was selected in the 7th round of the 2022 NFL Draft by the Seattle Seahawks. This one hurt a lot to see. He was a PlayerProfiler darling and now he's borderline undraftable. With an unclear rebuild plan in Seattle and a coach who still believes in running the ball up the middle 3 downs in a row, his ceiling is capped and his floor is almost non-existent. Like his floor is made of balsa wood with a spike pit underneath. It's that bad. The one counterpoint is that Seattle is a meritocracy, so in the event he does show out over the offseason, he could be the number 3, but that doesn't offer much value.