Height

6' 3"

Weight

205 lbs

Arm Length

32"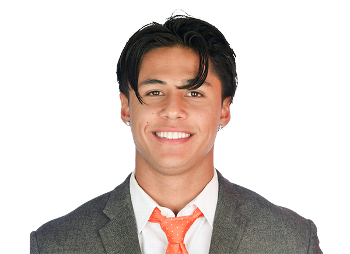 Draft Pick

-

2023

College

Princeton

Age

23.4
Workout Metrics
40-Yard Dash
Speed Score
Burst Score
Agility Score
Catch Radius
College Dominator

College YPR

College Target Share

Breakout Age
Andrei Iosivas Athleticism
Andrei Iosivas Bio
Andrei Iosivas joined Princeton University in 2018 as a member of both their football team and track & field team. He developed in practice during his first season and played in J.V. games. In 2019, Iosivas appeared in nine games and caught 18 passes for 263 yards and four touchdowns. Read More
Andrei Iosivas College Stats
Year

Year

Games

Games

Receptions

Recs

Receiving Yards

Rec Yds

Target Share

Tgt Share

Catch Rate

Catch Rate

Receiving Touchdowns

Rec TDs

Special Teams Yards

Special Teams

Age

Age

School

School

2021

10

(WR)

41

(54 tgts)

703

(17.1 ypr)

-

75.9%

5

-

-

-

2022

10

(WR)

66

(80 tgts)

943

(14.3 ypr)

-

82.5%

7

-

-

-
Player Popularity Index (PPI) ranks PlayerProfiler page views over the last 30 days. For example, the No. 1 PPI player page is the most frequently visited page in recent weeks.
Who is Andrei Iosivas
The 2020 season was cancelled due to COVID. In 2021, Iosivas led the team with five touchdowns and was second in receptions (41) and receiving yards (703). 2022 saw Iosivas put up his best season, finishing with 66 receptions, 943 yards, and 7 touchdowns, which led the Ivy League. His Princeton career saw him finish with 125 receptions, 1909 yards, and 16 touchdowns in 29 games played. He also finished as a three-time Ivy League champion in the heptathlon and ran the fastest-ever 60m (6.71) in the NCAA heptathlon in 2022. He was named a 2022 NCAA All-American in the heptathlon.
News & Advice
Get Andrei Iosivas news, rankings updates and draft pick advice, straight to your inbox!