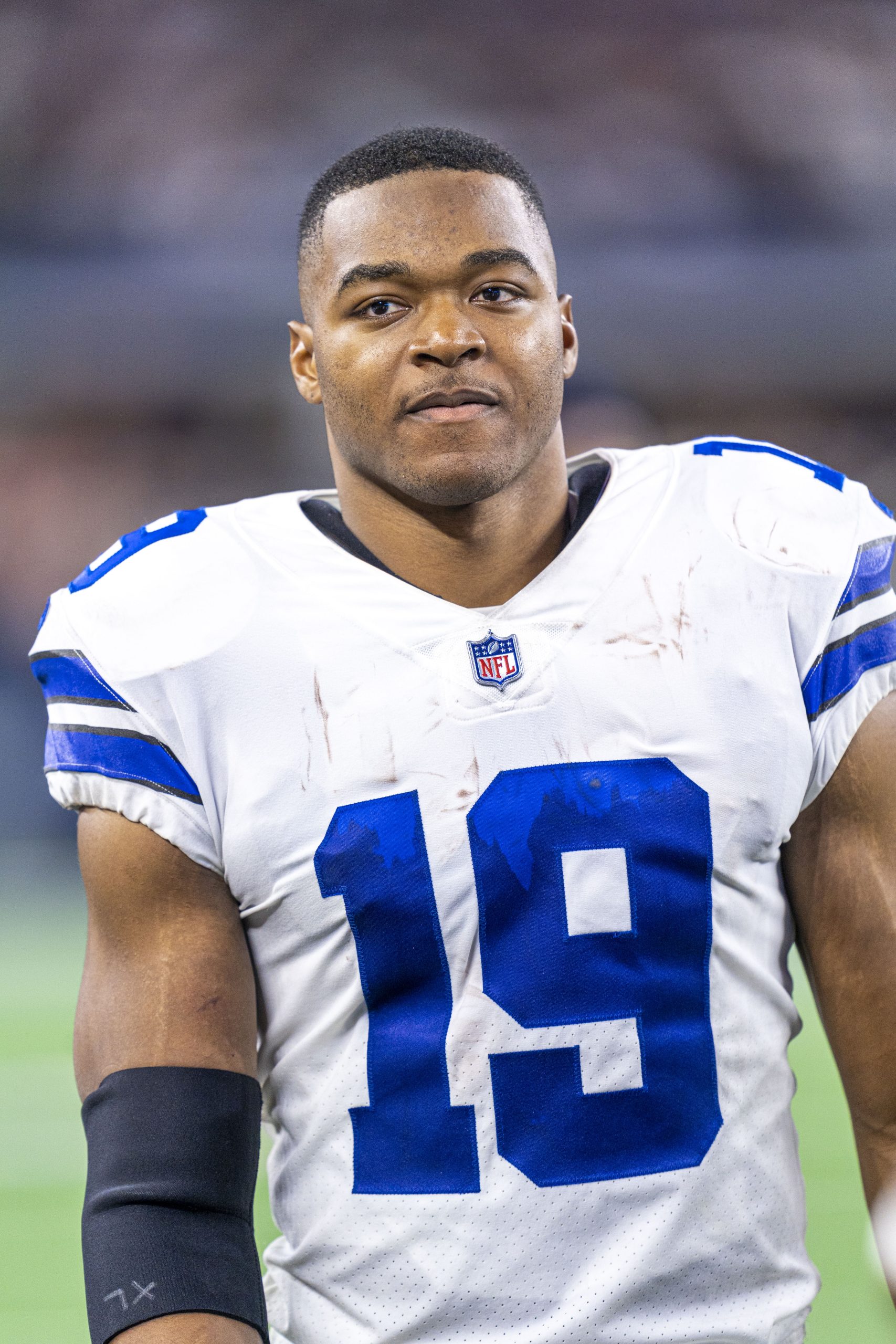 Amari Cooper is a wide receiver for the Cleveland Browns from Miami, Florida. Before playing for America's team, Cooper starred at Miami Northwestern High School, where he earned a scholarship to the University of Alabama. There, he registered 228 receptions, 1,727 yards, and 16 touchdowns over three seasons as a Crimson Tide. Roughly half of those numbers came in his junior and final season, where he was named the 2014 Biletnikoff Award winner and a unanimous 2014 First-Team All-American.
Amari Cooper's resume was as sparkling as one a receiver could generate in college. It paid off quickly. He declared for the 2015 NFL Draft, where the then Oakland Raiders selected him in the first round with their fourth overall selection. He provided glimpses of brilliance, but his Raiders tenure was rife with inconsistency. He went for at least 1,070 yards in each of his first two seasons, but just 680 in 2017 and 280 yards through the first six games of 2018. After another slow start and the Raiders going nowhere, the Cowboys gave him a fresh start, trading a first-round pick to acquire his services. He's been exactly what the Cowboys could've hoped for. He finished 2018 with 725 yards in nine games, and hauled in at least 79 receptions and 1,110 yards in the two following seasons. Cooper's two full seasons as a Dallas Cowboy saw him end the year as the WR10 and the WR16 in fantasy football.
Cooper was on pace for another strong season in 2021. He began the season with a bang, but his inconsistent tendencies followed him. He played 14 games in 2021; only six of them saw him bring in at least five receptions. Granted, the entire Cowboys' offense fluttered up and down, but his inconsistent reputation reared its head again, which affected his seasonal output. He finished the 2021 season with 865 yards, the lowest since his last full season as a Raider. His six drops were the 22nd most from wide receivers. He finished in the top 20 in deep targets and red zone targets, but outside the top 30 in numerous stats; including an 18.8-percent target share (No. 43), 11.5 (No. 32) Average Target Distance, 196 (No. 52) Yards After Catch, 8.4 (No. 41) Yards Per Target, and 1.90 (No. 38) Yards Per Route Run. Ultimately, Cooper winded up as the WR28 in fantasy in 2021, a far cry from his normal finishes or his WR15 ADP heading into the year. He has cemented himself as a legitimate starting wide receiver, but that may not be good enough for what the Cowboys are paying. He signed a five-year extension that pays him $20 million per year in 2021, but that contract has an out for the Cowboys in 2022. The Cowboys were on the verge of taking that out in Cooper's contract, but were able to squeeze additional value out of Cooper before parting ways. Instead of waiving Cooper, they traded him to the Cleveland Browns in a deal that netted them a fifth round pick.
Even with Jacoby Brissett and a very rusty Deshaun Watson, Amari Cooper was incredibly productive in 2022. He finished as a WR2 in fantasy, and was top five in air yards in the entire NFL. The team did add receivers Elijah Moore via trade and Cedric Tillman in the draft, but even still, with a full offseason together with Deshaun Watson, Amari Cooper has the potential to finish as a low end WR1 in fantasy football for 2023.