Here's a story all about a wide receiver who was a first round draft pick for the Tennessee Titans. Hampered by poor coaching, an underwhelming quarterback corps for the majority of his career, and a lack of opportunity saw this wide receiver go from a player on the verge of a breakout year, to one who is now struggling to stay afloat in the NFL despite his youth and early production in his career.
No, this isn't Kenny Britt. It's the sad story of Kendall Wright.
Kendall Wright was drafted by the Tennessee Titans in the first round of the 2012 NFL Draft with the 20th overall pick out of Baylor. Carrying a 35.7-percent (69th-percentile) College Dominator Rating, a 15.4 (61st-percentile) College YPR, and 18.8 (92nd-percentile) Breakout Age, Kendall Wright has been a cog in his team's offense as long as we can remember, until his waning years in Tennessee. Once thought to be an upcoming star, Kendall Wright hit the ground running in his NFL career, racking up 158 receptions on 243 targets for 1,705 yards and six touchdowns while averaging 10.8 yards per reception. He appeared to be another perennial possession wide receiver who could turn receptions into first downs, and flourish on 100+ targets per season. However, Wright fell short of 500 receiving yards in each of the past two NFL seasons.
Dismal Quarterback Play
Unfortunately for Wright, he was tethered to an anemic offense that spent the 2012 to 2015 seasons trying to find itself, only to be underappreciated by the Titan's coaching staff in 2016 when they boasted one of the most efficient offenses and quarterbacks in the league.
Now trying to make a name for himself again in Chicago, Kendall Wright will be looking to garner targets in a John Fox offense that is not expected to be very good, with Mike Glennon leading the charge. If it isn't Mike Glennon, we'll either see the abysmal Mark Sanchez, or rookie Mitchell Trubisky who shouldn't be trusted as a fantasy viable quarterback in 2017.
Prior to the arrival of Marcus Mariota, Kendall Wright's quarterbacks were as follows:
2012 – Matt Hasselbeck, Jake Locker, Rusty Smith
2013 – Ryan Fitzpatrick, Jake Locker
2014 – Charlie Whitehurst, Jake Locker, Jordan Palmer, Zach Mettenberger
It's hard to imagine a wide receiver of any caliber trying to rise and produce when being surrounded by this bonafide mountain of trash quarterbacks.
Robbed of Marcus Mariota
As the 2015 season started, Kendall Wright finally appeared to be set to catch passes from a rising star at quarterback in Marcus Mariota. He was coming off a season in which he logged 57 receptions for 715 yards and a career high six touchdowns, all while averaging a then career high of 12.5 yards per reception despite playing alongside quarterbacks who are either no longer in the league, or shouldn't be in the league.
Unfortunately for Wright, that opportunity never came in the way analysts thought it would, despite Kendall Wright being one of the key players to Marcus Mariota's success in the passing game. It's okay if you didn't see that coming, because clearly the Titan's didn't either.
Looking at the game splits app on RotoViz.com, we can see just how much more efficient Marcus Mariota was in games where Kendall Wright appeared, as opposed to games where he did not. Say what you want about Kendall Wright and how he did or didn't produce in Tennessee, but don't deny what the numbers show about his pairing with Marcus Mariota.
In 18 games with Kendall Wright in the lineup, Marcus Mariota averaged 2.06 passing touchdowns per game as opposed to 0.89 passing touchdowns per game in the nine games Mariota played without him, more than doubling Mariota's potential touchdown output over a 16 game span with Wright on the field. The 33 touchdowns that the game split app suggests Mariota would be capable of with Kendall Wright on the field would have tied him for the fourth most touchdown passes in the league in 2016, while the projected 3,858 passing yards would have given him the 16th most pass yards in 2016 as opposed to the 23rd highest total he had. What's more impressive with the effect Kendall Wright had on Marcus Mariota and the Titan's offense, is that he was able to alter Marcus Mariota's projected numbers despite seeing less than a 50-percent Snap Share in eight of the 18 games he played with Mariota at the helm.
To suggest that Kendall Wright didn't open up the passing game for the Titans and any quarterback on their roster during his time with the team is simply untrue. Having run the game splits for every quarterback Kendall Wright played with leading up to his time with Mariota, you will find that every one of them was more efficient with Kendall Wright than without him. From 2012 to 2016, the Titans averaged nearly a touchdown more per game with Wright on the field than they did with him off it, as shown below via the RotoViz.com team splits app.
Stay Woke
Now Kendall Wright has hit the point of his career where he is determined to stay relevant in the NFL. After being massively underutilized by the Titans in 2016 to the tune of a 46.2-percent snap share (no. 118), the lowest of his career, Kendall Wright will hope to catch on with the Bears, who have a 2017 breakout candidate at wideout in Cameron Meredith, and an injury prone wide receiver in Kevin White.
---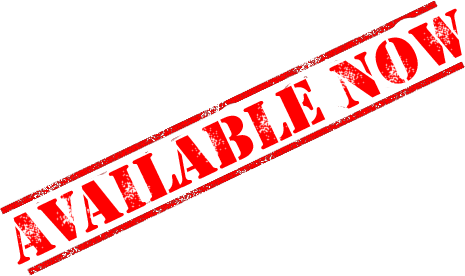 ---
He'll also be competing for field time with Victor Cruz, who is coming off an underwhelming 2016 campaign and entering his age 30 season. While Cruz's age should be of little concern, his injury history and perceived lack of explosiveness provides plenty of reason to suggest that Wright could overtake him on the depth chart.
The negative game scenarios that could often surround the Bears in 2017 could give way to lots of passing opportunities for receivers in the Bears offense, and it could take nothing more than a single injury for Wright to get on the field. At just 27-years old, Kendall Wright still has a chance to turn his NFL career if given the opportunity, which is what he's lacked over the last three seasons. He'll still have to overcome the underwhelming quarterback play that he is almost certain to have inherited in Chicago, but his ability to impact a game on the field, when given a chance, is without question.
As you would imagine, Kendall Wright's ADP in MFL drafts has him as wide receiver no. 105, and deservedly so given his lack of success, but he's a player who could start to trend upwards if given the chance on a team who could be facing a lot of pass heavy game scenarios as they look to re-build in Chicago.