Hunter Henry and Austin Hooper were the first two tight ends selected in the 2016 NFL Draft. Unlike many rookie tight ends preceding them, Henry and Hooper were efficient producers playing significant roles for high-scoring offenses in their respective rookie seasons. Curiously, Hunter Henry is now viewed as the NFL's next "can't miss" ascending young tight end, drafted before Zach Ertz, Delanie Walker, Eric Ebron, and Martellus Bennett in early seasonal league drafts. Meanwhile, Austin Hooper is an afterthought in the fantasy football community, often drafted after Coby Fleener, O.J. Howard, and Julius Thomas. Is this valuation disparity justified?
Hunter Henry was the better producer at the college level, earning a 20.1-percent College Dominator Rating (61st-percentile). Furthermore, Hunter's 18.7 Breakout Age (96th-percentile) was significantly more impressive than Austin Hooper 20.9 Breakout Age (62nd-percentile). On the other hand, Hooper is the better athlete, significantly besting Henry in Burst Score, Agility Score, and SPARQ-x Score. Drafted by their respective teams to be the future of the position, they ended up being a part of their present during their rookie season, with Hunter Henry getting more of an early boost in opportunity and production than Austin Hooper, who came on later into the season. While the consensus seems to favor Henry over Hooper, when digging into the advanced stats and metrics, they are more similar than their respective ADPs suggests.
ADP Discrepancy
In redraft leagues, Hunter Henry is being draft at his ceiling with a TE7 ADP in the seventh round, and Austin Hooper is basically a late round dart throw with a TE17 ADP. In dynasty leagues, the difference is even more stark. Hunter Henry has an TE4 ADP (No. 64 overall), while Austin Hooper is drafted at TE16 (No. 135 overall).
Using the RotoViz screener app to compare the two, it's easy to see the advantage in opportunity that Hunter Henry had. The Chargers were decimated by injuries in the passing game and Henry was called upon early in weeks 3 and 4 with Antonio Gates out of the lineup, and gained the confidence of quarterback Phillip Rivers to make him a key contributor in the offense. On the other hand, Austin Hooper was not a featured part of his offense until after starting tight end Jacob Tamme was placed on injured reserve after a week 8 shoulder injury. Other than the targets and a higher touchdown rate due to the volume Henry saw, Austin Hooper was equal to or better than Hunter Henry in many other advanced statistics.
Elite Efficiency Early On
When looking at Hunter Henry's statistical profile, the first thing that immediately jumps out is the damage he did in the red zone. Henry had 17 red zone targets, good for a 25.4-percent (No.9) red zone target share. Henry turned those targets into 11 (No.3) red zone receptions. His 8 touchdowns were the 3rd most all-time for a rookie and second most since Rob Gronkowski set the record with 10 in 2010.
Henry finished top 10 in many other advanced efficiency metrics such as Production Premium (No. 5), Target Premium (No. 1), fantasy points per target (No .3). All accomplished with Antonio Gates commanding 93 targets and a 27.5-percent red zone target share.
Just as efficient on half the targets of his counterpart, Austin Hooper didn't truly become a part of the Falcons offense until the second half of the season earning a 73-percent Snap Share from week 8 until he missed the team's final two games with an MCL injury. Hooper bested Hunter Henry in Production Premium and Target Premium. Hooper's 10.7 Target Distance (No. 5) and 10.0 yards per target (No. 4) were equally impressive, albeit a smaller sample than Henry. Hooper trailed Henry in red zone usage, as the Falcons preference was to run in the red zone highlighted by a 51-percent to 49-percent to run/pass ratio, compared to the 60/40 split of the Chargers, per SharpFootballStats.com.
2017 Outlook
The Chargers were No. 14 in 2016 with 616 team pass attempts and tight ends were targeted 28-percent of the time, good for 3rd in the NFL. The Falcons on the other hand were No. 27 with 574 team pass plays and their tight ends were 15th in the league with a 19-percent share of targets. Going in with the belief that the Chargers are a more pass oriented team than the Falcons means advantage Hunter Henry, right? While it may seem that way, Los Angeles only has 33 vacated targets from 2016 to account for. They also are getting their top wideout, Keenan Allen, back from a torn ACL suffered in week 1 of last year. The Chargers also spent a top 10 draft pick on Mike Williams, a big target at 6-4 who can win contested catches. Recently, there have been questions about Williams' availability this season due to a back injury. If heatlthy, the new coaching staff will want to put their rookie WR in the best positions to succeed early on, meaning QB Phillip Rivers could shift some of the teams red zone targets in his direction. Henry could certainly cut in to the target share of Antonio Gates, but he is just one touchdown away from the all-time record and will certainly be atop the red zone pecking order early on in the season. Hunter Henry will have to continue is his high-level efficiency to make up for his loss in touchdown opportunities.
The Falcons enter 2017 with 73 vacated targets, 31 of which were left behind by former tight end, Jacob Tamme. Unlike Hunter Henry, Austin Hooper sits atop his team's depth chart at the position. His competition for targets at the position are not from a future Hall-of-Famer, but from essentially a sixth offensive lineman in blocking tight end Levine Toilolo, a fifth-round rookie in Eric Saubert, and three former undrafted players. Hooper is building a rapport with QB Matt Ryan and looks to be a larger part of the Falcons passing offense this season, as his 2016 7-percent (No.52) Target Share is pointing up.
---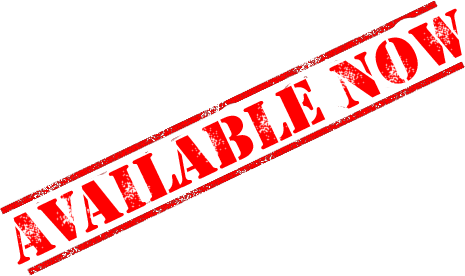 ---
Conclusion
While both young tight ends have flashed top end efficiency at the position at an early age and are looking to build upon that in their sophomore season, the only thing seemingly separating the two has been opportunity. The heir apparent to Antonio Gates, Hunter Henry's future is bright, but there is a target squeeze in Los Angeles, and is he being overvalued at his lofty ADP by fantasy owners chasing touchdowns. Austin Hooper looks like a discount version of Hunter Henry and an arbitrage at the position, particularly in dynasty leagues. If you are looking to load up on other positions, in any format, fading Hunter Henry and taking a late round shot on Austin Hooper isn't a bad idea for this upcoming season.