It would be a severe understatement to say that John Kelly did not perform well at the NFL Scouting Combine. Kelly was being touted as one of the best pass catching backs coming into the draft, and rightfully so. His senior year at Tennessee, he amassed 37 receptions and a 14.7 percent (97th-percentile) College Target Share. He was green-lit to fall into an NFL satellite back role.
John Kelly – Slow Satellite Back
Then the combine happened. He showed an across the board lack of athleticism. With a 4.69 (24th-percentile) 40-Yard Dash, 89.3 (22nd-percentile) Speed Score, 119.5 (54th-percentile) Burst Score, 11.64(20th-percentile) Agility Score, and 15 reps (13th-percentile) on the Bench Press, John Kelly has a SPARQ-x Score of 94.3 (8th-percentile).
When all of your workout metrics, with the exception of a single and mediocre 54th-percentile Burst Score, are below the 25th-percentile, you cannot become a premier satellite back in today's NFL. Pass catching backs win with speed, agility, or explosiveness. John Kelly doesn't have those. Therefore he won't win as a receiving back.
What role does that leave for John Kelly? Perhaps an early down back? Doubtful. His College YPC was a mere 4.1 (4th-percentile). His YPC shows that he lacks either wiggle or explosiveness (or both) as a runner. Film grinders may tell you to ignore his metrics because his tape demonstrates raw power. Just look at how he refused to be evasive and chose to truck defenders out of the way. There's just one problem with that. The NFL is bigger, stronger, and faster than college. He may have been able to overpower lighter and lesser defenders in space in college, but that's not what elite satellite backs do in the NFL. He can't be a competent runner with a 4th-percentile YPC. In addition, a lack of athleticism and a preference to run into contact rather than avoiding it will doom his potential to be a satellite back.
So who is John Kelly? He's an un-athletic running back that can't run in between the tackles and lacks creativity or explosiveness in space.
Boston Scott – Explosive Satellite Back
Now let's turn to one of the most intriguing backs in the NFL draft. Let me introduce you to Boston Scott. At first glance, Scott doesn't capture much attention. Measuring at 5-7 and playing for Louisiana Tech in Conference USA, he looks the part of a small school, undersized running back. On the other hand, further research on Scott illuminates key attributes: athleticism, elusiveness, and power.
If Boston Scott is one thing, he is athletic. At his pro-day, Scott demonstrated above average Speed Score and Bench Press with upper-percentile 40-Yard Dash, Burst Score, and Agility Score. When you draft a satellite back, you want that back to have similar metrics to Scott and his 125.9 (86th-percentile) SPARQ-x Score. Pass catching backs in the NFL need to be explosive, sorry John Kelly.
Pro day metrics aside, let's look at some of his production. Unfortunately, Boston Scott only had a 23.3 percent College Dominator Rating (40th-percentile) and a 6.4 percent (34th-percentile) College Target Share. At the college level, even as a 5th year senior, he was not as dominant as we would want. Teams desire more from an 86th-percentile SPARQ-x athlete playing in Conference USA. However, he did have a 5.7 College YPC (61st-percentile), over 1,000 yards rushing and 20 receptions in his 2017 season. If nothing else, he showed that he can be a slightly above average runner with competent hands.
Diving into his story more will uncover something interesting. PFF chose Boston Scott for the 2017 All-Conference USA First Team Offense. Keep in mind that this is the same conference that Ito Smith played in. Why would they select Scott? This is most likely because of his 4.2 yards after contact and 45 forced missed tackles on 180 touches. Scott is hard to take down.
---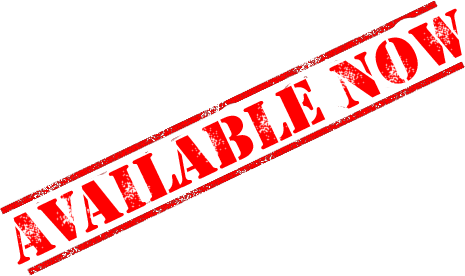 ---
We finish out the Boston Scott preview with a show of his strength in the squat, power clean, and bench press. Giving some background into these lifts, let's first examine the prospect of all prospects… Saquon Barkley. Standing at 6-0 and 233 pounds, Barkley is a 99th-percentile SPARQ-x athlete. No one can question his speed and power. Barkley can power clean 405 pounds and squat 525 pounds an impressive 5 reps. He's a weight room monster. Nick Chubb is also an elite athlete with his 98th-percentile SPARQ-x Score. Last summer he "put that power on full display" when he squatted 600 pounds. Looking more into his athletic profile, he has a max bench press of 405 pounds and a power clean of 390 pounds.
With that understood, compare that to Boston Scott's weight lifting power. He can power clean 370 pounds, bench 425 pounds, and squat 625 pounds. All a 5-7, 195 pounds. Constantly referred to as "diminutive," Scott is much more than that. He has a 30.5 (55th-percentile) BMI and shows exceptional strength with his squat, bench and power clean. His 4.2 yards after contact don't seem too far fetched from the small school, small back.
Inasmuch as we love Boston Scott's workout metrics, weight lifting power, and elusiveness, we can't ignore his utilization at college. Remember that he only garnered a 6.4 percent (34th-percentile) College Target Share and a 23.3 percent (40th-percentile) College Dominator as a 5th year senior. Was he underutilized? Perhaps, but we can't know for sure. We can only hope that an NFL team will give him a chance so we can see for ourselves.
Conclusion
John Kelly has the College Target Share of an elite satellite back, yet lacks the athleticism to become one at the next level. Boston Scott has a lower College Target Share, yet elite satellite back athleticism. For these reasons, avoid Kelly and keep Scott on your radar. If he gets picked up by a team with a subpar or lack of a pass catching back, you need to stash him.