As we charge towards the fantasy football playoffs, every owner will be looking to gain an edge over their adversaries. One of the most important advantages to exploit is lineup optimization. In the late games of the season, one can ill-afford to leave players with big games on the bench. One way to make sure you squeeze all the fantasy points out of your lineup is paying close attention to the match-ups. Counterintuitively, sometimes the worst match-ups on paper can be the best from a fantasy standpoint. Certain players take advantage of junk time opportunities and churn out high fantasy production despite their teams losing. Here are five wide receivers that could be junk time legends in the coming weeks based on advanced stats, metrics, and analytics player profiles.
Larry Fitzgerald, Arizona Cardinals
The Arizona Cardinals have seen their playoff hopes take a tailspin from their early season expectations. A week 1 injury to David Johnson and a recent injury to Carson Palmer have doomed Arizona's success this season. Despite that depressing news, there is good news afoot for fantasy owners of Larry Fitzgerald. Do not fear that Fitzgerald will be taking throws from Drew Stanton – or possibly even Blaine Gabbert. With Arizona playing behind in most games, they will be forced to throw the ball often, skyrocketing Fitzgerald's fantasy upside. Moreover, as games get more lopsided, Fitzgerald will face lower quality defensive backs.
Fitzgerald already has a 99-percent Snap Share (No. 2) and 60 receptions (No. 2) to go along with 43 Team Pass Plays (No. 1). Almost nobody in the league gets more action. As a result, Fitzgerald is extremely valuable in PPR leagues despite the lack of upside from the Cardinals' offense as a whole. He is one of the only options for the Cardinals in the red zone, having already snagged seven red zone receptions this season (No. 3).
---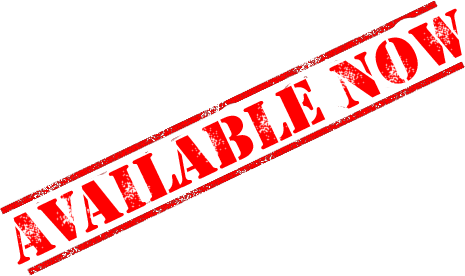 ---
Arizona has upcoming games against the Rams, Washington, Jaguars and Titans. All of those games will likely see Arizona trailing most of the game, resulting in plenty of targets for Fitzgerald. Do not make the mistake of benching Fitzgerald because the matchup looks bad on paper. Those are precisely the conditions he needs to flourish in fantasy football.
DeVante Parker, Miami Dolphins
A franchise dangerously hovering just above the doldrums of the NFL's lowest quality teams is the Miami Dolphins. After losing starting QB Ryan Tannehill for the season, the Dolphins were forced to bring in the predictably washed up Jay Cutler. After making the playoffs last season, Miami is witnessing a promising season blow up in its face. The trade of Jay Ajayi to Philadelphia has cemented Miami's intention of rebuilding for next season. Now, the Dolphins will more than likely be be playing from behind most games, opening up significant fantasy opportunities for their receivers in general, and DeVante Parker in particular.
Parker has very high potential for garnering a significant number of shots down the field. He has a 46.3-percent College Dominator Rating (91st-percentile) and recorded 19.9 College Yards Per Reception (93rd-percentile). Parker is a bona fide deep ball threat and is exceptional at coming down with catches with a defender breathing down his neck. He has an unbelievable 75-percent Contested Catch Rate (N0. 4).
With Ajayi out of the picture, Miami's offense will certainly not be predicated on running the football. Combine that with the fact that they will be playing from behind in games, and you've got junk time dynamite for Parker. Look for Cutler to take frequent shots down the field to Parker against second-string corners.
Sterling Shepard, New York Giants
The Cardinals are not the only team who have seen preseason expectations be horribly deflated via injuries and underperformance. The New York Giants' season has been an absolute nightmare thus far. The Giants' struggles breeds a degree of opportunity for fantasy football owners. With season ending injuries to both Brandon Marshall and Odell Beckham, Sterling Shepard is set to be a target hog for the Giants.
Shepard is already a promising young receiver and has very little competition in a depleted Giants wide receiver unit. Shepard has respectable workout metrics with a 131.2 Burst Score and a 4.48 40-yard dash time. He also has proven to be a very sure-handed receiver by posting a 74.5-percent Catch Rate (No. 8) with a 86-percent Catchable Target Rate (No. 5). As long as Eli Manning keeps targeting Shepard, he will continue to excel, especially in PPR leagues.
The biggest thing going for Shepard is how bad the Giants are at the moment. With little running game as it is and playing from behind almost exclusively, he is set up for huge catch totals over the coming weeks. The Giants have the Raiders, Eagles, Cowboys, Chiefs and Washington (twice) left on their schedule. They will be absolutely blown out in almost all of those games, leading to epic junk time performances from Shepard. Don't miss his fantasy production by thinking the matchup is too unfavorable.
Emmanuel Sanders, Denver Broncos
It is no secret that quarterback play largely dictates the fantasy upside of a wide receiver. To the naked eye, Emmanuel Sanders' fantasy production has been torpedoed by the lackluster quarterback play of Brock Osweiler and Trevor Siemian. Paxton Lynch is an uncertain prospect who has unclear potential on the football field. Denver's season is circling the drain as they have lost five consecutive games.
Out of this storm of negatives for Denver, Sanders will find himself profiting greatly on the fantasy football frontier. Sanders is an elite receiver in terms of tangibles. He boasts a 4.41 40-yard dash time (91st-percentile), 130.2 Burst Score (87th-percentile), 10.74 Agility Score (95th-percentile), and a 10.28 Catch Radius (92nd-percentile). Sanders' athletic assets alone will allow him to stay fantasy relevant.
With Denver playing from behind for the remainder of the season and the potential upside of Lynch, Sanders will turn in some great junk time performances. The walls may be caving in on the Broncos's offense as a whole, but keep your composure and leave Sanders in your lineup.
Corey Coleman, Cleveland Browns
The Browns are in the midst of yet another "classic" Browns season with a record of 0-10. Their miserable play has produced few positive performances from a fantasy perspective. Their mediocre wide receiver corps and tight ends have fallen victim to a perpetually revolving quarterback carousel. DeShone Kizer, Kevin Hogan and Cody Kessler have taken turns tossing interceptions and making poor throws all year long. Out of the hopelessness that is the Browns' season comes one beacon of fantasy football hope: Corey Coleman.
An early season injury frustrated Coleman's fantasy owners after his ADP rose considerably at the end of the summer. Soon, Coleman will be making his highly-anticipated return to an anemic Browns offense that desperately needs a fresh face. Coleman possesses the tangibles that the Browns need to facilitate a more potent air attack, including a 10.28 Catch Radius (92nd-percentile), 4.42 40-yard dash time (89th-percentile) and 133.4 Burst Score (94th-percentile). He also has the pedigree to handle a large workload as evidenced by his solid 44.2-percent College Dominator Rating (88th-percentile).
If there is one team in the NFL that is certain to be throwing the ball in the second half of games due to being behind, it's the Cleveland Browns. Corey Coleman has very little risk of falling victim to the Browns running the ball more than throwing. As the Browns descend further and further into negative game scripts, Coleman's junk time potential ascends.