With the ever-changing NFL landscape, new trends develop each week. Using advanced stats, metrics and analytics to identify these trends can lead fantasy grinders toward the next breakout player. Week 11 presented a few player breakouts likely to influence gameplay going forward. With that said, here are three notable trends to think about as we enter Week 12.
Cleveland Browns – Nick Chubb and Kareem Hunt Working Together
While split backfields normally spell trouble for fantasy football, the Cleveland Browns have found creative ways to use both Nick Chubb and Kareem Hunt since Hunt's return from suspension. Specifically, the Browns have used two running backs on 37-percent of their plays over their previous two games. Last week in particular, Chubb played on 72-percent of Cleveland's snaps while Hunt played on 55-percent. Used in specific ways, Chubb out-carried Hunt 27-6, while Hunt out-targeted Chubb 8-1.
With Cleveland struggling to find a third wide receiver of consequence or a noteworthy tight end, playing with two running backs is their optimal player personnel configuration. Chubb has registered 64 (No. 4 among qualified running backs) Evaded Tackles and 12 (No. 1) Breakaway Runs. Hunt has a strong track record as a receiver out of the backfield. In his rookie season, he recorded 53 catches for 455 yards on 63 targets. Together, Hunt and Chubb are among the top running back tandems in the NFL, with opposing defenses needing to adjust to a unique player personnel configuration.
Arizona Cardinals – David Johnson Benching
Despite going into Arizona's Week 11 game "fully healthy," David Johnson played only 13-percent of the Cardinal's snaps, while Kenyan Drake stepped up for 88-percent. On this elevated playing time, Drake recorded seven targets and 16 carries while Johnson failed to see a single touch. Drake also ran 28 pass routes to Johnson's zero. For the time being, it appears Drake has usurped Johnson as the running back to own in Arizona.
---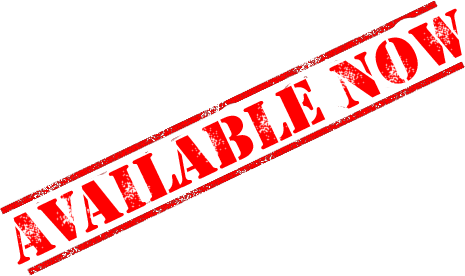 ---
Drake also looks superior in the efficiency metrics department. Johnson owns a 10.6-percent (No. 50) Juke Rate on 82 carries, while Drake has a 15.1-percent (No. 48) Juke Rate on 88 carries. Drake has also bested Johnson in True Yards per Carry by a mark of 4.2 (No. 23) to 3.6 (No. 42). With efficiency and health on his side, Drake is the running back to own in the Cardinals offense moving forward.
Tampa Bay Buccaneers – Scott Miller Emergence
In their last two games, Tampa Bay has used 11-personnel on 80-percent of their snaps. In their previous eight games, the Bucs used the same formation only 61-percent of the time, favoring two tight ends. However, with O.J. Howard struggling, the Bucs increased playing time for their third wide receiver. Unlike previous weeks, Scott Miller actually stepped up and played a significant role alongside Breshad Perriman.
Last week, Perriman played 59.3-percent of Tampa Bay's snaps, while Miller played 47.5-percent. However, Miller out-produced Perriman, recording four catches for 71 yards on six targets. A sixth-round pick out of Bowling Green, Miller has 4.44 (83rd-percentile) speed. He also showed age-adjusted production at the college level with a 41.5-percent (84th-percentile) College Dominator Rating (84th-percentile) and a 19.1 (88th-percentile) Breakout Age. While Perriman also ran a 4.30 (100th-percentile) 40-yard dash, he hasn't been able to use that speed effectively on the field, having a 1.03 (No. 96) Target Separation mark and a 52.5 (No. 98) QB Rating When Targeted. With Perriman seemingly losing snaps, Miller remains a name to monitor in Tampa Bay's pass-friendly offense.