To be selected at the very end of the NFL draft is more a disservice to prospects than it is a privilege. Trey Quinn was selected with the last pick of the 2018 NFL draft and is now tied to the Washington Redskins for three more seasons. Quinn would have thrived in Green Bay or Indianapolis last season and would be viewed very differently in dynasty if not for the misfortune of being drafted in the seventh round. These three running backs were good enough to be drafted based on advanced stats, metrics, and analytics, but lucky enough to go undrafted and smart enough to pick excellent situations for each of their unique skill sets.
James Williams, Kansas City Chiefs
James Williams caught more passes than any other running back in the history of college football has in three years, including more than 70 receptions in each of his final two seasons. Now Andy Reid will be designing plays for Williams and it could not be a better fit. Williams comes from the spread offense under Mike Leach at Washington State, where his rushing attempts were primarily out of shotgun. Only the Pittsburgh Steelers ran more plays out of shotgun last season than the Kansas City Chiefs.
Willians has been consistently comped to James White throughout the draft process, but at 5-9 197-pounds, Williams' 29.1 (25th-percentile) BMI is significantly lower than White's. Williams has shown an ability to stay healthy in college by playing in all 13 games each of his three seasons, but that is not as easy to repeat at the NFL level.
James Williams has a better chance at early opportunities than most other undrafted rookie free agents but is still a developmental player with a lack of pass blocking experience at the college level projected to work primarily on third down. None of the other running backs on this team project well into the Spencer Ware role other than Williams and sixth-round draft pick Darwin Thompson, a better athlete that Williams will have to outperform in camp to make this roster. This is one of the most important running back depth charts to follow closely in the off-season.
Damarea Crockett, Houston Texans
Damarea Crockett is not a name that was mentioned often by fantasy analysts leading up to the draft, but it is one that you need to monitor now. The 5-10 225-pound running back out of Missouri is one of the youngest entering the draft and has the combination of size and speed of a workhorse at the NFL level. He also finds himself on arguably the worst running back depth chart in the league.
Crockett broke out his freshman season with 1,062 rushing yards and ten touchdowns. He was on his way to repeating that production in his sophomore campaign before suffering a season-ending shoulder injury. He returned in 2018 to a committee backfield but did see an increased use in the passing game. Crockett had 12 receptions his junior season after catching only nine career passes to date.
The Houston Texans were a prime landing spot for running back in this draft, yet they only selected a fullback in the seventh round. Every fantasy gamer knows exactly who Lamar Miller is at this point and knows that no running back has ever recovered from the torn Achilles' tendon D'Onta Foreman suffered in 2017. Foreman was not productive before the injury; his dynasty value is based purely on the potential of his 113.6 (95th-percentile) Speed Score and the path to opportunity behind the underwhelming Miller.
---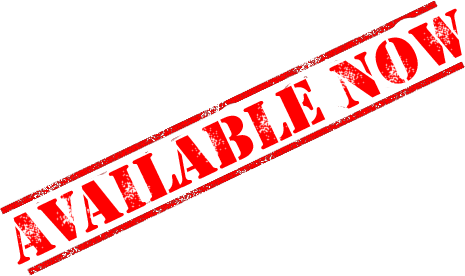 ---
That D'Onta Foreman will never be seen again and Damarea Crockett is his replacement. He has an elite 32.3 (87th-percentile) BMI and a 105.0 (80th-percentile) Speed Score. He is bigger and stronger than Foreman with significantly better burst. Crockett's 4.55 (64th-percentile) 40-yard dash is likely faster than Foreman can run now and his 122.4 (72nd-perctile) Burst Score shows the largest gap in skill set between the two players. Crockett has an excellent chance to overtake Foreman in training camp and be playing meaningful snaps week 1 of the regular season.
Devine Ozigbo, New Orleans Saints
Devine Ozigbo is a player to watch because he is one injury away from a prominent role in the New Orleans Saints offense. Sean Payton told us he is worried about an Alvin Kamara injury and the team has shown it in their actions. This running game will continue to feature two backs prominently and Ozigbo is a polished, complete player with great hands and size.
No undrafted free agent will be able to replace Alvin Kamara, but Devine Ozigbo has the skill set to earn those touches if Kamara were unavailable. Ozigbo showed he has the skill set to excell in the passing game and make splash plays at Nebraska. He failed to reach 500 yards rushing in any season before breaking out as a senior with 1,082 yards and 12 touchdowns. Ozigbo was consistently used in the passing game throughout his college career, averaging 10.0 yards per on 49 career receptions. Lack of speed is the biggest concern when projecting him to fill in for Kamara.
Devine Ozigbo has the athleticism to perform well in the short area passing game with a 124.9 (82nd-percentile) Burst Score and 11.22 (70th-percentile) Agility Score but he is objectively slow for an NFL running back. His 4.70 (22nd-percentile) 40-yard dash is poor even for his size, with a 91.0 (30th-percentile) Speed Score. Ozigbo is a big running back, at 5-11 222-pounds his 31.0 (67th-percentile) BMI also projects him into the grinder role and a handcuff to Latavius Murray as well. He is a unique and versatile player going to one of the most creative coaches in the league. Ozigbo is clearly an intriguing prospect to follow closely during training camp.