What's the best word to describe Henry Ruggs the NFL prospect? Enigmatic? Polarizing? Unicorn? Regardless, there's a copious amount of buzz surrounding him after his performance at the 2020 NFL Scouting Combine. The headline-stealing number among the advanced stats and metrics was certainly his 4.27 (100th-percentile among qualified wide receivers) 40-yard dash. It gives him a 110.0 (90th-percentile) Speed Score, which is impressive on its own. Even more impressive is that he's one of only five wide receivers in the PlayerProfiler database with a mark that high that weighs under 200-pounds, and one of only four that stands under six feet tall (thank you, Data Analysis Tool).
Ruggs' speed is elite, but it's not his only physical gift. For instance, his marks in the broad jump and vertical leap give him a 136.9 (98th-percentile) Burst Score (no surprise if you've seen him dunk a basketball). Coming in at 5-11, 188-pounds puts him in a physical spectrum that includes T.Y. Hilton, Brandin Cooks, Will Fuller and Mike Wallace. Unlike his fellow smaller-statured receivers, Ruggs is in the 91st-percentile with his 10 1/8-inch hands. He has the third-largest hands among receivers in this draft class. The others with hand sizes of 10-inches or more are all at least 6-0 and weigh over 210-pounds.
Despite his physical gifts, Ruggs' lack of college production relative to his peers is a glaring, unavoidable red flag. A 17.5-percent (17th-percentile) College Dominator Rating is not great, Bob. Sharing the field with future first-round draft pick Jerry Jeudy and a host of other elite players doesn't make up for Ruggs never surpassing 46 catches, 746 yards, or a 14.2-percent Target Share in any of his three seasons at Alabama. As a result, he was never productive enough to record a Breakout Age on PlayerProfiler. Per our own Jesse Reeves, only 10 of the 131 WRs that have entered the draft process since 2003 without ever breaking out in college have ever gone on to post a top-24 PPR fantasy season. Marc Mathyk adds that Randall Cobb is the only successful receiver drafted in the top three rounds over the past 10 years with a sub-30-percent Dominator Rating.
---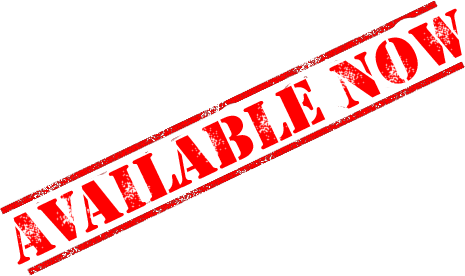 ---
All that said, Ruggs does have impressive production-based college metrics. Firstly, his 24 touchdowns on 98 catches gives him a career touchdown rate of 24.5-percent. In addition, he produced 44 plays of 15-plus yards, including taking one of his two career rush attempts 75 yards for a touchdown. That combined with his kick returning experience speaks to his on-field dynamism. Though he owns a 17.4 (83rd-percentile) College YPR, he averaged nine yards after the catch per reception. This speaks to his proven ability to catching short passes and using his elite burst to explode past defenders into the second level, where he outruns them with his 4.27 wheels. He's much more likely to win that way at the next level as opposed to simply being able to out-run defenders on go routes, shades of New York Giants-era Odell Beckham.
No matter how we slice it, Ruggs faces an uphill climb towards fantasy football relevancy. Marcus Mosher reminds us that only three of the 326 wide receivers who failed to hit a 25-percent market share in college have ever gone on to have 1,000 yard receiving seasons in the NFL. Though the climb may not be as steep when we consider that his speed alone makes him a lock to be selected in the first round of the upcoming NFL Draft. The quarterback-friendly abilities he'll bring to whichever team drafts him make it hard to find a bad landing spot. Whether it be the chalk in Philadelphia, the more recently-popular mock draft destination in Denver, or anywhere in between, he'll fit into any offense. In short, his rare abilities and projected draft capital will keep him firmly planted among the top-five rookie receivers.