Week 8 of the NFL season marks the midway point of this year's fantasy football campaign. At this point, the playoff picture begins to take shape. Whether your team holds a commanding lead, or is clinging on to fading playoffs hopes, you can improve your roster. One of the best ways to improve your team is by getting rid of those players who have tempting potential that will not come to fruition this season. If you can accomplish this, you have an advantage over your competitors. Here are three players to trade away while they still have some value based on advance stats, metrics, and analytics profiles.
Martavis Bryant, WR, Pittsburgh
Putting it bluntly, Martavis Bryant's situation is starting to get ugly in Pittsburgh. Bryant has publicly expressed his frustration with the amount of targets he has received from Ben Roethlisberger this season. There have been circling rumors of the Steelers releasing Bryant, but no action has been taken.
From a fantasy standpoint, Martavis Bryant has had a very disappointing return to the NFL after missing all of last season. This season, Bryant has only had one receiving touchdown (No. 65), 18 receptions (No. 61), and has posted a 12.1- percent Dominator Rating (No. 97). Despite Bryant's lack of production this season, we all know the potential he has due to his previous contributions. Bryant has tremendous workout metrics that make him a nightmare to cover for any secondary, evidenced by a 115.1 Speed Score (95th-percentile) and a 10.31 Catch Radius (94th-percentile). If workout metrics alone predicted future performance, Jon Baldwin and Clyde Gates would be 1000-yard receivers.
Martavis Bryant is not producing due to the amount of competition he has in Pittsburgh's offense. He has to compete with the league's best receiver: Antonio Brown, and the league's best running back: Le'Veon Bell. Furthermore, the emergence of Juju Smith-Schuster further cannibalizes Bryant's potential targets. In PPR leagues, Bryant's lack of receptions have been particularly disastrous.
It is not an overly difficult task to dangle Martavis Bryant's exceptional workout metrics and previous history of production to other fantasy owners in your league. The Steelers would MUCH rather trade Bryant than cut him as he has an extremely talented receiver. The NFL trade deadline is now less than a week away and if he stays in Pittsburgh, he will be trapped in an unfavorable fantasy situation. Trade him now while he still has some value and potential upside.
Terrelle Pryor, WR, Washington
Terrelle Pryor is one of the more unfortunate cases for fantasy owners in the 2017 season. Coming into the season, many experts predicted Pryor to be one of the most productive fantasy receivers in the NFL. Finally ditching the Browns' catastrophic quarterback situation for a solid Kirk Cousins promised much greener pastures. However he has had a lackluster season thus far with little fantasy production. Pryor, as the number one receiver in the Redskins' offense, has posted just an 11-percent Dominator Rating (No. 101). To make matters worse, Pryor's red zone target share is down to 11.5-percent (No. 70) from his 22.8-percent (No. 22) mark last season. In addition, he has been losing targets to Chris Thompson, Jordan Reed, and Jamison Crowder.
The time is now to trade away Terrelle Pryor while he still has the potential to salvage a decent fantasy season. The good thing about Pryor is he also has very impressive workout metrics. He posted a 128.3 Speed Score (99th-percentile) and a 4.41 40- yard dash time (91st– percentile). Pryor is also an experienced receiver who has achieved significant fantasy success in seasons past. The possibility of him breaking out again is certainly not out of the question, making him a viable trade piece that would warrant considerable value in return.
---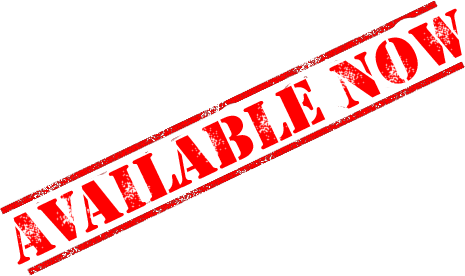 ---
Despite his potential, Pryor is not going to be reaching what he is capable of this season. Kirk Cousins is playing in a city he no longer wants to be in, with quickly fading playoff hopes. The Redskins also suffered injuries to key offensive linemen Brandon Scherff and Trent Williams in Monday night's loss to the Eagles. Cousins will have less time to get the ball out, thus decreasing Pryor's likelihood of producing. Lastly, the emergence of Josh Doctson as a reliable receiver will further limit Terrelle Pryor's fantasy production. Trading away Pryor now could give you a respectable
Eric Decker, WR, Tennessee
It was not long ago that Eric Decker was hauling in touchdown after touchdown from Ryan Fitzpatrick in New York. Sadly, Decker has experienced an extreme fall from grace, catching 0 touchdowns in 2017. Many thought that Decker's production would jump through the roof with Marcus Mariota throwing to him. Decker has the pedigree of at least a solid flex option, but has not produced this season for a slew of reasons.
Primarily, Tennessee has a run-based offense fixated around pounding the ball with DeMarco Murray and Derrick Henry. As a result, Eric Decker's opportunity for getting the ball in his hands will be limited. When the Titans do elect to go through the air, Delanie Walker and Rishard Matthews are the focal points of the attack. It should greatly concern Decker's fantasy owners that throughout his career, he has seen most of his action by the goal line, yet he has an 11.1- percent End Zone Target Share (No. 72). Tennessee simply has better options when they enter the red zone, torpedoing Decker's production.
Like any viable trade chip, Decker does have a few things going for him. Erick Decker does have a 23.5- percent Red Zone Target Share (No. 25). Decker has not been receiving the bulk of the targets in the end zone but has been looked at in the red zone. As a result, his possibility of returning to the prolific touchdown grabbing figure he once was makes him a realistic trade piece. The fact of the matter is Decker will unlikely find his previous form this season. His HOG Rate is only 10.5- percent (No. 76) and he is not getting open from defensive backs as he averages just 1 yard of Target Separation (No. 88). Do not expect Decker to light the world on fire anytime soon. Trade him and you just might be able to pry away a decent depth running back or wideout.