If you're a fantasy football fan, thank Jessie James Decker.
Why? The singer and wife of Eric Decker has a home in Nashville, and thanks to her Decker signed with Tennessee. Thank her, because now we get to see Marcus Mariota and Decker make sweet music on the football field.
The Perfect Fit
The best red zone threats in the game today are Dez Bryant and Rob Gronkowski. But after them, most fans might be surprised to hear that Eric Decker is the best red zone threat. For comparison, Decker's 8.25-percent career TD rate isn't that far from Bryant's 8.62-percent rate. Bear in mind that other than two years with Peyton Manning, Decker has had horrendous quarterback play throughout his career. He's caught passes from future Hall of Famers such as Kyle Orton, Ryan Fitzpatrick, Geno Smith, and Tim Tebow. Other than the mess that was the 2015 Cowboys, Bryant has played with superb quarterbacks like Tony Romo and Dak Prescott. Even despite largely subpar quarterback play, Decker has a better career TD rate than Odell Beckham, Antonio Brown, Julio Jones, Jimmy Graham, etc.
Mariota's Impact
Eric Decker is great in the red zone. But he also needs a quarterback that is effective in that area. Well good thing he's only going to arguably the best red zone quarterback in football. I don't know if you heard, but Marcus Mariota still hasn't thrown a red zone pick in his career. Mariota even had the NFL's highest red zone passer rating last year.
Volume Concerns
One issue with the Titans for Eric Decker's fantasy potential is the lack of volume in the passing game. Despite facing neutral game script as indicated by their 9-7 record and +3 point differential, PlayerProfiler's Data Analysis Tool shows that the Titans were bottom-5 in the league in pass attempts and were the most run heavy team when leading. They were even bottom 3 in 3-receiver sets last year, however, these are not big concerns.
The 2016 Titans were always going to be run heavy. According to PlayerProfiler's Data Analysis, Tennessee has a top-10 run blocking offensive line, and spent significant draft capital or money to bring in DeMarco Murray and Derrick Henry. Their starting quarterback had only played 12 games in his career, and they lacked receiving weapons. Head Coach Mularkey even announced that they would run an "Exotic Smashmouth" offense.
Forecasting Opportunity
Fantasy gamers should expect the Titans to be significantly more pass heavy in 2017. They improved their receiving corps, spending a top 5 pick on Corey Davis. This was despite the fact that they could have waited and potentially gotten him with their twelfth overall selection. They also spent a third-round pick on Taywan Taylor and of course brought in Eric Decker. We can also look to Mularkey's history working with young quarterbacks. He reeled in Matt Ryan's volume his first two years in the league, as he threw 434 and 451 passes in his rookie and sophomore seasons. However, he let him loose for 571 passes (despite the 2010 Falcons facing significant positive gamescript with a 13-3 record) in his third year. Considering Marcus Mariota's efficiency and the significant investments made in the receiving corps, Mariota will see a similar boost in pass attempts.
---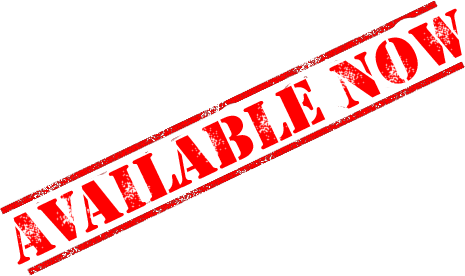 Fantasy analysts are worried Corey Davis and Rishard Matthews will cut into Decker's volume. However, there is very little reason to be concerned about those two siphoning a great deal of volume from Eric Decker. Matthews built a great rapport with Marcus Mariota last year but still only saw 108 targets — it's not like he is a target hog. And while he did have late season success, Matthews played so poorly early on he lost his starting job to the ghost of Andre Johnson by October, so he is no sure thing. Whereas Matthews hasn't shown the ability to command significant volume, Decker has cracked 130 targets twice in his career. Meanwhile, Corey Davis is even less significant a threat as a rookie from a small school coming off ankle surgery serious enough to hold him out of the combine. While Decker is coming off his own serious injuries, missing early practice time isn't quite as serious for a productive veteran as it is for a rookie trying to make the leap from Western Michigan to the NFL. Regardless, both are medically cleared and practicing.
The Eric Decker Effect
Eric Decker provides a big boost to the Titans offense. Marcus Mariota has dealt with some horrendous receiving play in his career. Suffice it to say the following list is a less than inspiring group. With the addition of a dynamic talent like Corey Davis and a touchdown machine in Decker, as well as depth with the selection of receiver Taywan Taylor and tight end Jonnu Smith in the draft, the Titans have an embarrassment of riches on offense. Oh, and Mariota ranked no. 1 among NFL quarterbacks last year with a +25.9 Production Premium. Combine that with an offensive line that ranked top 10 in both pass and run blocking efficiency and a dynamic duo of Murray and Henry, the Titans have a chance to be this year's Atlanta Falcons.
Fantasy Outlook
It took Ryan Fitzpatrick's epic 6 interception meltdown against the Chiefs to break Eric Decker's 19 game streak of recording at least 80 yards or a touchdown. Decker is as consistently productive as they come. Considering Corey Davis is just a rookie, Decker and Rishard Matthews will start in two wide-receiver sets, with Decker kicking to the slot in three-wide formations. Decker will lead the team in targets under this scenario considering that he is more proven than Matthews.
Even if Eric Decker only starts in 3 receiver sets, his red zone efficiency means he will still lead the team in touchdowns. Considering the potency of his quarterback and Decker's past productivity, he doesn't need 150 targets to be a fantasy WR1. With just 100 targets, Decker's historical averages would get him to 60 catches, 834 yards, and about 8.25 touchdowns. Considering the boost in quarterback play, 70 catches, 1000 yards, and 10 touchdowns is well within the range of outcomes. That would have been a top 15 wide receiver in PPR last year. Decker is currently being taken outside the top 40 receivers. You should be arrested for stealing for getting Decker that late. Get ready to load up on all the Decker this fantasy season.