Among all positions in fantasy, wide receiver remains the hardest to evaluate on a week-to-week basis. Wide receivers compete with more of the same position on the field at one time. Unlike running back and quarterback, they see far less opportunity in a game. Understandably, this makes the wide receiver landscape substantially more difficult to project week in and week out. Small nuance in the way gamers evaluate week to week match-ups can be monumental. With that said, evaluating wide receiver match-ups against total team defense is obsolete. Where the true value lies is in deciphering the wide receiver versus cornerback battles that ensue from week-to-week. Using advanced stats, metrics and analytics, this series will break down the top wide receiver vs cornerback match-ups each week. Identifying these marquee match-ups will give fantasy gamers an automatic edge in their line-ups.
D.J. Chark, JAC vs B.W. Webb, CIN
The top tier of fantasy wide receivers is occupied by players mostly expected to be there. However, one player has propelled themselves into the elite company and taken the position by storm. Boasting a 16.3-percent (No. 18 among qualified wide receivers) Hog Rate, D.J. Chark has become one of the most valuable WRs in fantasy and the focal point of the Jaguars aerial attack. Through six games, Chark's 30 (N0. 17) receptions for 528 (No. 4) receiving yards are among the positions highest graded in terms of production. Chark has continuously exploited every matchup he's had in his last six games, and the trend looks to continue in Week 7 against B.W. Webb.
---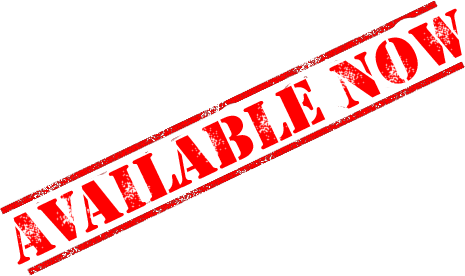 ---
Webb has 286 (No. 42) Yards Allowed on 26 (No. 53) Receptions Allowed. On 95 (No. 8) Routes defended, he's been one of the most targeted CBs with a 35.8-percent (No. 74) Target Rate. To opposing WRs, he's allowing an average 11 (No. 19) Yards Per Reception and 8.4 (No. No. 51) Yards Per Target. Webb's per-play data paired with his 2.9 (N0. 1) Average Target Distance and 76.5-percent (No. 70) Catch Rate suggests that he gives up plenty of short-yardage underneath efficiency and production.
The intrigue comes from Chark's ability as a downfield deep threat. On 44 (No. 19) targets, Chark is averaging 12 (No. 5) Yards Per Target and 17.6 (No. 7) Yards Per Reception. His 3.11 (No. 8) Yards Per Pass Route and 13 (N0. 4) Deep Targets look to take Webb out of his comfort zone and test him beyond his limits in Week 7. Webb is giving up an average of 14.6 (No. 63) Fantasy Points Per Game Allowed on the back of three (No. 63) TDs Allowed. Chark is a mismatch in abilities for Webb and makes for a top-five WR play in Week 7.
Michael Gallup, DAL vs Ronald Darby, PHI
Coming off a poor showing in a smash spot last week, the pendulum swings in Michael Gallup's favor in Week 7. Amari Cooper was hampered in practice by a quad injury this week and will be playing at less than 100-percent. Even at less than full strength, Cooper's presence draws favorable coverage for Gallup. Philadelphia's defense is surrendering an average of 280 yards through the air, and the increased attention on Cooper gives Gallup a great matchup in Ronald Darby.
Darby is coming off a hamstring injury and sees his first action since Week 3. In the three-game sample, we have of Darby this year, we can see he has a knack for giving up chunk yardage on limited opportunity. On 73 (No. 4) Routes Defended, he's only given up 19 (No. 36) receptions but has 249 (No. 36) Yards Allowed. Darby's 13.1 (No. 45) Yards Per Reception Allowed on a 13.2 (No. 64) Average Target Distance tell us he struggles to cover downfield. So much so that his cover skills have earned him a -17.7 (No. 62) Coverage Rating by RotoUnderworld standards for CBs.
Although the matchup looks great on Darby's end, the lock button start comes by way of Gallup's usage in the Cowboys offense. On a Dallas team that's averaging 36.3 (No. 18) Pass Plays Per Game, Gallup has a 25-percent (No. 17) Target Share to which he's averaging a massive 3.12 (No. 7) Yards Per Pass Route with 16.1 (No. 18) Yards Per Reception. Gallup is coming off a missed opportunity in a great matchup from last week. With that said, his skillset as a big-play WR presents a high ceiling against Darby. Lock him in for a big week seven.
Keenan Allen, LAC vs Logan Ryan, TEN
Both Keenan Allen and Mike Williams are great plays this week, but the nod on a projected top-notch performance goes to Allen here. Tennessee has been tough on both the TE and RB positions but has been absolutely destroyed by WRs this season. Averaging 245 passing yards given up over the last three weeks, the Titans are allowing an average of 148 receiving yards and 18 fantasy points per game to opposing WRs. Narrowing down the individual matchup, Logan Ryan is exactly the guy Allen needs to see for a huge fantasy week.
Ryan is among the highest targeted slot CBs in the league so far this season with a 24.7-percent (No. 56) Target Rate on 170 (No. 52) Routes Defended. His high target rate is largely correlated with his production allowed on opportunity. Ryan has 25 (N0. 50) Receptions Allowed for 308 (No. 50) Yards Allowed, and that's while only allowing 7.3 (No. 33) Yards Per Target. Ryan also allows just 5.3 (No. 7) yards of Average Target Distance per play. With that data in mind, it's clear that Ryan struggles in short area parameters against more nuanced WRs. Paint the Streets with red.
Allen boasts a 106.7-percent (No. 2) True Catch Rate while seeing just 8.7 (No. 78) yards of Average Target Distance. His 2.74 (No. 11) Yards Per Pass Route rate among the elite of all fantasy WRs in terms of efficiency. Allen's ability as a reliable pass catcher has propelled him to an 18.1 (No. 8) Fantasy Points Per Game average breaking down to 0.58 (No. 10) Fantasy Points Per Pass Route. Allen's game lines up well with Ryan's discrepancies in short area proxemics. A top-three fantasy week is imminent.
DeAndre Hopkins, HOU vs Kenny Moore, IND
DeAndre Hopkins has left plenty to be desired since his Week 1 fantasy performance. Since logging 111 receiving yards and two TDs on eight receptions against New Orleans, Hopkins has yet to top 100-plus receiving yards or score a TD in a game. However, Hopkins has still maintained a steady diet of volume with 56 (No. 5) targets, averaging 9.3 per game. While gamers have been patient in waiting for another huge fantasy performance from Hopkins, they need not wait any longer. Facing off against Kenny Moore in Week 7 gives Hopkins the matchup needed for a huge game.
Moore has a strong profile from an analytical standpoint. He's only allowed 17 (No. 24) receptions and 184 (No. 19) yards to opposing WRs and has yet to allow a single TD this season. Pulling back the curtain on Moore's data shows us that he's one of the least targets CBs in 2019. On 129 (No. 17) Routes Defended, he only has a 19.4-percent (No. 25) Target Rate with just 25 (No. 13) Targets Allowed. His 101.9 (No. 39) Average Passer Rating Allowed to QBs and 68-percent (No. 54) Catch Rate Allowed to WRs actually paint a picture of inconsistency in Moore's profile.
Hopkins' 28.1-percent (No. 4) Target Share in a Houston offense that averages 36.7 (N0. 15) Team Pass Plays Per Game is the narrative that drives this matchup. He's averaging 15 (No. 25) Fantasy Points Per Game on the foundation of a 90.9-percent (No. 11) True Catch Rate. Hopkins is still holding true elite volume despite not producing as such in recent weeks. Game script favoring the passing game in this matchup elevates his ceiling to a top-five play this week against Moore.
John Brown, BUF vs Xavien Howard, MIA
Another week, another WR facing Miami making his way into this column. John Brown is coming into Week 7 with arguably the best matchup for a fantasy WR on the slate. Maintaining a 23.4-percent (No. 25) Target Share with 39 (No. 27), Brown is the premier downfield threat in Buffalo's offense. This week, he draws Xavien Howard. Howard is one of the worst CBs in terms of coverage and production allowed so far this year. Howard and the Dolphins secondary are allowing an average of 161 receiving yards and 26.8 fantasy points to opposing WRs in five games played.
Highlighting the individual matchup, Howard's inefficiencies across the board make this matchup extremely suitable for a Brown smash week. On 108 (No. 11) Routes Defended, Howard has 26 (No. 53) Receptions Allowed for 315 (No. 52) Yards Allowed in four games. Howard's -42.0 (No. 75) Coverage Rating is a result of his 26 (No. 53) Receptions Allowed for 315 (No. 52) Yards Allowed in just four games. Production totals aside, its Howard's separation problems in coverage that make his matchup with Brown a problem. Howard's 1.53 (No. 60) yards of Target Separation elevate Brown's big-play ability to extreme heights this week.
Brown has made a living in the deep third of an NFL field with his 4.34 (98th-percentile) 40-yard dash speed. His 13.7 (No. 27) Average Target Distance and 535 (No. 21) yards of Total Target Distance present a huge mismatch for Howard. Brown's 71.8-percent (No. 13) Catch Rate and 2.52 (No. 19) Yards Per Pass Route is the backbone of his 14.7 (No. 28) Fantasy Points Per Game Average. Howard is surrendering an average of 18.9 (No. 73) Fantasy Points Allowed Per Game. Brown's efficiency as a big-play deep threat elevates him to a top-five WR play against Howard.