The Pittsburgh Steelers used to be a fantasy football gold mine. Antonio Brown sat on the Mount Rushmore of fantasy wide receivers for over five years. Le'Veon Bell dominated the landscape on the ground and in the passing game while wearing black and yellow. Ben Roethlisberger built a Hall of Fame career shaking off hits and chucking bombs. Then everything came crashing down in 2019 with Roethlisberger's injury. This has depressed the redraft ADP of everyone in the offense heading into 2020, which should make fantasy gamers salivate. We should always strike when others are too timid about a team. With a deeper dive into the advanced stats, metrics, and analytic player profiles, it's obvious that we are about to see a fantasy bounce-back. Player ADPs come from Fantasy Football Calculator.
JuJu Smith-Schuster – WR34 (Round 7)
JuJu Smith-Schuster flopped as the alpha receiver in his first season without Antonio Brown, but most of his shortcomings were unavoidable. In Week 1, he suffered a toe injury that nagged him for the next few weeks. He still managed to haul in 6-of-8 targets for 78 yards while being shadowed by Stephon Gilmore.
Then Ben Roethlisberger blew out his elbow in Week 2 and Smith-Schuster had to deal with Mason Rudolph under center. Rudolph managed some respectable box scores, topping 17 fantasy points in three different games. That is incredible considering he averaged 176.5 passing yards and 1.3 touchdowns per game. Smith-Schuster also suffered a knee sprain and a concussion in Week 11 that held him out for four games.
---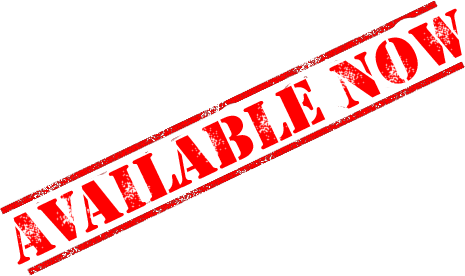 ---
The silver lining of his 2019 was that he maintained his slot role, playing there on 59.3-percent of his snaps. The Steelers only drafted one receiver, giving Smith-Schuster a vote of confidence as it relates to his alpha status. He is still the same elite prospect with an 18.8 (94th-percentile among qualified wide receivers) Breakout Age and two prolific NFL seasons on his resume.
Diontae Johnson – WR55 (Round 11)
If you're looking for a bit of Steelers nostalgia, look no further than Diontae Johnson. He's practically an Antonio Brown clone. Johnson and Brown share similar frames, athletic profiles, college production, and special teams dominance. Our friends at The Breakout Finder understand that players who earn dynamic touches matter. Brown averaged 1,144 special teams yards per season with five return touchdowns in college. Johnson averaged 723 with four scores and made an impact as a rookie, putting up 248 punt return yards with a touchdown.
Johnson also got it done as a receiver, leading the team in targets, receptions, and receiving touchdowns. He looked smooth as a route-runner, averaging 2.39 yards of Target Separation, which led all qualified receivers. With Ben Roethlisberger returning, Johnson is a breakout candidate and a hidden gem available in the double-digit rounds of fantasy drafts.
James Conner – RB18 (Round 4)
James Conner, currently the RB18 in redraft, is a puzzling value. Everything went wrong for him in 2019. For starters, he suffered sprains to his knee, ankle, quad, and shoulder. He also ran a simplified offense designed around the inept Mason Rudolph. Pittsburgh's lackluster passing game meant they couldn't move the ball well either, minimizing his weekly red zone opportunities. Worst of all, his line afforded him the No. 56-ranked Run-Blocking Efficiency.
all due respect to james conner. https://t.co/fPGXxMeAhz

— the podfather (@Fantasy_Mansion) April 26, 2020
Despite all this adversity, Conner still put up excellent numbers when healthy. In games where he played at least 50-percent of the snaps, he averaged 18.5 Fantasy Points Per Game. That figure would have ranked No. 8 among qualified running backs in 2019. If he overcomes the bumps and bruises that plagued him last season, he'll easily return value on his price tag this year.
Anthony McFarland – (no listed FFC ADP)
If James Conner can't stay healthy, fantasy gamers have a free insurance policy in the form of Anthony McFarland. The fourth-round rookie out of Maryland contrasts Conner's game as the lightning to his thunder. He possesses elite speed with a 4.44 (92nd-percentile) 40-yard dash time and has a beefy 31.6 (80th-percentile) BMI. That combination of girth and speed means he can handle a hefty workload and still break off chunk plays. In fact, when he was given at least 20 carries in his career, he's returned mind-bending efficiency with 212 rushing yards per game at 8.42 yards per carry.
McFarland also flashed above-average receiving ability with a 7.6 percent (54th-percentile) College Target Share. His skill set will allow him to phase Jaylen Samuels out of the offense and potentially earn more work as a runner. If Conner struggles with health, McFarland will be shot out of a cannon in this offense.
Vance McDonald & Eric Ebron – TE19 & 29 (Rounds 12 &14)
The Steelers muddied the waters by signing Eric Ebron, but this is still a situation that can be taken advantage of. Vance McDonald has shown the ability to catch a shallow crosser, stiff-arm a safety into retirement, and take the ball to the house. Ebron averages a touchdown on 9.5-percent of his receptions and has three multi-score games in his career. Both will post a game or two as top-scoring tight ends, making them ideal late-round candidates in best ball formats.
Ben Roethlisberger – QB22 (Round 13)
The best way to capitalize on this talent-rich roster is with the guy throwing the ball. Ben Roethlisberger led the NFL in passing yards in 2018 and has finished top-7 in both yards and touchdowns in each of his last three healthy seasons. He also has an elite pass-blocking offensive line that has afforded him a top-3 Protection Rate over the last three seasons. Roethlisberger has all the makings of an elite, gunslinging fantasy quarterback if his elbow holds up. All indications show that he'll return to form in 2020, meaning this offense is set to return to its former fantasy football glory.