Best ball leagues give fantasy enthusiasts an outlet for their madness even in the dead part of the summer. Paying attention to offseason news to identify potential 2019 breakouts is paramount to achieving success. Specifically, finding breakout wide receivers with the upside to deliver huge weeks sets the stage for a profitable season. With deep rosters and a draft master format, having multiple boom-bust receivers can lead to huge fantasy weeks without much of the risk. There are a few players who fit this advanced stats, metrics, and analytics litmus test and have the potential to break out in fantasy football best ball leagues.
Dede Westbrook (ADP: 104.6)
Entering his third NFL season, Dede Westbrook is poised to become a coveted third-year breakout player. Despite being a Biletnikoff finalist who ran a 4.44 (83rd-percentile) 40-yard dash, the 6-0, 178-pound Westbrook was a fourth-round draft pick in 2017. He earned a full-time role with the Jaguars last season, finishing with 66 catches, 717 yards, and five touchdowns on a team-leading 101 targets. He also led the team with 13 red zone targets and seven inside the 10-yard line. New quarterback Nick Foles targeted slot receivers on 56.8% of his passes last season. Westbrook, who played from the slot 73.9-percent of the time in 2018, should gel with him quickly.
Jacksonville enters the 2019 season with 257 vacated targets, 49-percent of the team's 2018 total. This number ranked third in the league, creating a path for Dede Westbrook to breakout in 2019. From an efficiency standpoint, he out-performed his teammates with a +33.0-percent (No.8) Target Premium. His 8.7 (No. 89) Average Target Distance shows a preference to use him as an underneath option. But an increase in play volume and vacated targets should allow him to outperform his 104.6 ADP.
Marquez Valdes-Scantling – (ADP: 104.7)
Marquez Valdes-Scantling is another off-season winner as he enters his second season with the Green Bay Packers. He may have entered the NFL as a conditional fifth-round pick out of UCF. But at 6-4, 206-pounds, his 117.6 (97th-percentile) Speed Score and 111.2 (70th-percentile) SPARQ-x score give him elite athleticism to work with. He finished his rookie season with 38 catches, 581 yards, and two touchdowns on 72 targets despite only playing a full complement of snaps in 11 games. He averaged six targets and 49.7 receiving yards per game in those contests, ranking second on the team. Playing over Equanimeous St. Brown and J'Mon Moore, MVS showed enough to work as Green Bay's No.2 receiver in mini-camp.
---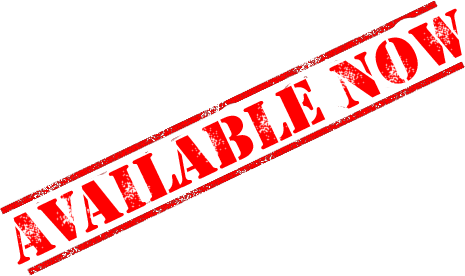 ---
Further sweetening Marquez Valdes-Scantling's outlook is the 114 targets and 669 air yards that the Packers lost this off-season. Most of this vacated opportunity came from Randall Cobb's departure, opening more opportunities from the slot. MVS played in the slot 41-percent of the time in 2018, recording 49-percent of his receiving yardage from that alignment. He could use his speed to stretch the field from the slot in 2019 as the team's most athletic receiver. His -10.2 (No. 67) Production Premium and -10.6-percent (No. 80) Target Premium can be considered disappointing. But his upside comes from his tentative role as Green Bay's number two receiver and a projected increase in target volume. Still going outside the top 100, MVS is a supreme value in best ball drafts.
Tyrell Williams – (ADP: 131.9)
Tyrell Williams looks like the number two receiving option in Oakland behind Antonio Brown as he arrives from free agency. Undrafted out of Western Oregon, Williams entered the NFL as a tantalizing prospect with workout metrics above the 80th-percentile across the board. Williams finished his last season as a Los Angeles Charger with 41 catches, 653 yards, and five touchdowns on 64 targets. While these numbers look like that of a complimentary receiving option, he's previously showed the ability to work as his team's primary receiver. He stepped up to record 69 catches, 1,059 receiving yards, and seven touchdowns on 119 targets when Keenan Allen tore his ACL in 2016.
Despite the reduced volume in recent seasons, Tyrell Williams has maintained his efficiency throughout his career. This includes recording an +8.8-percent (No. 34) Target Premium in 2017 and a +14.5-percent (No. 21) rank last year. He also brings the valuable ability to stretch the field, notching 10.6 (No. 4) and 10.2 (No. 13) Yards per Target in each of the past two seasons. Heading into 2019, the Raiders are losing 359 targets (67.8-percent) and 3,163 air yards (83-percent), which both rank first in the NFL. While Antonio Brown figures to command a decent chunk of these targets and air yards, Derek Carr will need to throw to other receivers as well. With his pedigree as an efficient, deep ball specialist, Williams looks to be in a sneaky good situation for best ball leagues.
Tre'Quan Smith – (ADP: 133.7)
Tre'Quan Smith is the favorite to play in two wide receiver sets in New Orleans as he enters his second season. At 6-2, 210-pounds, Smith ran a 4.49 40-yard dash, giving him a 104.8 (84th-percentile) Speed Score. His upper-percentile athleticism gives him the opportunity to replace Ted Ginn, creating the ultimate breakout situation. As a rookie in 2018, Smith showed glimpses of his upside with 28 catches, 427 receiving yards, and five scores on 44 targets. He finished inside the top five wide receivers in fantasy scoring on two separate occasions. He maintained above average efficiency while battling a late-season foot injury, finishing with a +12.0-percent (No. 30) Target Premium and a 133.4 QB Rating (No. 3) when Targeted.
From a team standpoint, the Saints finished third in the NFL in scoring while running the ball at the fifth-highest rate. While Tre'Quan Smith may receive less volume than other receivers being drafted in this range, Drew Brees' efficiency more than makes up the difference. Last season, Brees finished No. 1 with a 78.8-percent True Completion Percentage and a 114.0 True Passer Rating. And he excelled down the field, finishing with 8.7 (No. 2) Adjusted Yards per Attempt, and a 45.6-percent (No. 3) deep ball completion percentage.With 15.2 (No. 19) Yards per Reception and 9.7 (No. 12) Yards per Target, Smith showed the ability to make explosive plays down the field. Meshing with Brees and fitting the boom-bust prototype, Smith's breakout potential continues to fly under the radar.
Andy Isabella – (ADP: 158.0)
Biletnikoff award finalist and new Arizona Cardinal Andy Isabella landed in the perfect spot for fantasy football purposes. The 5-9, 188-pound second round pick blazed the NFL Combine with a 4.31 (100th-percentile) 40-yard dash. He delivered a 52.2-percent (97th-percentile) College Dominator Rating with a 19.8 (71st-percentile) Breakout Age. Not only did he dominate his competition with two consecutive 1,000 yards seasons at U-Mass, he showed up against the best teams. He put up 219 yards and two scores against Georgia last year and notched 158 yards with a score against Mississippi State in 2017.
Andy Isabella makes for an intriguing best ball option heading into 2019 given Arizona's lack of depth at the wide receiver position. Christian Kirk is poised for a second-year breakout and Larry Fitzgerald should man the slot, but the team has room for additional receivers to take the field. New head coach Kliff Kingsbury expects to utilize more four and five wide receiver sets and increase Arizona's pace of play with his Air Raid offense. With at least 76 plays run per game and three seasons above 80, no team ran more plays than the Red Raiders during Kingsbury's six seasons as play caller. Reportedly already playing above fellow rookie Hakeem Butler, Isabella projects to start for this Cardinals team and benefit from both their pass rate and projected pace of play. Still underrated, he brings immense breakout potential to best ball rosters.