Year after year, the NFL off-season diverges into a series of hype trains that football fans scurry to jump aboard. The majority of which are quickly derailed as the season takes hold and the cold reality sets in that we simply needed something to talk about from March until August; because Lord knows baseball wasn't going to cut it.  These hype trains first take the form of free agent hype, then rookie hype, but my all-time favorite has to be returning retired player hype.  This level of hype is something I was exposed to as a child, as arguably the greatest NBA player of all-time, Michael Jordan, arose from the ashes of early retirement to ascend to the peak of athletic prowess.
Flash-forward to 2017 and we once again have another 31-year-old athlete attempting to make this historic ascension, Marshawn Lynch. Except Lynch plays one of the most brutal positions in all of sports and retired after a season plagued with many career-worst statistics.  This creates a fragile situation in a backfield that is behind one of the most talented offensive lines in the NFL. A situation so fragile that it's expected outcome could disintegrate and another hype train could once again derail; leaving an opportunity for someone else to emerge as the lead fantasy asset in a must-own backfield. Can DeAndre Washington steal Marshawn Lynch's Skittles?
Remembering DeAndre Washington
The sleeper pick is a a term that has all but died in fantasy football circles, but if  DeAndre Washington emerges as a top 36 running back in 2017, a sleeper pick is just what he'll have been. Washington is currently being drafted outside the top 70 running backs (pick 18.06), and his teammate in the Oakland backfield, Jalen Richard, is being selected closely thereafter at pick 18.08.  Entering their sophomore seasons, both have become fantasy football afterthoughts, being slung onto rosters in-between the drafting of defenses, but the opportunity is ripe for one to emerge as an asset fantasy football drafters are going to wish they acquired.
When Latavius Murray missed time last season, DeAndre Washington saw a heavier workload than Jalen Richard; receiving seven more attempts throughout the two weeks Murray missed. In his rookie debut, Washington impressed from an efficiency standpoint. His ability to break runs of 15 yards or greater earned him a top-5 finish among NFL running backs with an 8.1-percent Breakaway Run Rate.  Washington had seven runs that contributed to this rate, but each of those runs didn't just go for over 15 yards — each went for over 20!  His ability to breakaway for huge runs in 2017 was truly historic.  Over the past 10 seasons, not a single rookie running back has been able to break away for runs of 20 yards or greater more often than Washington.
While he was breaking off huge runs at historic rates, DeAndre Washington was doing so while facing either stacked or base fronts on greater than 62-percent of his rushing attempts. Washington excelled rushing the ball in situations with seven or more defenders in the box, rushing for 6.3 yards per carry vs. stacked fronts and 5.6 yards per carry vs. base fronts, which were top-5 finishes in each category.
In addition to his impressive 2016 efficiency, DeAndre Washington has a college football profile that demonstrates his ability to succeed with an increased workload.  At Texas Tech, he had over 50-percent of his team's attempts during his senior season. while maintaining a 6.4 yards per carry average.  Through that he produced over 60-percent of his team's rushing yards and over 41-percent of his teams rushing touchdowns. Washington's 23.4-percent (37th-percentile) College Dominator Rating is deceiving because Texas Tech produced 7120 yards and scored 73 touchdowns his senior season. During that year, he was able to out-produce the next most productive player on his team, Jakeem Grant, by over 600 yards and 4 touchdowns. He also accounted for over 10-percent of his team's receptions (41). He actually showed ability to be useful in the passing attack early on, having over 30 receptions in each year outside of his freshman season (124 receptions total).
---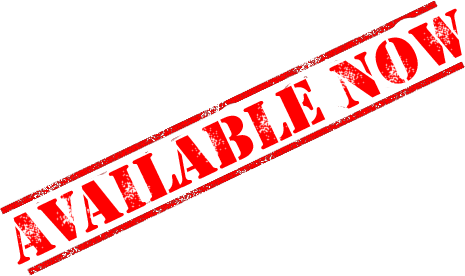 ---
Marshawn Lynch into the Great Unknown
When attempting to look forward to project future outcomes, it is important to base those projections on past results and situations that correlate heavily to the one that is being projected.  In the case of Marshawn Lynch making his historic return from retirement, there are very few past situations to draw from.  In order to find a 300-plus-carry running back who took a season away from the game, without suffering some form of catastrophic injury, we must flash back over a decade to Ricky Williams and his 2005 season.  When Williams, who retired after his age 26 season, returned to the field; he saw a dramatic reduction in his workload.  He went from averaging 22.7 rushing attempts per game. over his first five NFL seasons, to only seeing 14 per game in his returning season.  Over the next seven years, Williams failed to eclipse even his lowest rushing attempts total prior to his early retirement.
In his final season before retirement, Marshawn Lynch showed a drastic regression in performance.  Playing in only 7 games, Lynch failed to eclipse 100 yards on all but one occurrence and needed 27 carries to reach that mark.  He dropped to his lowest yards per attempt average throughout his career in Seattle and posted an abysmal -26.4 (No .76) Production Premium and 0.61 (No. 72) Fantasy Points Per Opportunity in 2015.
Marshawn Lynch will be returning for his age 31 season as the 35th ranked player all-time in career carries in the NFL.  The only returning players who even come close to that level of a career workload are Frank Gore, Adrian Peterson, and Matt Forte. All three of which played last season and each have a current average draft position in the eighth round or later. Meanwhile Lynch is being drafted as a mid-fourth round pick. The implied expectation is that he is going to see another workload of 300-plus touches; mimicking what he experienced in his four successful seasons with the Seattle Seahawks. However, a workload of that sort is highly improbable, as it would be 40 touches beyond even what Latavius Murray was on pace to average last season as the Raiders lead running back.
The Raiders coaching staff will also likely have in the forefront of their mind the catastrophic impact the loss of Derek Carr had on their playoff performance last season and look to limit Marshawn Lynch's workload as a means to keep him healthy for a playoff run. No one will know until week one of the NFL season just how Lynch will perform after taking a year away from the game, but his workload expectation is unrealistic based on past usage and situational corollaries.  The likelihood that Lynch will experience a career touch regression, coupled with the possibility that his middling 2015 performance wasn't a fluke, opens the door for another running back to emerge from the Oakland Raiders backfield.
Jalen Richard, Wildly Unathletic
Jalen Richard is a non-athlete. His college profile is not nearly as impressive as DeAndre Washington's. Richard is athletically inferior to Washington by every athleticism measure, including his below average 117.4 (39th percentile) Burst Score. The greatest athleticism indictment is Richard's 82.6 (0th percentile) SPARQ-x Score, which literally stands for Speed, Power, Agility, Reaction and Quickness. His SPARQ-x was so low it taught me a new word: Zeroth.
His college workload was, lets just say, minimal. In his senior season at Southern Mississippi he accounted for only 36-percent of his teams rushing attempts and 43-percent of his teams rushing yards. He never even hit the 200 carry mark during any of his college seasons.  The perception seems to be that Richard is the better passing-downs back, but he has an inferior college receiving profile reaching the 30 catch mark only once, in his senior season (hitting exactly 30), and amassed only 82 receptions during his entire collegiate career.
Could Elijah Hood?
As a Sophomore at North Carolina, Elijah Hood showed elite production as he amassed over 1500 yards from scrimmage on his way to 17 touchdowns.  However, during his Junior season he played in 11 of 13 games, missing two non-consecutive performances for undisclosed medical reasons.  The two games that he missed were both against teams who were ranked in the Top-25 at the time North Carolina faced them.  In the three games he did play against Top-25 competition, he failed to surpass the 100 scrimmage yards mark and never found the end zone.
With the exception of an impressive sophomore season, Hood looks like a below-average athlete. His 110.1 (10th percentile) Burst Score, 11.77 (11th percentile) Agility Score, and 96.2 (8th-percentile) SPARQ-x Score leave a lot more questions than answers when attempting to understand that sophomore season. His workout metrics seem to tell the story of a young athlete who unfortunately reached his peak in his college career and has been added to an NFL roster as a speculative add to see if he still has a glimmer of the shine he once showed.
Steal the Skittles, Taste the Rainbow
There are few, if any, more unstable backfield situations than the Oakland Raiders. They have put their faith in a situation that no one has ever seen before; a running back over the age of 30 coming back to the NFL after taking a year away from the game. Behind Marshawn Lynch a second-year fantasy football sleeper hides in plain sight. Don't let yourself fall victim to another hype train that could easily derail. Draft DeAndre Washington. Steal the Skittles. Taste the rainbow.