The last normal week of the NFL season is upon us with Week 17 looming in the distance. With no team having their playoff seed locked up yet, there is a full slate of meaningful football on Sunday rife with opportunities for hot takes. Who do the advanced stats and metrics point to this week? Let's get to it.
Le'Veon Bell Disappoints… Again…
Le'Veon Bell may wind up being a moderately popular play this week given his $5,800 price tag. He has all the hallmarks of a massive trap play, from his awful body of work to a horrid matchup. Pencil him in for less than 12 points again this week.
Bell has been awful this season by every efficiency measure imaginable:
We can go on but you get the point: Bell has been a below-average back since leaving Pittsburgh.
Speaking of, Bell faces his former team this week in a game that he's sure to receive some "revenge game narrative" hype for. Don't buy it. The Steelers have held running backs 3.57 points below their season-long average this year, and that has been due in large part to their passing defense. Pittsburgh's defense has allowed the 10th-fewest receiving yards (523) and the ninth-fewest receptions (67) to running backs.
Bell has been a colossal waste of money for the Jets, and Pittsburgh's defense plays in a way that will have no problem exposing that this week. Bonus points to anyone who cuts him in season-long leagues so their opponent in the championship game picks him up and starts him in a classic Fantasy Trojan Horse trap.
On the 16th Week, Samuel Rose Again
The Panthers have announced that Will Grier will start his first professional game this week. Kyle Allen is third in the NFL in sack rate (9.1-percent) and fifth in interception rate (3.3-percent). As long as Grier can refrain from single-handedly killing multiple Panthers drives per game, the offense as a whole will experience a boon.
That boon will manifest itself in a major turnaround for Curtis Samuel's fantasy output. It cannot be emphasized enough how bad Allen was at getting Samuel the ball. His 63.3-percent (No. 99) Catchable Target Rate, 4.3 (No. 97) Target Quality Rating (4.3), and 5.94 (No. 98) Target Accuracy all fall outside the top 90 receivers in the league.
Samuel leads all receivers in the disparity between his receiving yards and total target depth. He has left 783 Air Yards on the field this season. His 597 receiving yards account for just 43.3-percent of his Air Yards.  That mark is dead last among players with greater than 200 receiving yards (which is not a lot). No player with greater than 500 receiving yards is converting less than 54-percent of their Air Yards, except for Samuel.
No quarterback has done a receiver more dirty than Allen has done Samuel this year. Allen performed a Mafia-style hit on Samuel's fantasy value, but Grier has arrived to resurrect him for the final two weeks.
Samuel goes for 20 DraftKings points this week and is a great stacking option with Grier, because we have to play Grier at $4,300.
Courtland Sutton Rebounds for 20 Against Detroit
Courtland Sutton's wildly predictable breakout has come to fruition and will continue to roll on as he takes Detroit to task this week. Sutton has dominated the receiving work in Denver and he's maintained high levels of efficiency with the volume he's seeing. He is top-15 in nearly every market share statistic for wide receivers:
---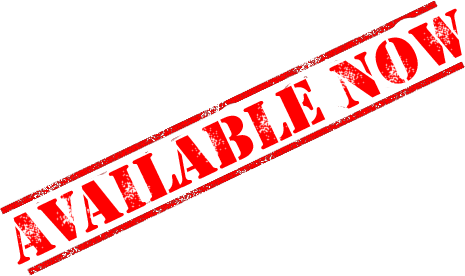 ---
All the while, he's maintained a 38.9-percent (No. 6) Production Premium, which factors out the awful quarterback play he's seen.
This week, Sutton faces a Detroit defense that's had more Air Yards thrown against them (301.3 per game) than all but one team at a higher depth of target (10.1) than any other team. Sutton just happens to be top-10 in the NFL with 24 deep targets.
No player is more acutely prepared to eviscerate his opponent this week than Sutton.