Week 9 has the worst main slate for DFS  this season. There are ten games and six have totals under 44 points. Are there even any hot takes that the advanced data and metrics can uncover this week? Let's find out.
Chris Godwin Outscores Mike Evans by Eight DraftKings Points
The dichotomy of Chris Godwin and Mike Evans is one for the ages. Evans has basked in the opulence of 1,068 (No. 1 among qualified wide receivers) yards of Total Target Distance and 67 (No. 8) targets. Godwin has seen 62 (No. 10) targets and has generated 729 (No. 15) yards of Total Target Distance.
However, Godwin has produced more Fantasy Points Per Game through his efficiency because he's a better receiver. Godwin's +44.9 Production Premium is fourth among receivers and his +47.8-percent Target Premium ranks seventh. Evans ranks 18th and 30th in those respective metrics. Godwin is also top-ten in Fantasy Points Per Route Run and Fantasy Points Per Target. He's ahead of Evans in both of those metrics as well.
This week, Evans, Godwin and the Bucs travel to Seattle to play in a game with the highest total of the slate at 51.5. Tampa Bay is a six-point road dog and they average 41.6 pass plays per game, No. 3 in the league. Being large underdogs, they should have no problem outpacing that season-average in pass attempts.
The more pass iterations this team runs, the more chances Godwin has to capitalize on his efficiency advantage over Evans. Let other people chase Evans' terrific performance from last week and roster the better player in Godwin.
Brandon Allen Leads Denver Past 20 Points
The Denver Broncos have been quarterbacked by Joe Flacco for eight games this season and have topped 20 points once. They average 15.6 points per game, good for 28th in the NFL. Their offensive woes can be placed on the brittle old shoulder of Flacco. He is now out for multiple weeks. Brandon Allen will replace him under center.
Denver being forced onto their backup passer can be viewed as a negative, but Flacco's stats say otherwise. He has too many awful metrics to list all of them, but a -31.5 (No. 33) Production Premium and 6.6 (No. 31) Accuracy Rating are among his worst.
Allen was an efficient college passer, averaging 9.3 (83rd-percentile) yards per attempt and putting up an 87.9 (94th-percentile) College QBR. He did this while playing for Arkansas and facing SEC defenses.
The takeaway from Denver's quarterback change should be to buy Allen at $4,100 on DraftKings, as well as his receiving options. Noah Fant, who led the team last week with eight targets, is only $3,000. The duo is a great cheap stack on a slate with little value elsewhere.
The Le'Veon Bell Bounceback Doesn't Happen Versus Miami
Sam Darnold's return was supposed to be what saved Le'Veon Bell's fantasy season, but he has put together three of his four worst performances this season since the sophomore passer returned from mono. Having a competent passer under center is always good for a running back, but it isn't all that matters. There are still red flags for Bell that Darnold can't fix:
Bell has not been able to rip off long plays or create more yards for himself, and that's likely a function of the Jets horrid offensive line. Bell has relied on a good line in years past to enable his patient running style. He has not been afforded that luxury this year.
---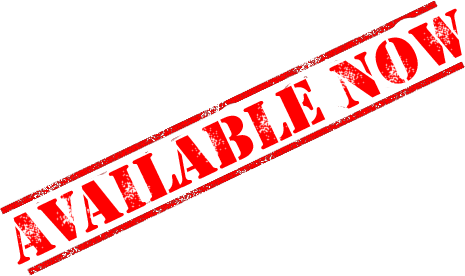 ---
Finally, Bell has disappeared from the passing game since Darnold's return. He has caught five passes in Darnold's three games back and has an 11-percent target share. In Bell's four games prior to Week 5, he owned a 27-percent target share.
The Jets haven't utilized Bell like they should, and his line can't support his running style. Simply because he draws a good matchup with Miami this week doesn't mean we should ignore all the red flags. He'll be under 20 DraftKings points once again.