Everyone loves sleepers. But often, the most obvious and likely producers are passed over for various reasons. With many players, it is simply because they go to small schools and do not get national exposure. Here, we'll attempt to identify three sleeper running backs who look the part of productive fantasy assets based on their advanced stats, metrics and analytics player profiles.
Chase Edmonds, Fordham
Chase Edmonds produced at Fordham from his very first game, which is exactly what we want to see. His early breakout puts him in line with the numerous successful young phenoms. In his freshman year, Edmonds earned a workhorse role and didn't disappoint. He had almost 300 carries and rewarded his team with 1,834 rushing yards (6.3 YPC) and 23 rushing touchdowns. His best season (and the indicator of his NFL ceiling) was his sophomore year, when Edmonds compiled 1,648 rushing yards and 20 touchdowns. The most important numbers from this season, though, were his 31 receptions for 383 yards and five touchdowns.
With such all around production, Edmonds looks like Dion Lewis, who is capable of dominating all running back touches in an offense while remaining efficient. The big similarities are their diminutive statures and plus agility. Both backs have Agility Scores above the 80th percentile. Both are shorter than 5-10 and weigh less than 200 pounds. Edmonds is even comparable to Lewis through the Player Profiler Best Comparable algorithm. However, Edmonds was more productive than Lewis in college, is two inches taller, 12 pounds heavier and is more athletic in every metric on his profile. Edmonds also checks off the college dominance box with a 34.1 (75th-percentile) College Dominator Rating. Invest in Fordham running back Chase Edmonds in the second round of your rookie draft, and get the bigger, more athletic Lewis.
Jarvion Franklin, Western Michigan
As a freshman, Jarvion Franklin rushed for more than 1,500 yards and 24 touchdowns en route to winning the MAC offensive player of the year award. Franklin also showed some receiving ability out of the backfield, catching 14 passes for 163 yards (11.6 YPR) that year. His best receiving year was his junior season, when Franklin caught 25 balls for 288 yards (11.5 YPR). He compares to James Conner on PlayerProfiler.com, which is a nice comp. This tree of comps has several successful, albeit short-lived, power backs in it (Jeremy Hill, Rashad Jennings). Franklin is bigger than Carlos Hyde, showed better receiving ability and was more dominant in college. 
Sporting a 104.0 (75th-percentile) Speed Score, 11.24 (63rd-percentile) Agility Score, and 32.3-percent (70th-percentile) College Dominator Rating, Franklin's college production and athletic testing at 239-pounds was incredibly impressive in the context of running back size.  Even Franklin's 7.4-percent (45th-percentile) College Target Share was impressive for a 239-pound back. Franklin is the quintessential late round dynasty sleeper and will provide phenomenal value at the end of rookie drafts. If he lands on a barren depth chart, green light to get excited. 
Phillip Lindsay, Colorado
Phillip Lindsay  is a tantalizing prospect. There is no reason to be scared away by his lack of size (5-7,  184 pounds). Lindsay absolutely dominated at the University of Colorado. He posted an exceptional 38.4-percent College Dominator Rating (85th-percentile). This shows that Lindsay is fit to play running back in the NFL, and that he must be incredibly difficult to tackle since he was so effective at such a small size. Then, at his pro day, he showed exactly why PAC 12 defenders couldn't tackle him. He blazed a 4.39 40-yard dash and recorded well above average explosiveness, with a burst score of 122.4 (72nd-percentile) His Pro Day 40 time must be adjusted since it is not precisely laser timed, but even with the .05-second adjustment, Lindsay still displays 92nd-percentile speed. 
---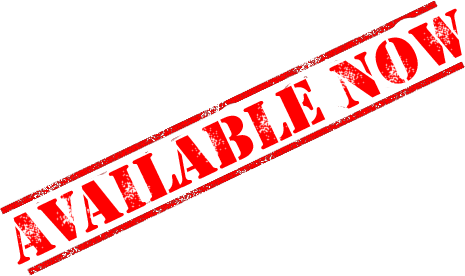 ---
The key to Lindsay's advanced stats and metrics profile is his 14.6-percent (92nd-percentile) College Target Share. Pass-catching ability is arguably the most important running back quality, and guarantees situational playing time at the minimum. When you pair exceptional pass-catching ability with speed and explosion, you get an extremely exciting satellite back. Lindsay looks a lot like Nyheim Hines, but with more explosiveness and far more prolific college production. Lindsay has the high floor and late round rookie ADP that creates superb value for him. Do not let your league mates acquire this elite satellite back. Draft him yourself in the 3rd or 4th round of a rookie draft and reap the benefits.