Height

5' 10"

Weight

222 lbs

BMI

31.9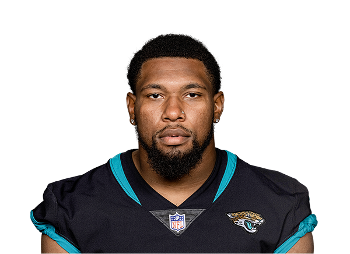 Draft Pick

5.11

2022

College

Ole Miss

Age

22.8
Workout Metrics
40-Yard Dash
Speed Score
Burst Score
Agility Score
Bench Press
High School Workouts
40-Time
Speed Score
Vertical Jump
20 Yard Shuttle
Scouting Grade
Snoop Conner Season Stats
Year

Year

Games Played

Games

Rush Attempts

Atts

Rush Yards

Rush Yds

Yards Per Carry

YPC

Receptions

Rec

Receiving Yards

Rec Yds

Total Touchdowns

TD

Fantasy Points Per Game

Fantasy Pts/Game

2022

8

12

42

3.5

0

0

1

1.3
College Dominator

College YPC

College Target Share

SPARQ-x
Snoop Conner Advanced Stats & Metrics
Snap Share

Opportunity Share

Weighted Opportunities

Team Run Plays Per Game

Team Run Plays/Gm

Carries

Targets

Red Zone Touches

6.9%

5.7%

7.2

(0.9 p/g)

26.1

(2.11 pace)

12

(1.5 p/g)

0

(0.0 p/g)

1

(1 gl)

#124

-

-

#16

#112

-

#111
Rushing Yards

Receiving Yards

Receptions

Total TDs

Fantasy Points Per Opportunity

Fantasy Pts/Opportunity

Fantasy Points Per Game

Expected Fantasy Points Per Game

Expected Fantasy Pts/Gm

42

(5.3 p/g)

0

(0.0 p/g)

0

(0.0 p/g)

1

(8.3% rate)

0.85

1.3

1.0

(+0.33 diff)

#112

-

-

#71

-

-

#122
Target Share

Routes Run

Route Participation

Route %

Yards Per Reception

Yards Per Route Run

Catch Rate

Catch Rate

Drops

0.0%

10

(1.3 p/g)

3.7%

0.0

(0.0 ypt)

0.00

0.0%

0

(0.0% rate)

-

#123

-

-

-

-

-
True Yards Per Carry

Yards Per Touch

Juke Rate

Evaded Tackles

Breakaway Run Rate

Breakaway Runs

Best Ball Points Added

3.5

(3.5 ypc)

3.5

41.7%

5

(0.6 p/g)

0.0%

0

(0.0 p/g)

0.0

(0.01 p/g)

-

-

-

#96

-

-

#104
Yards Created

Yards Created Per Touch

Yards Created/Touch

Production Premium

Expected Points Added (EPA)

Expected Pts Added

Dominator Rating

Game Script

Run Blocking Rating

19

(2.4 p/g)

1.58

-11.7

-3.1

3.5%

+0.50

48.8

#127

-

-

#83

-

#9

-
Average Defenders In The Box

Defenders In The Box

Stacked Front Carry Rate

Stacked Front Carry %

Base Front Carry Rate

Base Front Carry %

Light Front Carry Rate

Light Front Carry %

Shotgun Carry Rate

Shotgun Carry %

Under Center Carry Rate

Under Center Carry %

Stuffed Runs

6.8

33.3%

(2.0 ypc)

25.0%

(5.0 ypc)

41.7%

(3.8 ypc)

33.3%

(1.0 ypc)

66.7%

(1.0 ypc)

1

(8.3% rate)

-

-

-

-

-

-

#118
Week

Wk

Opponent

Opp

Snap Share

Snap Share

Carries

Carries

Routes

Routes

Targets

Targets

Receptions

Receptions

Total Yards

Total Yards

Total TDs

Total TDs

Fantasy Points

Fantasy Points

8

DEN

1.5%

0

0

0

0

0

0

0.0

(#74)

9

LV

1.5%

0

0

0

0

0

0

0.0

(#70)

12

BAL

14.8%

3

3

(7.3% rate)

0

0

11

0

1.1

(#75)

13

DET

7.1%

1

3

(8.3% rate)

0

0

6

0

0.6

(#68)

15

DAL

4.5%

1

2

(4.7% rate)

0

0

3

0

0.3

(#73)

16

NYJ

8.6%

2

1

(3.1% rate)

0

0

5

0

0.5

(#75)

17

HOU

16.7%

5

(1 rz)

1

(3.2% rate)

0

0

17

1

7.7

(#35)

18

TEN

0.0%

0

0

0

0

0

0

0.0

(#88)

20

KC

1.7%

0

0

0

0

0

0

0.0

(#20)
Value Over Stream: Valuation scheme calculates a player's fantasy pts/game over the average waiver wire replacement in standard fantasy league formats during either the current season (or previous year during the offseason) and adjusts for positional bust rates. VOS rank in parenthesis spans all positions, enabling player comparisons across QB's, RB's, WR's, and TE's.
Snoop Conner News & Analysis
Recent News
Jacksonville Jaguars running back Snoop Conner carried the ...
Player Popularity Index (PPI) ranks PlayerProfiler page views over the last 30 days. For example, the No. 1 PPI player page is the most frequently visited page in recent weeks.
Snoop Conner Injury History
Snoop Conner College Stats
Year

Year

Games

Games

Rush Attempts

Rush Atts

Rushing Yards

Rush Yrds

Total Touchdowns

TDs

Receptions

Rec

Receiving Yards

Rec Yrds

Target Share

Tgt Share

Age

Age

School

School

2019

11

(RB)

81

512

(5 tds)

5

6

(7 tgts)

60

2.1%

19

Ole Miss

2020

10

(RB)

93

421

(8 tds)

8

12

(13 tgts)

83

3.9%

20

Ole Miss

2021

13

(RB)

130

647

(13 tds)

13

14

(16 tgts)

82

3.7%

21

Ole Miss