Height

6' 3"

Weight

244 lbs

Arm Length

33 5/8"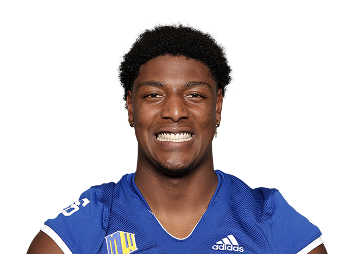 Draft Pick

Undrafted

2022

College

San Jose State

Age

25.6
Workout Metrics
40-Yard Dash
Speed Score
Burst Score
Agility Score
Catch Radius
Derrick Deese Bio
Derrick Deese Jr. is the son of former 49ers offensive lineman Derrick Deese and started his college career at juco level. Playing at Golden West College (community college) for one year, he posted 37 receptions for 658 yards and 8 touchdowns. He then transferred to San Jose State University and redshirted in 2018. The next two seasons he would put up modest numbers, pulling in 29 receptions and 419 yards. Read More
College Dominator

College YPR

Breakout Age

SPARQ-x
Derrick Deese Injury History
Derrick Deese College Stats
Year

Year

Games

Games

Receptions

Recs

Receiving Yards

Rec Yds

Target Share

Tgt Share

Catch Rate

Catch Rate

Receiving Touchdowns

Rec TDs

Special Teams Yards

Special Teams

Age

Age

School

School

2019

10

(TE)

19

(33 tgts)

179

(9.4 ypr)

6.6%

57.6%

2

0

-

San Jose State

2020

8

(TE)

20

(36 tgts)

240

(12.0 ypr)

12.5%

55.6%

5

-

-

San Jose State

2021

12

(TE)

47

(88 tgts)

730

(15.5 ypr)

21.9%

53.4%

4

0

-

San Jose State
Derrick Deese Athleticism
Who is Derrick Deese
In his 2021 season (2nd year as redshirt senior), he broke out with 50 or more yards in 6 of the 12 games he played. On the season, he caught 47 passes for 730 yards. Without testing at the Combine and having a 5th round draft projection, leave him on the waiver wire after your rookie draft.
Derrick Deese was a UDFA signed by the Detroit Lions following the 2022 NFL Draft. On the Lions, he won't get close to playing as long as Hockenson exists on this Earth. Even if he did manage to get close to the line of scrimmage, he's so unathletic that he'd get benched.