The biggest news to come out of training camp wasn't that Terrelle Pryor made a one-handed catch. It wasn't that Bill O'Brien said DeShaun Watson was the most impressive rookie quarterback he's coached, or that Mike Gillislee got the first goal line carry at Patriots camp. The biggest news was Ryan Tannehill's injury.
However, the second biggest news story to come out of the first week of training camp is that Will Fuller is expected to be out for 2-3 months with a broken collarbone.
Impact on Texans Offense as a Whole
The loss of Will Fuller and his tiny hands actually has a bigger impact than one might think. Fuller was able to stretch defenses with his 4.32 (99th-percentile) 40-Yard Dash speed. While he did have his issues with drops, Fuller was arguably the Texans most efficient receiver last year. In fact, he lead the team's receivers in Yards per Target and Target Premium (yes, even over DeAndre Hopkins). Without Fuller's ability to stretch the field, the outlook for the Texans offense as a whole, including likely week 1 starters Tom Savage and Lamar Miller, is dinged a bit.
However, this does leave some opportunity in the receiving game, as we know thanks to the Law of the Conservation of Targets. This speaks to the fact that when a receiving weapon leaves an offense, those targets have to go somewhere. Generally, these targets will go to players running a similar type of route tree as the previous receiver.
DeAndre Hopkins
This Fuller injury bumps up DeAndre Hopkins volume outlook for the first month or two of the season. Last year, in a very small sample size, Hopkins averaged 14 targets in the two games Will Fuller missed. Of course, this is a very small sample and no one is expecting Hopkins to receive 14 targets a game while Fuller is out. However, do note that Hopkins could see a decline in efficiency without Fuller stretching the field vertically opposite him.
DeAndre Hopkins' efficiency last year was a big issue and cause for why he so severely under-performed compared to his ADP. In the two games without Fuller, Hopkins only posted a combined 119 yards and 0 touchdowns, which was good for a pathetic 4.25 yards per target (Kevin White anyone?). Of course, efficiency is very random and this is a very small sample size. However, when looking towards the past, we can expect Hopkins to see an increase in volume while Fuller is out, although there is certainly an efficiency concern. With that said, don't forget that Hopkins was a shaky fantasy asset before the Fuller injury.
Wendall Williams
This Will Fuller injury presents a sizeable opportunity for Wendall Williams to seize a starting role. Williams is one of the most remarkable athletes in the NFL, and he demonstrated game breaking ability with a 30.5 Yards per Reception mark in college. His 24.0 Breakout Age can be explained by the fact that Williams is a converted basketball player who did not have the time to develop until later in his career. With an exciting athletic profile including the speed to run a vertical route tree, Williams arguably has higher upside than even Fuller himself.
Jaelen Strong
As excited as we should be about Wendall Williams, bear in mind that front offices make sub-optimal decisions all the time. Such a decision would be to start Jaelen Strong over Wendall Williams due to his third round draft capital. Strong has an exciting athletic profile, posting a 93rd-percentile SPARQ-x Score. However, Strong was not able to translate his athleticism to high-level production, even at the college level. He had only a 31.1-percent College Dominator Rating at Arizona State, failing to truly dominate the receiving production there. He also failed to flash big-play ability, posting a mediocre 14.2 (42nd-percentile) Yards per Reception. Nothing Strong has done at the NFL level thus far suggests that he has the ability to translate his athleticism to production.
Braxton Miller
The Texans could also opt to go with Braxton Miller as the starting receiver. With just a 4.50 40-Yard Dash time, Miller is not likely to emerge as a consistent deep threat, and is best suited to play in the slot with his impressive 10.72 (96th-percentile) Agility Score.
---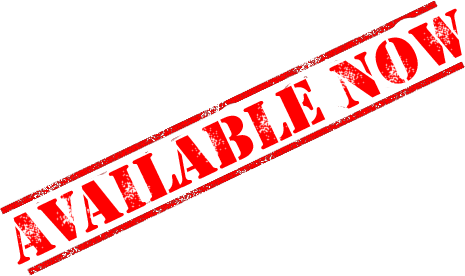 ---
Conclusion
Despite being notorious for drops, Fuller's absence early in the season actually does lower the upside of the Texans offense. Wendall Williams scary athletic profile and college big play ability makes him the best choice to replace him in the offense. However, due to coaching incompetence and an insistence on using draft capital as a talent evaluator, Jaelen Strong will likely be chosen instead, with Braxton Miller in the slot in 3 wide receiver sets. Hopkins will likely see a bump in volume until Fuller returns. While Williams remains a strong stash candidate in dynasty leagues, he would need to start over Jaelen Strong to be on the radar in redraft leagues.