Those trying to predict the career path and production of J.K. Dobbins should look no further than his division rival Nick Chubb. While Chubb is considered an established and safe RB1 among the fantasy community, Dobbins has come off an impressive rookie season that has us drooling over his potential. The advanced stats and metrics show obvious parallels between both players that have been right in front of our eyes. Let's dive into them.
Body Type
If Nick Chubb and J.K. Dobbins switched jerseys for a game, casual football fans would not bat an eye. Dobbins has a slighter frame at 5-10 and 209-pounds, compared to the larger Chubb who is 5-11 and clocks in at 227-pounds. Both running backs are built compact, which gives them their natural power but does not take away from their blazing speed. Dobbins exemplified his speed with a 114.6 (96th-percentile among qualified running backs) Speed Score versus Chubb's 108.8 (90th-percentile) Speed Score. Chubb showed off his strength with 29 (96th-percentile) bench press reps compared to 23 (75th-percentile) reps for Dobbins. These traits are confirmed by their impressive 98th-percentile SPARQ-x scores.

Draft Stock/College Career
Both J.K. Dobbins and Nick Chubb were selected with high draft capital. Dobbins was selection No. 23 in the second round of the 2020 NFL Draft, while Chubb was selected at No. 3 in the second round in 2018. These are significant investments for running backs. Both players were taken high for a reason, and that's not to stay off the field. These draft investments were backed up by college production. Each player had above average College Dominator Ratings; Dobbins at 28.4-percent (62nd-percentile) and Chubb at 31.7-percent (73rd-percentile).
Chubb posted over 200 carries in each year that he was healthy at Georgia. Dobbins missed that feat by "only" taking 194 carries in 2017, but more than made up for it with 301 totes in 2019. Each back blasted through the 1,000 rushing yard mark in each season besides Chubb's injury-shortened sophomore year. And each scored a minimum of eight touchdowns in every season. I'd be remised to not mention Dobbins' video game-level 2019 junior year where he put up 2,003 rushing yards and 23 total touchdowns. While Chubb's college career was impressive, he never had a season like that. The only knock on each player was their involvement in the passing game. Neither totaled a season with over 31 targets, Chubb never seeing more than 21 looks. Needless to say, they were dominant runners in college.
Play Style
I said earlier that J.K. Dobbins and Nick Chubb were built compact for power but still had serious speed. These builds allow them to be among the most elusive running backs in the NFL.
Both backs set themselves apart from the rest of the pack by each ranking top 5 in advanced elusiveness statistics such as True Yards Per Carry, Yards Per Touch, Breakaway Run Rate, Juke Rate, Expected Points Added, and Yards Created Per Touch. In plain English, these dudes make defenders miss and can take it to the house. Unfortunately, the lack of receiving involvement has followed them from college into the NFL, at least thus far. Dobbins ran 191 (No. 30) pass routes last year compared to Chubb running 148 (No. 41) pass routes. These numbers are low considering their involvement in the running game and overall effectiveness.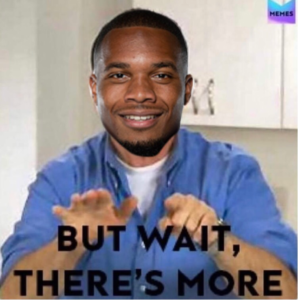 Let's Get Scary
Telling you that J.K. Dobbins is Nick Chubb is a bold enough claim, but let's get scary for a second. Let's say that last year's No. 1-ranked Game Script stays at an elite level for Dobbins. There's no reason to think that the Ravens will not be a winning team with a strong commitment to the run game again this upcoming season. Let's say that he usurps more opportunity. It's safe to say that we can expect a larger workload because he was eased into the NFL last season with a 48.5-percent (No. 32) Snap Share and a 38.9-percent (No. 44) Opportunity Share. Is it truly out of the realm to see him in the top 10 in both of those measures next year?
Is JK Dobbins the next bell-cow in the NFL? ?

?Breakaway Run Rate (1st)
⚫️Juke Rate (5th)
?Team Run Plays Per Game (1st)
⚫️Yards Per Touch (3rd) pic.twitter.com/Udc8v6QOP9

— RotoUnderworld (@rotounderworld) February 8, 2021
Let's say that Dobbins improves in the receiving game; a big hypothetical to be fair. He has already proven that he is among the most effective runners in football. The Ravens have every incentive to see if that can translate in the receiving game. Now tell me, if he evolves his game in each of these categories, wouldn't he be a better fantasy running back than Chubb?
Get ready, because here comes the true breakout of J.K Dobbins.