You don't have to scrounge too hard to find fantasy analysts and team owners that mention Lamar Miller and fake bell cow in the same sentence. The Texans running back has now spent five seasons in the NFL trying to carve out an every down back role, and is on the verge of having what bit of a role he had with the Texans taken away from him thanks to their selection of D'Onta Foreman in the third round with the 89th overall pick.
Why is Lamar Miller considered a fake bell cow? He's averaged 4.4 yards per carry over his NFL career, has two 1,000-plus yard seasons to his name, and has the speed an agility one should possess when called upon to frequently carry the load: 4.40 40-yard dash (96th-percentile), 116.3 Speed Score (97th-percentile), and 11.02 Agility Score (85th-percentile).
As a matter of fact, one could make a perfectly sound argument that Lamar Miller has been, "good enough" as a running back. Which is actually correct. That being said, the reason that statement is correct is the exact same reason why Miller being a fake bell cow is true. Lamar Miller is a fake bell cow because he gets the majority of the team's carries, while also falling well below the median in situational running efficiency.
One stat that is featured on PlayerProfiler.com is a stat which covers a running back's yards per carry against light front defenses, base front defenses and stacked front defenses. Against light front defenses in 2016, Lamar Miller averaged 4.5 YPC against light front defenses (no. 45) and 4.1 YPC against base front defenses (no. 28).
Basic football stats and watered down analysis would say that over 4.0 YPC on any type of carry is productive. Advanced stats and metrics featured on PlayerProfiler.com however, suggest that Lamar Miller's carries against light and base front defenses are a sham, and that those who believe in him as a bell cow do so because of their proclivity to consume watered down stats, thus falling victim to the Lamar Miller masquerade.
Not D'Onta Foreman.
D'Onta Foreman isn't buying what Lamar Miller is about. He's not going to the Lamar Miller masquerade, because D'Onta Foreman himself is more of a bell cow than Miller, and will simultaneously show Lamar Miller fans how easily their hero can fall. Now, I'm not even sure that D'Onta Foreman will be a bell cow in the NFL, but I am certain that he will show everybody that Lamar Miller is not.
---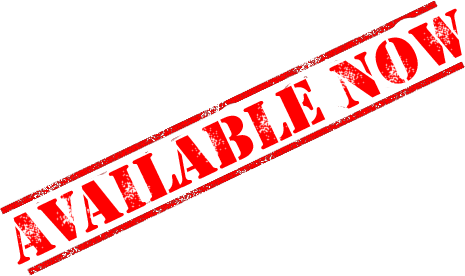 ---
The first thing anybody will notice about D'onta Foreman is his size. Standing at 6-foot tall, and 233-pounds with a 31.6 BMI (81st-percentile), Foreman has the body to take heavy work loads, and run through those opposing defenders that act as a brick wall to Lamar Miller's 5-foot-11, 218-pound frame (30.4 BMI, 54th-percentile).
Foreman finished out his career at Texas with a 36.5-percent College Dominator Rating (79th-percentile) and 6.3 College YPC (77th-percentile), making him no stranger to the spotlight and offenses relying on him to move the chains. With a 4.50 40-yard dash time (75th-percentile) and 113.6 Speed Score (94th-percentile), D'Onta Foreman is a tough make to bring down, as Lamar Miller will find out when he fails to hold the starting running back job for Houston this season.
The Texans ranked no. 13 in the league last season on PlayerProfiler.com in run blocking efficiency with a 100.9 run block score. They will likely be starting a rookie quarterback in DeShaun Watson, and will need to rely on the running game to hold leads late in the fourth quarter. D'Onta Foreman can be that guy, and Lamar Miller should not be.
In the end, D'Onta Foreman will be attending the Lamar Miller Masquerade. Foreman is going to the Lamar Miller Masquerade to rip off his mask and put him on display for all to see. D'Onta Foreman is the fake bell cow exposer.