When the 49ers selected WR Trent Taylor in the 5th round of the 2017 NFL draft out of Louisiana Tech, it was a head scratcher.  The 49ers needed a big bodied wide receiver to help in the red zone and instead, they drafted a short, small, nonathletic slot guy when bigger, more athletic wide receivers like Robert Davis and Krishawn Hogan were still on the board. Due to his lack of eye-popping advanced stats and metrics, Taylor was easy to overlook, even in the later rounds of dynasty rookie drafts. However, Trent Taylor has been overlooked his whole life and this situation appears to be no different based on the advanced stats, metrics, and analytics.
Unless you are a RotoUnderworld Podcast listener, a quick glance at Trent Taylor's profile might elicit no more than a shrug of the shoulders. There just isn't much to get excited about at first glance. As a fantasy owner looking to maximize roster space value, it may be difficult to get excited about a guy with a 4.63 40 yard dash (20th-percentile), 73.4 Speed Score (3rd-percentile), 114.6 Burst Score (18th-percentile) and a 9.72 Catch Radius (12th-percentile).  No one would blame you for overlooking him and moving on to someone who is clearly more athletic and/or more productive. However, we've seen a wide receiver with a nearly identical profile attain sustained success in the not-too-distant past.
Over a seven-year span, this receiver averaged nearly 150 targets, 110 receptions, 1,200 yards, 11 yards per reception and seven TDs. That was good for an average of 265 PPR points per year and an average positional ranking of WR10 overall. This player was able to put up consistent WR1 numbers for the better part of a decade and his name was Wes Welker. Welker was also overlooked early in his career, in part due to his lack of a true position (he played both WR and RB in college) and similar size/athleticism concerns to Trent Taylor. But the similarities between the two don't stop there, starting with their respective college production:
Both steadily increased their stats every year in college before ultimately posting consecutive 1,000-plus yard seasons, as well as their best TD totals in their senior years. Coincidentally, they also both had a Breakout Age of 20.4.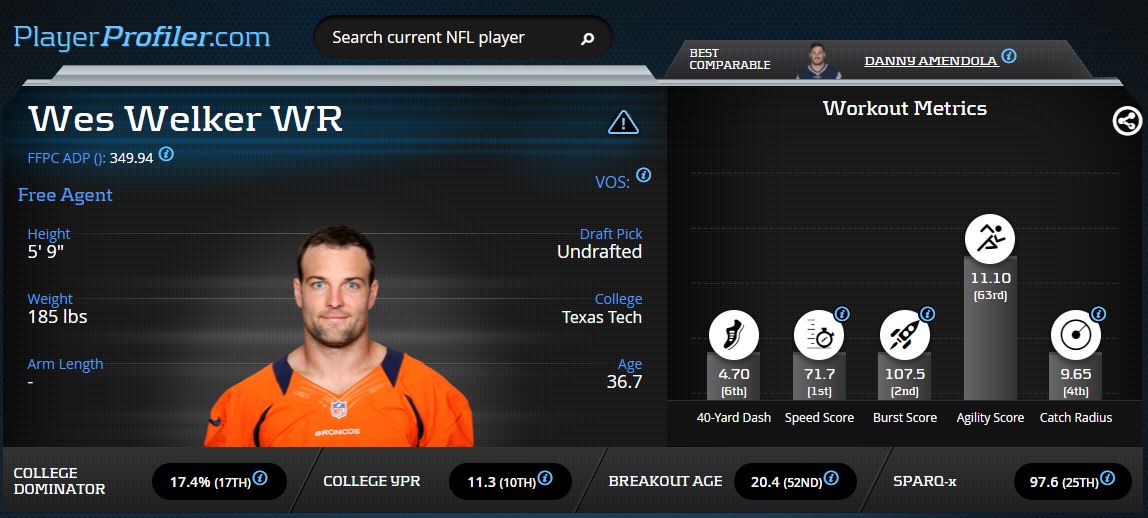 Wes Welker Advanced Stats & Metrics Profile
Physically, both receivers are below 5-10 and weigh between 180-185 pounds. They both rank among the worst athletes when it comes to their 40 yard dashes, Speed Scores, Burst Scores and Catch Radii. However they both excelled in the same metric: Agility Score. Wes Welker's 11.1 (63rd-percentile) score is what we know allowed him to succeed in the NFL. He wasn't the biggest, fastest or strongest wide receiver on the field, but he was agile, which helped him run very clean routes and accumulate yards after the catch.
Taylor and Welker may have had similar college careers and workout metrics, but their rookie seasons are when things start to deviate a bit. Welker didn't see 50 targets until year two at age 24. He followed that up with 100 targets in his third year before breaking out to the tune of 145 targets and more than 1,100 yards in his fourth season, kicking off a seven-year run of PPR dominance.
---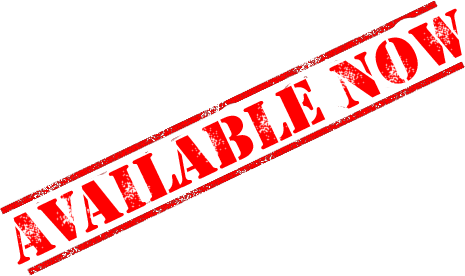 ---
Trent Taylor, in contrast, notched 60 targets as a rookie. If he continues to exceed Wes Welker's production (as he has since college), there's no reason Trent Taylor can't log 100-120 targets next season for 800-900 yards and 4-5 TDs. Recall that Wes Welker enjoyed the added benefit of playing in a high-octane offense in New England led by future Hall of Fame quarterback Tom Brady, who is known for his quick release, accuracy and winning ways. Yet those are also the same traits that have been used to describe San Francisco's new quarterback Jimmy Garappolo, who was Brady's understudy in New England for nearly four years. Jimmy is accurate, he has a very quick release, is also in a high-octane offense and led San Francisco to a 5-0 finish to their season after being traded by New England.
Trent Taylor is ostensibly a better version of Wes Welker. He was more productive in college (34.1-percent vs 17.4-percent College Dominator Rating), is more agile and athletically gifted, is tied to a great young QB right out of the gate and was able to produce solid numbers in his rookie season. Currently, the WR depth chart in San Francisco appears ripe for ascendance. Pierre Garcon will be 32 next season and coming off a season-ending neck injury. Speedster Marquise Goodwin also saw a mini-breakout in 2016, but isn't much of a red zone threat. San Francisco lacks a true No. 1 WR to compete with Taylor for targets. Assuming Taylor continues to improve and mirror Wes Welker's career arc, next year could be the start of a very long and fruitful career as a top PPR wide receiver. With "rookie fever" beginning to ramp up, Taylor can be had for a mid-2nd round rookie pick or less in most dynasty leagues at the moment. Log in to your league right now and send out a trade offer for Trent Taylor. By this time next year you'll be glad you did.