It's never a good look when a player is traded days before the start of the regular season. But when some of these recent trades involve long-time favorites of the Underworld, optimistic speculation has no choice but to run rampant. Sammie Coates, Phillip Dorsett and Derek Carrier are all entering more favorable situations. Even still, it's not rational to jump straight to best-case scenario as it relates to their 2017 fantasy prospects. They all have warts that were significant enough to warrant them being traded in the first place. Whether it be injuries, inconsistency or both.
At the same time, there are reasons why specific teams went out of their way to trade for these players. Which should give us hope that they can be fantasy-useful this season. It makes more sense to stash these guys in dynasty leagues than in redraft. But they should certainly be on your redraft radars.
Sammie Coates to the Browns
Sammie Coates has always been a player with tantalizing upside dating back to his days at Auburn. In asking last offseason whether he was Martavis Bryant 2.0, we discovered that he falls into an interesting Torrey Smith-like archetype. That of an inconsistent deep threat capable of big plays and WR1 boom weeks, but whose efficiency wanes significantly when granted high volume. He displayed his boom week propensity against the Jets in Week 5 last year when he recorded 31.9 fantasy points. He fractured his finger in that game and played through it for the rest of the season, only managing two catches for 14 yards the rest of the way. Which explains why his -7.2 (No. 75) Production Premium and -12.4-percent (No. 82) Target Premium were so bad.
Sammie Coates will benefit from the presence of 2016 first round pick Corey Coleman and the super-efficient Kenny Britt. Mainly because he won't need to see a ton of volume to be effective with those players in the fold. He also offers much more in the way of explosive upside as Cleveland's third receiver than Ricardo Louis, Rashard Higgins or Rasheed Bailey. He can be used in the slot with his nice 11.04 (69th-percentile) Agility Score. Better yet, he can deployed as a stretch-X, with Britt manning the flanker role and queen-chess-piece Coleman taking advantage of advantageous match-ups in the slot. With Coates having the highest college YPR and highest SPARQ-x score of the group, while also leading the league with a 19.4 (No. 1) target distance in 2016, that would be an ideal WR configuration for this group. Now we just need DeShone Kizer to be good.
Phillip Dorsett to the Patriots
In a classic example of how good teams stay good, the Patriots acquired another receiver with first round draft capital while only giving up their third-string QB. Phillip Dorsett never made much sense as a fit for the Colts, as he and T.Y. Hilton had redundant skill sets. But he still hasn't done enough to make people think he won't be anything more than a first round bust. He's begun his career with two straight inefficient seasons. But it's encouraging that his efficiency metrics all marginally improved from 2015 to 2016. You can also point to last year's 100-percent Contested Catch Rate on five targets as a sign for general optimism.
Though he has untapped upside, Phillip Dorsett is likely a player whose presence will do more for those around him. Namely Chris Hogan if the Patriots shift him to the slot for plays where they're looking to get the deep speed of Dorsett and Brandin Cooks on the field at the same time. Dorsett also still has Malcolm Mitchell to contend with for passing game looks. But he certainly offers more explosion and upside on a per-snap basis than oft-injured Danny Amendola. Either way, time will tell whether the Patriots have found the next Brian Tyms.
---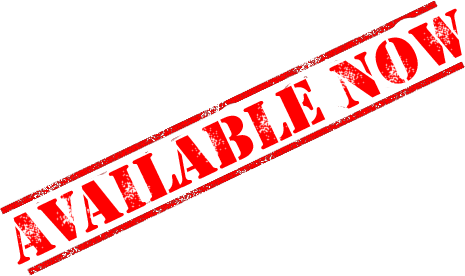 ---
Derek Carrier to the Rams
Of all the players in this piece, Derek Carrier will be the most unfamiliar to the average fantasy gamer. Being an undrafted free agent journeyman out of Division III Beloit College will do that to you. Regardless, the circumstances surrounding his acquisition remain the most intriguing of this bunch. Buried behind four other tight ends on Washington's depth chart, he was certain to be included among the team's final cuts. But Rams coach Sean McVay, who was Carrier's offensive coordinator for the past two seasons (and a TE coach before that), wanted to make sure he was the one who ended up with this athletic marvel.
More important than the coaching narrative surrounding him is that Derek Carrier is the only tight end on the current Rams roster to have previously recorded a game with a 100-percent Snap Share at the NFL level. And that matters. Especially when your former offensive coordinator, whose new team's TE situation is far from certain, trades for you before you have the chance to be subject to waivers. Carrier could be a great fit for this new-look, non-prehistoric Rams offense. He's a converted wide receiver who accounted for 65-percent of his team's receiving yards and touchdowns in his final collegiate season. He was an effective starter from day one, as evidenced by his 18.1 (99th-percentile) Breakout Age. And even though he has a 120.6 (84th-percentile) SPARQ-x Score, you can argue that he overperformed his athleticism in college. A true sign of a player who is hash tag good at football.