Rewind the clock to the year 2016 where the St. Louis Rams are having a dismal season. Rookie sensation from 2015, Todd Gurley is having a shockingly unproductive fantasy season. Despite having an 84-percent Opportunity Share (No. 2), he posted a poor -24.2 Production Premium (No. 74) and a mediocre 3.2 yards per carry (No. 75). Gurley was neither a victim of off the field issues nor a decline in talent, but a weak offensive line unit. The 2016 Rams' offensive line sat towards the bottom end of the league with an 82.3 Offensive Line Productivity (No. 24). Fast forward your clock to 2017. The Rams acquire Andrew Whitworth and fortify the rest of their offensive line, skyrocketing their Run Blocking Efficiency to the best in the NFL. Todd Gurley proceeds to boast a +25.8 Production Premium (No. 11) and 4.7 yards per carry (No. 10). Coincidence? Here are the running backs with enticing advanced stats, metrics, and analytics player profiles who are set up for success running behind massively improved offensive lines (literally).
Rashaad Penny, Seattle Seahawks
Last season, the Seattle Seahawks' offensive line ranked dead last in the NFL in run blocking efficiently. As a result, the Seahawks were unable to jumpstart a strong running game as they had done in years prior with Marshawn Lynch in the backfield. However, this offseason the Seahawks have made it a priority to bolster their offensive line. Seattle acquired D.J. Fluker from the New York Giants, the No. 36 ranked run blocker in the NFL  last season, according to Pro Football Focus. In addition, Seattle drafted promising tackle prospect Jamarco Jones out of Ohio State. With these new acquisitions, Seattle's run blocking efficiency is about to take a huge leap.
Given the Seahawks improved offensive line, the stage is set for Rashaad Penny to have an immediate impact when the regular season begins. Penny possesses extremely impressive intangibles such as a 111.2 Speed Score (92nd-percentile) and a 4.46 40-yard dash time (88th-percentile). Furthermore, Penny has proven his aptitude for shouldering a heavy workload. At San Diego State, Rashaad Penny carried his team's offense with a 50.1-percent College Dominator Rating (98th-percentile) and a 10.3-percent College Target Share (73rd-percentile).
Rashaad Penny has got all the makings of a breakout fantasy running back. He does not have any inspiring options to compete with in Seattle's backfield, he has the talent to succeed at the highest level, and his offensive line will grant him favorable running lanes all year. Do not make the mistake of letting your competitors snatch Penny in the later rounds of the draft.
David Johnson, Arizona Cardinals
Last season, David Johnson's fantasy owners were dumbfounded as they saw their first round draft pick injured in week 1. After having a monstrous 2016 fantasy campaign in which he grossed 25.6 Fantasy Points Per Game (No. 2), 20 touchdowns (No. 1), and an 80-percent Opportunity Share (No. 3), 2017 was a flop. While the Arizona Cardinals trended downward last season, and rivals Los Angeles & San Francisco appear to be the favorites in the division, David Johnson is headed towards a monumental fantasy season.
---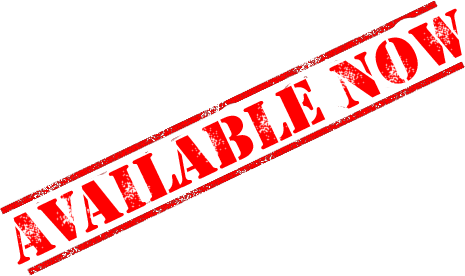 ---
The Arizona cardinals recently reinforced their offensive line by acquiring Justin Pugh and drafting promising center prospect: Mason Cole out of Michigan. When David Johnson's fantasy production erupted in 2016, the Cardinals' offensive line recorded a strong Block Efficiency of 122.2 (No. 7). This year, the Cardinals' offensive line is refreshed and anchored by veterans such as the aforementioned Justin Pugh, Mike Iupati, and D.J. Humphries.
David Johnson is about to replicate what Todd Gurley did in 2017: ride the wave of an augmented offensive line to an electrifying fantasy season. Draft Johnson high this season, and you've got a stalwart of your fantasy lineup all year long.
Saquon Barkley, New York Giants
Saquon Barkley has the potential to break Eric Dickerson's rookie rushing records this season barring injury. He arrives in New York with the perfect conditions to have immediate success at the next level. Most importantly, Barkley is one of the most talented running backs to ever enter the NFL. With a Speed Score of 124.3 (99th-percentile), a 134.7 Burst Score, and a bench press in the 96th percentile, Barkley has the perfect combination of strength and explosiveness. Saquon Barkley's best comparable player is David Johnson, an indication of his fantasy upside.
Even the most Herculean of running backs need a robust offensive line as a complement. The New York Giants acquired former Patriot: Nate Solder, a pillar of New England's perpetuated rushing success for years. Furthering their prioritization of adding to their offensive line, New York acquired Patrick Omameh formerly of Jacksonville. The Giants also drafted Will Hernandez out of UTEP, a 330 pound guard who's best comparable player is Jason Peters.
With the talent of the best running back prospect in NFL history, and a well-balanced offensive line at his disposal, Barkley is primed to be one of the top fantasy producers in the league.