Davante Adams is often drafted at the end of the second round with an average draft position of 22.0 in traditional seasonal league formats. In dynasty league startups, Adams is often selected even higher, as early as the first round. Dynasty owners everywhere seem to be frantically trying to obtain Adams, widely seen as a 25.5 years old ascending talent with back-to-back WR1 seasons. Adams was drafted in the second round out of Fresno State from the highly-regarded 2014 wide receiver class. At Fresno State, he finished with a 40.7-percent (82nd-percentile) Dominator Rating in a high powered offense led by Derek Carr. In 26 games with the Bulldogs he scored 38 touchdowns and amassed more than 3,000 receiving yards.
Most owners look at Adams NFL progression and are drawn to another high touchdown rate. On the surface, the data suggests that Adams has already begun his ascension toward a long career of WR1 fantasy finishes with 10 and 12 touchdowns in 2016 and 2017, respectively. Now that Jordy Nelson has been put out to pasture in Oakland, the assumption is that many of Nelson's red zone and end zone targets will be tacked onto Adams' numbers. He is primed, the narrative goes, for multiple top-12 seasons over the next five to seven years, playing with arguably the top quarterback in the game, Aaron Rodgers. However, upon a closer look at Adams' advanced stats, metrics and analytics player profile, you will find that his value may very well have already peaked, and it is time to sell, not buy, in dynasty leagues.
QB Rapport
Davante Adams played five full regular season games with Aaron Rodgers in 2017, all 16 in 2016 and 12 in 2015. In those 37 games, guess how many times Adams caught more than three balls in a game?
Eighteen.
In more than half of his games with Rodgers, Adams has pulled in three or fewer receptions. That does not sound like the profile of an elite PPR wide receiver to be scooping up in dynasty leagues. The metrics instead suggest an overvalued asset that should be sold while the public still has their Jordy-less Packers goggles on. Even Jordy Nelson took until his fourth season to surpass 1,000 yards, according to research done by totalpackers.com on the Aaron Rodgers "trust factor." In Nelson's four seasons where he he finished as a WR1 in fantasy (11′,13′,14′,16′) he averaged over 15 yards per catch in each of them, including an incredible 18.6 in the 15-1 season of 2011. Of these four seasons, 2013 was the only one where Nelson didnt have thirteen or more touchdowns.
Adams career high thus far in yards per catch is 13.3 in 2016. For his career so far, he has averaged 11.6 yards per reception. Jordy Nelson made his fantasy value in making consistent Splash Plays to compliment heavy volume, having recorded a longest reception of 50+ yards in every season he played since 2009 (including 5 seasons with a catch over 70 yards). Davante Adams has two career catches over 50 yards (55 in 2017 and 66 in 2016). Even if Adams and Rodgers start watching romantic comedies together or Adams joins him on pit row to cheer on Danica, that wont make Adams the fantasy contributor that Jordy was as the No. 1 in Green Bay.
Inefficiency
How inefficient has Davante Adams been through four seasons in Green Bay? His 7.08 yards per target is less than Jarvis Landry's 7.12 yards per target over the same period. Let that sink in.
Beyond advanced rate stats, raw drops also look bad, but because of a strong negativity bias around drops, the statistic is often over-emphasized. Yet, the ability to convert targets into receptions matters nonetheless, and Davante Adams has been a prolific pass dropper since entering the league. In 2016, Adams tied for fifth in the league among wide receivers with eight drops on 7.6 targets per game. Of the nine players with eight or more drops, only one of them did it on fewer targets: Seth Roberts. For perspective, the other seven players were T.Y. Hilton, DeAndre Hopkins, Julian Edelman, Michael Crabtree, Demaryius Thomas, Odell Beckham, and Allen Robinson, all clear-cut target hogs averaging more than nine targets per game. In 2017, Adams matched his drop total from the year prior with eight, which was bad enough to still tie for 10th among wide receivers. Adams' 72.9-percent Catchable Target Rate ranked No. 41 among qualified wide receivers in 2017, so one may tend to think that the errant passes by Brett Hundley were to blame. As it turns out, Adams dropped the ball an equal amount of times for both quarterbacks last year: four each. The important thing to remember here is that Hundley started or played the majority in eight of Adams' fourteen games, and Rodgers six. Adams drop rate was higher when the balls were thrown better.
Adams had a lot of difficulty initially gaining Rodgers' trust on a consistent basis. If one can look at the touchdowns and forecast them to remain constant or increase, one can look at the drops and assume the same. There is a lot of new, young talent in the wide receiver room just waiting for an opportunity to gain the trust Adams has had trouble holding onto with Rodgers. Just two seasons ago, in Adams last attempt to be the team's No. 1 receiver, Adams inefficiency was memorialized by none other than ProFootballTalk, which highlighted several anecdotal reasons that Adams' drops, in particular, could have negative consequences.
Health
Davante Adams swears there are no lingering effects from his two 2017 concussions. The Packers doubled down on that sentiment by signing him to an extension this offseason and cutting Jordy Nelson. This seems to be soothing many owners and buyers in the dynasty market, as if those two news stories have erased the three concussions that Adams has now had in his four-year NFL career.
---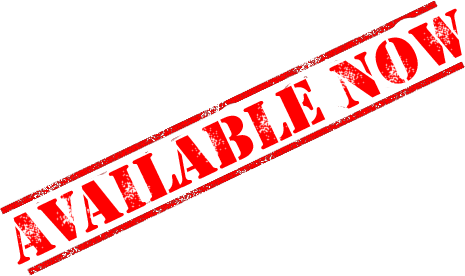 ---
After the first two concussions of his career, Adams returned to the field the following week, one on a short week and the other after an extended week following a Thursday game. According to a scienceline.org article on concussions, some doctors estimate that a person could be as much as three times more susceptible to another concussion soon after having already suffered one. A 2017 study by the Charlotte Observer shows that wide receivers are among the most concussed positions in the league. We're obviously not privy to Adams' medical records, but the volume and frequency of his concussions should at least cause some real concern for dynasty owners.
Conclusion
Davante Adams has often times been very successful, but more than half the time he has not put up WR2 numbers, let alone WR1. He has proven to Aaron Rodgers in the past that he cannot always be trusted to catch the ball, as seen by his drop rate with each quarterback in 2017. That trust cannot be built upon if he is all but disappearing 50-percent of the time, nor if he is missing games or potentially shortening his career via additional concussions.
Sell Adams as a very highly regarded asset now before his value decreases from further injuries or underperformance, and be the savant that told your league mates his value won't live up to their expectations in the years to come.