.The tight end position is a tricky one in fantasy football. They don't get nearly as many passing game looks and are way more volatile than running backs or wide receivers. Grabbing Travis Kelce or George Kittle comes with a major weekly positional advantage, but also comes with a steep opportunity cost. Unless one of these few elite options can be had, it helps to keep an eye on a couple of sleepers. Here are three players going in the later rounds for those who can't or won't pay up for the studs. Their upside, combined with their advanced stats and metrics, is enough to justify waiting on the position to focus on backs and receivers in the earlier rounds.
Jordan Reed, Washington
Jordan Reed has gone from being picked right after Rob Gronkowski to falling outside the top 150 picks. Go ahead and jump to the medical history report on his player page and it's easy to see why. While this can and does scare off many, it should be looked at as an incredible buying opportunity.
He only played in 13 games, but Reed was the go to receiver when on the field last season. His 16.7-percent Hog Rate was number two across all qualifying tight ends and behind only Eric Ebron. This is no fluke either, as he's now recorded top four marks in three straight years. Although trapped in an anemic Washington offense, his value as a featured weapon that late in a draft is undeniable. Especially at the tight end position. Expect plenty of negative game scripts, which will translate to more passing opportunity. 
Reed's general inefficiency can be explained by the fact that he was misused by Jay Gruden last season. According to Warren Sharp in his 2019 Football Preview, Washington ran 71 red zone plays through the first ten weeks and only targeted Reed once. Although he seems like a prime candidate for positive regression in touchdowns, it won't happen if he doesn't get the looks. While there's no real precedent for internal hire Kevin O'Connell's play call, improving on Reed's three red zone catches is top priority. 
Dwayne Haskins is a smart player. He displayed this by recording an 86.3 (92nd-percentile) College QBR at Ohio State to go along with his impressive live film breakdown on ESPN's Get Up!. He should take the starting job by week 1 over journeyman Case Keenum, but both are an upgrade over last year's options. Playing his first pro season behind a suspect offensive line, Haskins should lean to Reed early and often for production.
Tight ends that are the main focal point of a team's passing offense are hard to come by. That is who Reed is right now, and nobody talks about it. Health is his big issue since he has never finished a full 16-game season. History shows that durability is a big risk for drafting Reed. That said, his upside has been ignored to this point.  He is at camp healthy for the first time in his career, and looking explosive again. He should end up being the only draftable player from D.C. this season. With an upgraded and hopefully more consistent option at passer in 2018, taking Reed in the 14th round of redraft leagues is cheating.  
Austin Hooper, Atlanta Falcons
Continuous progression, a dirt cheap ADP and a high volume passing attack. There is so much to like here with Austin Hooper, who has improved each season in his three year career. Last year marked his biggest jump in production where he saw 23 more targets, 22 more receptions, 134 more yards and a career best 80-percent (No. 1) Catch Rate. Those increases may seem minuscule, but it is only the beginning of the story that points to a tight end breakout.
The Falcons calling 41.2 (No. 5) pass plays per game led to more looks for Hooper, who saw the eighth most targets among tight ends. He was also looked for in the red zone with a 17.6-percent Red Zone Target Share, good for ninth best among the position and a five-percent increase from 2017. Hooper also led the team in targets inside the 10 yard line with ten, three more looks than Julio Jones. 
Matt Ryan was more efficient in 2018 than he was in a down year in 2017. It went under the radar, but Ryan's 2018 numbers were almost identical to his MVP season marks from 2016. Atlanta's upgrades to the offensive line through the NFL Draft can only help him. The Falcons moved on to a "new" offensive coordinator in Dirk Koetter, who called a 63-percent pass-to-rush ratio down in Tampa Bay last year. Expect the dirty birds to continue chucking the ball at high rates this season.
Hooper was top ten in receptions (71), yards (660), Air Yards (452), red zone receptions (9), touchdowns (4), and fantasy points per game (10.1). There is even room for positive touchdown regression since his four scores were -1.3 over the expected value. Teammate Calvin Ridley overproduced wildly in that column with 10 scores, or +6.4 over his expected total. Those totals should balance out, especially if Koetter can be more efficient in the red zone than previous OC Steve Sarkisian. Which shouldn't be a hard bar to climb.
Hooper's 80.7-percent Catch Rate was number one among all qualified tight ends, an increase from 2017 where he was the fourth most efficient at 75.4-percent. This was due to a combination of his ability to get open with a 1.91 Target Separation and his quarterbacks ability to get him accurate passes with a 88.6-percent Catchable Target Rate, both ranked fourth best in the league.  His 11.32 (82nd-percentile) Agility Score makes him a nightmare for linebackers to cover over the middle. He's also an Air Yards threat, with his Total Target Distance of 636 yards last season landing him in the top ten for the position. He has become more reliable with experience, and Ryan recognizes it.
Hooper's ADP has been on the rise all summer and for good reason. This Atlanta passing attack is one that people want to have a piece of. Their tight end is the cheapest option, going in the 11th round, and he is not done progressing. Atlanta faces tough matchups in 2019 and has 12 games indoor on the schedule. Expect lots of shootouts for the Falcons. With all these factors in mind, it isn't hard to imagine a Hooper breakout in 2019. Its even easier to imagine a league championship if you snag him in the later rounds.
Mark Andrews, Baltimore Ravens
In 2018, a midseason quarterback change turned the Baltimore Raven's offensive philosophy on its head. They went from the pass-heaviest offenses with Joe Flacco to calling the most run plays in the league with Lamar Jackson.  Following their bye week, Jackson ran the ball himself 17 times a game. The Jackson hysteria let a historically efficient season by a rookie tight end go virtually unnoticed.
Rarely does a rookie tight end translate to the pro game as quickly as Mark Andrews did. He was top five among all tight ends in a number of efficiency metrics. Which is especially impressive for an offense that needed a reset halfway through the year. His 16.2 yards per reception trailed only OJ Howard and his 124.8 QB Rating When Targeted was second to Greg Olsen. If Jackson takes the next step to improve his game as a passer, it will be through Andrews.
While he only saw a 34.7-percent Snap Share during his rookie campaign, Andrews was featured heavily during those plays. His 13.1-percent Hog Rate was 11th best across qualified tight ends. For comparison's sake, second year breakout George Kittle posted a 10.8-percent Hog Rate during his rookie season. This may be a run first offense, but Andrews can emerge as the primary option hinged to evidence of his passing game utilization on a per play basis. It's also fair to expect progression in Jackson's vertical game.  The Ravens brought in Greg Roman as their offensive coordinator this year. He was in San Francisco during Colin Kaepernick's offensive explosion and also in Buffalo during Tyrod Taylor's best year. If there is an OC out there who can help a mobile QB with accuracy issues, it's Roman.
---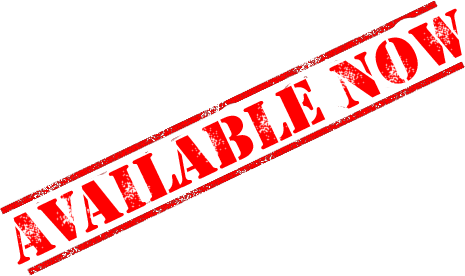 ---
Andrew's 108.5 (85th-percentile) Speed Score helped account for his 1.64 (No. 9) Target Separation mark. On top of blazing speed, his arm length and 6-5, 256-pound frame will allow his quarterback to put the ball where the defender can't get to. He is best comparable to the man who led his position in touchdowns last season in Eric Ebron, but has translated to the pro game much quicker when comparing their rookie numbers.
Jackson's inability to move the ball vertically in year one has masked Andrews' true value. The narrative that he will not progress and that none of the Baltimore pass catchers have value is overblown. After a historically efficient rookie season, expect the snaps to rise and the production to follow. Do not be afraid to wait on tight end, load up on running back and wide receiver before getting the biggest steal at the position in the 13th round.