First Sammy Watkins, the perennial breakout favorite (until injury) over the last two seasons was traded to the Rams. Then the Bills traded for former Eagles wide receiver Jordan Matthews, who looks to fit well in the outside scheme, but suffered an injury during his first week at Bills camp. While he remains optimistic that he'll start Week 1 against the Jets, the potential for limited work with Tyrod Taylor in the preseason makes him a risky start early in 2017. Lastly, Anquan Boldin unexpectedly announced his retirement to focus on his humanitarian work, leaving the Bills with a far worse receiving corps than they had two weeks ago.
Now we are left to run for the hills amidst the fallout within the Bills wide receiver group. Or are we? Here's a look at who we should truly be targeting in the Bills' receiving game in 2017, and how we should view their potential.
Zay Jones
The first, and possibly the most obvious choice on this list among wide receivers for the Bills is rookie Zay Jones, who the Bills selected in the second round out of East Carolina University. Jones boasts prolific college production and excellent athleticism, evidence by a 4.45 40-yard dash time (79-percentile), 103.9 Speed Score (79-percentile), 128.6 Burst Score (85-percentile), 10.80 Agility Score (90-percentile) and 10.28 Catch Radius (92-percentile). His College Dominator Rating of 37.1-percent (72-percentile) rounds out an excellent wide receiver profile.
The fact that Zay Jones could now be in line for a starting role and 100-plus targets makes him one of the more attractive rookie receivers in 2017, but there are legitimate red flag on his profile. Jones' 20.4 (50-percentile) Breakout Age  and 11.1 (7-percentile) college YPR suggests that Jones as a small school compiler who may be over-matched at the NFL level. Like Kevin White before him, it is foreboding that Jones underperformed his athleticism at East Carolina.
Jordan Matthews
Jordan Matthews fell out of favor in Philadelphia with the coaching staff, apparently because he couldn't transition from outside receiver to slot receiver, which never should have happened in the first place. Prior to being switched to the slot in 2016 (36.9-percent slot rate), Matthews had a productive 2015 season where he posted 85 receptions, 997 receiving yards, and eight touchdowns. Matthews leveraged his size (6-foot-3, 212-pounds), 4.46 speed, and 10.19 (83-percentile) Catch Radius to post a +11.0 (No. 27) Production Premium in 2015 and a 27.8-percent (No. 13) red zone target share.
Tyrod Taylor and Sammy Watkins saw 19 games together during their time in Buffalo. During that time Watkins averaged 14.7 fantasy points per game, which would have been good for the 15th highest total among receivers in points per game for 2016. Considering Watkins posted over 1000 yards in only 13 games with Taylor in 2015, Matthews has high-end fantasy WR2 upside, if healthy, this season
Charles Clay
No more Sammy Watkins. No more Robert Woods. No more Marquise Goodwin. Who on the roster is left for Tyrod Taylor as his most familiarized down-field receiving threat? DING! DING! DING! It's Charles Clay, who saw 87 targets (No. 12 among NFL tight ends) in 2016. Since going to Buffalo in 2015, only nine tight ends eclipsed 700-plus receiving yards in 2015 and 2016, putting Clay in prime position for a TE1 season in 2017 if he can reach that mark.
---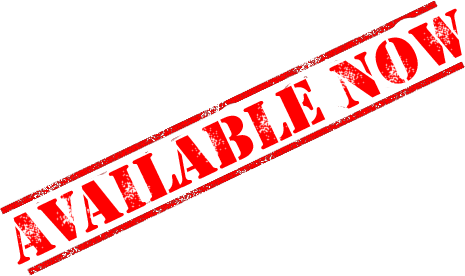 ---
Clay saw a massive increase in red zone target share last season, jumping from a 9.1-percent red zone target share (No. 55) in 2015 to a 28.0-percent red zone target share in 2016 (No. 5). He finished with the 12th most receptions (57) and 18th highest total among tight ends in receiving yards (552). He would need only 148 more yards than his 2016 season to reach the aforementioned 700-yard plateau, which comes down to only 9.3 more receiving yards per game than he had last season. A marginal increase in targets in 2017 could easily lead to that becoming a reality.
Currently carrying a 198.22 ADP in 12-team PPR leagues on MyFantasyLeague.com (No. 27 TE), Charles Clay is looking more like a value buy for the 2017 season, and could sneak in a top-10 fantasy season given the new faces in the Bills offense. And the best part is, he's pretty much free of charge.
Andre Holmes
After a few years of struggling to see snaps with the Raiders, Andre Holmes finally became a player to watch in 2014 after recording 47 receptions for 693 yards and four touchdowns. He faded into irrelevancy in 2015 when the Raiders acquired Michael Crabtree, posting only 14 receptions for 201 yards and four touchdowns, but he has the explosiveness to make plays on the field. During his five-year NFL career, Holmes has averaged 14.3 yards per reception, and has a chance to be an unexpected fantasy hero at some point this season. While he shouldn't be touted when guys like Zay Jones and Jordan Matthews are healthy starts, he becomes an interesting pick should one of those players go down.
During his highly successful 2014 season, Holmes averaged 9.4 fantasy points per game, while not entirely impressive, we can give him a slight pass given the 3-13 team he played on that season which featured a rookie Derek Carr trying to find his way through his first season. The Raiders were 19th in passing yards per game that season (186.0), and averaged only 259.5 yards per game as a unit (No. 25 overall).
What Andre Holmes could do with frequent opportunity behind Tyrod Taylor and a (hopefully) more efficient offense has yet to be seen, but he's a player to have on your watch list should one of these expected top receivers under perform or fall victim to injury.
Conclusion
Based on the Law of the Conservation of Targets, all members of the The Bills receiving corps were bumped up on the PlayerProfiler.com Player Rankings after Sammy Watkins was traded to the Rams. Jordan Matthews as the most upside, and Andre Holmes is the most intriguing value of the group.