The San Francisco backfield became a whole lot more interesting with Raheem Mostert requesting a trade after the 49ers chose not to meet his demands of a salary increase. A trade seems unlikely with most teams who needed a running back this offseason having had chances to acquire one via the draft, free agency, or a trade already. However, a trade is certainly a possibility, even if not the most likely outcome, and this makes the 49ers backfield one full of potential fantasy value.
Why is it Valuable?
Kyle Shanahan's running backs have had success for years dating back to his time as Atlanta's offensive coordinator during Devonta Freeman's breakout campaign. In the past eight years, Shanahan's creative zone blocking scheme has produced a top-five rushing offense by yardage four times. Only Baltimore averaged more yards on the ground than the 153.5 per game mark set by the 49ers last year. San Francisco's dominant defense, and a mauling offensive line that gave Raheem Mostert the No. 6 Run Blocking Efficiency rating among qualified running backs last year, also play a critical role in the team's rushing attack. Lastly, a back's talent hasn't played a huge role in their success under Shanahan.
Mostert and Matt Breida were efficient rushers and both were passed over 256 times in their respective drafts. Freeman was a colossal bust before Shanahan took over the offense and briefly turned him into an elite fantasy back. As is standard in the NFL, a back is only as good as his environment and the 49ers have one of the best.
Given that Tevin Coleman worked with Shanahan in Atlanta, is the highest-paid back on the team, and topped all non-Mostert backs in San Francisco in carries last year, we'll assume he's the starter should Mostert find a new home. The more interesting topic is who will back him up and likely play more than just a relief role if Mostert is gone. Starting with the least likely.
Jerick McKinnon
Pour one out for the former data darling by enjoying Matt Kelley gushing over him for seven minutes four years ago.
Five sprains, an ACL tear, complications, and one back soreness ago, Jerick McKinnon had a reasonable claim on the title of Most Athletic Running Back. He tested above the 90th-percentile in every athletic measurable and proved to be a dynamic pass-catcher, hauling in 94 passes over his final two seasons with Minnesota. However, McKinnon has yet to resume cutting this offseason and hasn't taken a snap since 2017. The godly athleticism he once possessed is likely no more, and so are his chances at being fantasy relevant.
JaMycal Hasty
There are many data points on the JaMycal Hasty profile that make him a worthwhile stash. Running a 4.55 (63rd-percentile among qualified running backs) 40-Yard Dash, he owns above-average speed and his 127.8 Burst Score comes in at the 87th-percentile. These combined results shouldn't be surprising. He posted a 5.8 (61st-percentile) College YPC mark, and scouts were keen to point out his shifty running style coming out of Baylor. He was even used with much success on special teams in college which should help secure him a spot on the 49ers' final roster.
---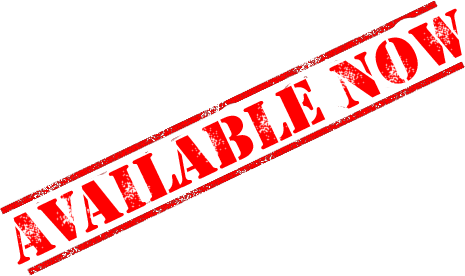 ---
The big knock on Hasty is his 12.8-percent (13th-percentile) College Dominator Rating. He played four seasons of college ball but peaked at second in rushing yardage on his own team. He was also used modestly as a pass-catcher, securing a middling 7.4-percent (50th-percentile) College Target Share. Hasty has an intriguing skillset for a UDFA, but the incoming price correction from fantasy players overreacting to the Raheem Mostert news could make him a chalk-fade within weeks.
Jeff Wilson
Jeff Wilson and JaMycal Hasty have completely different player profiles. Wilson's athleticism doesn't immediately rule him out of fantasy viability, but it certainly puts him at a disadvantage. He did not record a single athletic measurable that was above average when testing.
Unlike Hasty, what Wilson lacks in athleticism he makes up for with actual production. During his final season at North Texas, Wilson posted 1,215 rushing yards and 16 scores on 188 carries. This gave him a better College Dominator Rating and a higher College YPC mark than Hasty. He was more efficient in the face of increased volume, the hallmark of a talented rusher.
Wilson did not command as high a College Target Share as Hasty, but he was more productive at his peak. He recorded 247 receiving yards on 29 catches in his junior season. Hasty never hit 200 yards.
Wilson also has reps in the most valuable role in modern football: the goal line back. He recorded 2.3 red zone carries per game in San Francisco's first seven games. He occupied the same role for a brief stint in 2018, averaging 1.8 red zone rushes per game through six games.
Conclusion
Both Jeff Wilson and JaMycal Hasty deserve increased ADPs as long as Raheem Mostert insists on finding a new team. Even Jerick McKinnon receives a non-zero bump. Each back has shown enough either in college or the pros to indicate that they can succeed in San Francisco. Two of the three have underperformed their athleticism for years. The other is named Jeff and is the best value in this backfield.