With the shattering news that the San Francisco 49ers have extended the stay of Jimmy Garoppolo, it is time for dynasty owners to begin to reap the benefits of this transaction. I don't mean you should go out and acquire Jimmy Garoppolo in any and all startup dynasty drafts (although it's not a terrible idea), especially as his fantasy stock is probably at an all-time high. But rather, you should wait patiently for the later rounds and secure one of the weapons Garoppolo will use to take himself towards the summit of fantasy football. This is a player that we recommended you snap up almost a year ago… May I present, George Kittle.
High Ceiling College Prospect
Kittle was an exceptional athlete coming out of Iowa, with his 40-yard dash, Speed Score, Agility Score and Catch Radius all placing him at or above the 94th-percentile. His fall to the 5th round in the draft was certainly not related to his athleticism. Indeed, Kittle's measurables compare favorably to some of the most prominent players at his position. Kittle's demonstrated speed, burst and agility at the NFL Scouting Combine, summarized by his 124.1 (88th-percentile) SPARQ-x Score, was superior to Rob Gronkowski, Travis Kelce, and Zach Ertz. Perhaps surprisingly, Kittle was the most athletic a tight end in the 2017 NFL Draft, which featured O.J. Howard, David Njoku, and Evan Engram. Impressed?
A more likely outcome was due to a perceived lack of production. Kittle never caught more than 22 passes in a season for Iowa, although he did have an impressive ten touchdowns on just 48 career receptions. Gronkowski and Ertz both caught more than 170 passes in college, while Kelce hauled in 79. Interestingly, Kelce scored one fewer touchdown than Kittle.
---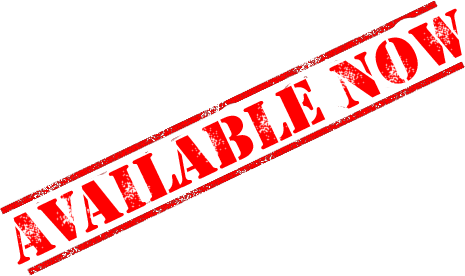 ---
This is how an über athlete falls to the 49ers in the 5th round. How impressed were the 49ers with what they saw in training camp? They traded away Vance McDonald just prior to the start of the season. Even before they managed to get something for McDonald, there were reports that his and every other tight end on the team was on the roster bubble, with only Kittle assured of his spot. But how did he perform in his first season?
Kittle's NFL Upside
George Kittle was not a rookie sensation, it is fair to say. He did not revolutionize the position he was brought in to play, like some college wunderkind sent from the football gods to shape the game forever. Indeed, up until Week 14 of the season, his numbers were quite ordinary, as the image below shows.
So what happened in Week 14? Well, it was the second start made by Jimmy Garoppolo. From then until the end of the season, the two would enjoy a fruitful partnership that only hints at the possibilities lying ahead for Kittle, now that Garoppolo will definitely be sticking around.
Taken as a whole, Kittle enjoyed an understated rookie season. 260 of his 515 receiving yards came after contact, the 7th most at the tight end spot. The same was true for his 8.2 yards per target. Incidentally, Kelce managed 8.5, while Ertz trailed them both with 7.5. Kittle had nine red-zone receptions, a number bettered by only five players. Given this red-zone usage and his high scoring rate in college, Kittle disappointed by managing only two touchdowns in 2017. However, if he continues to see high volumes of work inside the 20-yard line, this number should rise in the future.
Kittle Dynasty Forecast
At present, George Kittle is the currently the No. 27 tight end being selected (20th round), according to MyFantasyLeague dynasty ADP data. Kittle is currently being drafted after players who are on the verge of being released in the next few weeks. Talented pass-catching tight ends tethered to a talented young quarterback is something that the NFL, and your dynasty leagues, don't have enough of for everyone. For you to pass up on such a player is a crime against football.