It's time to do some reactionary analysis of rookies and the teams they've landed on, as we attempt to dissect who the fantasy football contenders and pretenders are among the rookie class for 2017.
The first player we'll look at is Dalvin Cook, who entered the 2017 draft process as a highly touted prospect out of Florida State, only to have his hype undone after an underwhelming performance at the combine. Instead of being a lock for the first round, Cook saw his draft stock drop all the way to the second round, where the Minnesota Vikings selected him no. 41 overall. Video scouts will tell you to ignore the underwhelming workout metrics Dalvin Cook now carries with him into his rookie season, while the number gurus will insist he is going to be exactly what his metrics are foreshadowing.
Only time will tell on Dalvin Cook, but there's no doubting his insertion into the Minnesota backfield has a chance to be less than stellar as he will vie for carries with incumbent Jerick McKinnon and recently signed running back Latavius Murray in 2017. At the start of the offseason, it appeared to be wheels up for Jerick McKinnon, who had little competition in the running back rotation, and is a workout warrior in the metrics field. His 4.41 40-yard dash (95th-percentile), 110.5 Speed Score (90th-percentile), 134.9 Burst Score (97th-percentile), 10.95 Agility Score (92nd-percentile) and 155.7 SPARQ-x Score (1ooth-percentile), unquestionably put him in the upper echelon among running backs across the league.
The Vikings then added Latavius Murray in the offseason, who despite his athletic profile: 4.43 40-yard dash (93rd-percentile), 115.8 Speed Score (97th-percentile), and 123.0 SPARQ-x Score, (80th-percentile), struggled to see the field in 2016 with the Raiders, posting a 52.8-percent Opportunity Share while unquestionably being the the better back in Oakland.
Enter Dalvin Cook, whose 4.49 40-yard dash (78th-percentile), 103.3 Speed Score (71st-percentile), and 22 bench press reps (67th-percentile) are the best of his metrics, while his 109.9 Burst Score (9th-percentile) and 11.80 Agility Score (10th-percentile) are giving fantasy analysts reason to doubt the 5-foot-10, 210-pound backs production ability at the NFL level.
The most amazing thing about Dalvin Cook going to the Vikings could be the utter blindness that fantasy gamers seem to be undergoing in their analysis of him. It's as if his drop is impossible to admit because he was just viewed so favorably before the facts came out. If you want to love him because of his videos, fine. If you want to hate him because of his metrics, I get that too. But he seems to have lost almost no value in dynasty leagues and rookie drafts, despite being drafted to the Vikings, a landing spot that should have mounted loads of doubt and criticism.
The Vikings boasted the worst offensive line in the league in 2016, posting a 62.9 score in run blocking on PlayerProfiler.com (No. 32), and will now hope that the signings of Riley Reiff and Mike Remmers this offseason will lead to more run production in 2017. As if that isn't scary enough, let's again re-visit the fact that Dalvin Cook, the least athletic back on the roster, is going to be searching out a way to split significant carries with an athletic freak in Jerick McKinnon and a veteran in Latavius Murray.
---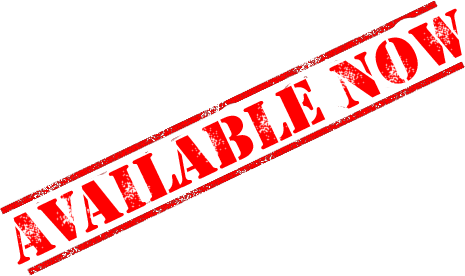 ---
Early speculation is that the Vikings will be looking to establish a running back committee early, which does little in the way of helping Cook's fantasy value, or any Minnesota running back's value for that matter. The wheels don't appear to be up for Dalvin Cook heading into 2017. Keep your expectations grounded, and look for better value at the position in both re-draft formats and even in your dynasty leagues.