It's been 10 years since he last coached an NFL game, but Jon Gruden has returned to the black hole for the 2018 season. The Raiders lured Gruden out of the broadcast booth with a whopping 10-year, $100 million contract. While it's exciting to see him back on the sideline, there are still concerns and questions that need to be answered. When Gruden told reporters he was "trying to throw the game back to 1998," it was assumed to be a joke or at least an exaggeration. But the head-scratching moves he's made since, indicate he may have been serious. What does a Jon Gruden offense look like in 2018? Can he get Derek Carr back to his 2016 form? And most importantly, how will this impact our fantasy teams? Using advanced stats, metrics, and analytics, we dive into the Raiders offense to deliver the answers.
Derek Carr, QB
Will the real Derek Carr please stand up? The Raiders signal caller finished as a top-10 quarterback in 2016 and was an MVP candidate before fracturing his ankle in Week 16. It appeared he was emerging as one of the league's best young quarterbacks. He followed that up, though, with a disappointing QB20 performance in 2017. Carr struggled with consistency and efficiency throughout the season. He more than doubled his interception total from 2016 to 2017 and threw 29 (No. 3) interceptable passes. His touchdown total also saw a drop from 28 to 22. He had only three games with 300 yards or more and threw multiple touchdowns just five times.  Carr's struggles can be partly attributed to a back injury sustained in Week 4, as well as the Raiders' lack of talent around him. The few weapons they did have battled a serious case of the drops.
---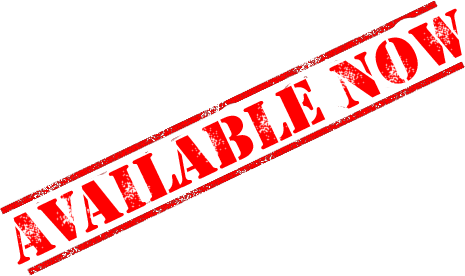 ---
The hiring of Gruden spurred the question — How will he impact the performance of Carr? Gruden is known as a quarterback expert, due in large part to his QB Camp series at ESPN. Reports out of Raiders training camp indicated the two are working well together. Gruden even told reporters Carr knows the offense better than himself. While that's all well and good, it doesn't exactly tell us what we can expect from Carr as he enters his fifth season. When trying to figure out what Carr's fantasy output will look like under Gruden, we need to know what type of offense the Raiders will run. A pass-heavy scheme would obviously be ideal for Carr's fantasy production while a run-first, or even a balanced attack, would be bad news if he cannot improve his efficiency. Gruden will be the one calling plays so let's take a look at his historic pass-to-run tendencies.
As displayed in the chart, Gruden's offenses have averaged a pass-to-run ratio of 1.19. The NFL average in 2017 was 1.36. Gruden's teams were below that mark in every season except 2002 and 2003. While it's been 10 years and times have changed, we can still assume the Raiders won't be leading the league in pass attempts anytime soon. Low volume, coupled with low efficiency, equals a poor fantasy output. It's also important to note that Brad Johnson in 2003 was the last of Gruden's quarterbacks to produce a top-12 QB season. I'd place my bet on Carr finishing as a mid-tier No. 2, around QB15.
Amari Cooper, WR1
Amari Cooper's 2017 campaign was a disappointment, to say the least. After back-to-back 1,000 yard seasons to start his career, Cooper came crashing back down to Earth with just 48 receptions for 680 yards. Cooper topped 70 yards just twice and failed to reach 10 yards an astounding five times. He finished as WR35 in PPR formats. The only positive was his career-high seven touchdowns. He was targeted just 96 times after combining for 262 targets during his first two seasons. Cooper had a poor Catch Rate of 50-percent (No. 91) and dropped 10 (No. 5) passes. Injuries played a factor as he battled an ankle sprain and a concussion that kept him out of two games.
The good news for fantasy managers is that all signs are pointing towards a rebound season. Cooper still possess one of the league's best athletic profiles with a 110.6 (92nd-percentile) Speed Score, a 10.69 (97th-percentile) Agility Score, and a Catch Radius of 10.14 (74th-percentile). He may also be the greatest beneficiary of the team's head coaching change. Gruden has a long history of feeding his top wide receiver and has already claimed Cooper as "the main vein" of the passing game. In all 11 seasons as a head coach, Gruden's offense has produced a 1,000 yard wide receiver. His WR1 has averaged a target share of 26.1-percent. Eight times his No. 1 wideout saw at least 130 targets, six times topping 140, and twice over the 150 mark. On average, Gruden's top wideout is responsible for 33.8-percent of the team's receiving yards and 34.3-percent of the touchdowns. If we consider the historical averages and assume Cooper returns to his 2016 efficiency, his 2018 stat line projects out to around 88 receptions on 140 targets for 1,250 yards and nine touchdowns. Those numbers would have placed him as PPR WR4 between Keenan Allen and Larry Fitzgerald in 2017.  Let's not forget, Cooper's first two seasons showed that he is capable of putting up these types of numbers. In 2016 he finished with 1,153 yards on 83 receptions and scored five touchdowns. We saw his floor last year, this season he could finally reach his ceiling. I'm absolutely buying the top-five upside at his current cost of a late third-round pick.
Jordy Nelson, WR2
The Raiders opted to trade-in their Michael Crabtree shares for an older version. Shortly after releasing Crabtree, the team signed long time Packers receiver Jordy Nelson. Nelson's 2017 season was his worst statistical year since 2009 but he played most of the season with backup Brett Hundley at quarterback. With Aaron Rodgers at the helm, Nelson averaged 11.6 yards per reception and scored six touchdowns over the first six weeks of the season. During Hundley's tenure, Nelson scored zero touchdowns and his yards per catch average dropped to 7.1. While Carr is certainly a downgrade from Rodgers, he's also a significant upgrade from Hundley.
His role in Oakland will put Nelson in the slot more than previous seasons which could lead to a Larry Fitzgerald-like career revival/extension. He may not be the same player he once was, but he is still going to receive plenty of opportunity as the Raiders No. 2 option behind Cooper. The Gruden WR2 has averaged a 17.1-percent target share, 17.6-percent of the receiving yards, and 18.2-percent of the team's passing touchdowns. Nelson's knack for the end zone could lead to a large share of the 14 vacated red zone targets and eight total touchdowns left behind by Crabtree. From a fantasy perspective, Nelson's role should lead to WR3 PPR numbers.
Martavis Bryant, WR3
The Raiders surprised us all when they sent a third-round pick to the Steelers for disgruntled wide receiver Martavis Bryant. Bryant is coming off a disappointing 2017 campaign after missing all of 2016 due to suspension. He didn't seem to be the same play making threat he was during his first two seasons. He averaged 18.2 yards per reception and scored 14 touchdowns in 21 games between 2014-2015. Bryant scored just three times in 15 games and had a career low 12.1 yards per reception in 2017.
At 6-4, 211 pounds, Bryant possess a 115.1 (96th-percentile) Speed Score, 128.3 (83rd-percentile) Burst Score, and 10.32 (95th-percentile) Catch Radius. While his athletic profile shows he has all the tools to return to his playmaker ways, the circumstances suggest it may be a long shot in 2018. As a receiver who's game is built around making plays downfield, it's a concern that his new quarterback has never topped 7.03 yards per attempt and has a career average of 6.5. There have been rumors for a few months that Bryant could be facing more league discipline which could knock him out for another season. There's also been talk out of training camp that he has struggled to pick up the playbook and fit into the offense. Although, the recent trade of Ryan Switzer to the Steelers can be considered a vote of confidence on both fronts. Bryant will be fighting for targets as the fourth option behind Cooper, Nelson, and tight end Jared Cook.  He is a boom-or-bust receiver with several red flags and shouldn't be drafted until the late rounds, if at all, in deeper leagues.
Jared Cook, TE
Jared Cook had one of the best seasons of his career in 2017. He had a career-high 54 receptions, and his 688 yards and 86 targets were his second-highest over nine years. His two touchdowns were a disappointment but he still finished as PPR TE12. Despite being an inconsistent fantasy producer over his career, Cook is still one of the most athletic tight ends in the league. His 121.9 (97th-percentile) Speed Score, 133.3 (98th-percentile) Burst Score, and 10.40 (97th-percentile) Catch Radius all rank among the elite.
It appears unlikely that Cook will repeat his 15.6-percent target share in Gruden's offense. In his 11 seasons as a head coach, Gruden's TE1s averaged a 10.9-percent target share. Only twice did one top a 12-percent share and none ever reached 15-percent. While I expect Cook's share to fall somewhere in the middle, Gruden's historical numbers don't bode well. Cook has never been a reliable weekly fantasy option and 2018 won't be any different. His value is as a No. 2 and injury/bye week replacement.
Marshawn Lynch, RB1
Marshawn Lynch proved he still has plenty of gas left in the tank in his return from retirement. He finished as PPR RB24 with 891 yards and seven touchdowns on 207 carries. While his totals may be nothing to write home about, his efficiency was among the best in the game. Beast Mode recorded 99 (No. 2) evaded tackles and sported a Juke Rate of 43.6-percent (No. 1). He had 452 (No. 6) Yards Created with a 1.99 (No. 3) Yards Created Per Carry average. He averaged 4.3 (No. 22) yards per carry.
Lynch, who is still playing at a high level despite his advanced age, enters 2018 as Gruden's No. 1 back. Historically, Gruden's teams have averaged 445 rushes per season, and his RB1s have seen a 57-percent share of the carries and 50.6-percent of the rushing yards while scoring 40.5-percent of the rushing touchdowns. A clear path to 220-250 total touches and a shot at a 1,000 yards makes Lynch a weekly fantasy starter.
Doug Martin, RB2
The RB2 in the Gruden-led offense has been responsible for 25.8-percent of the carries, 21.9-percent of the rushing yards and 20.2-percent of the rushing scores. This is where offseason addition Doug Martin comes into play. Martin joined the Raiders following back-to-back seasons of 2.9 yards per carry, three touchdowns, and barely 400 rushing yards. He figures to take 7-12 touches per game and serve as Lynch's primary backup. Martin won't have much fantasy relevance without an injury to Lynch, and even then would be a touchdown dependent, desperation play at best.
Jalen Richard & DeAndre Washington, RB3
Other options in the Oakland backfield include Jalen Richard and DeAndre Washington. Washington is unlikely to see the field much without an injury but Richard could prove to be the team's primary pass-catching back. The running back position has averaged a 28.4-percent target share in Gruden's offense. If Richard finds himself on the field enough to see a significant share of those targets, he could wind up with decent flex appeal in PPR scoring.