Height

5' 11"

Weight

204 lbs

BMI

28.4

(17th)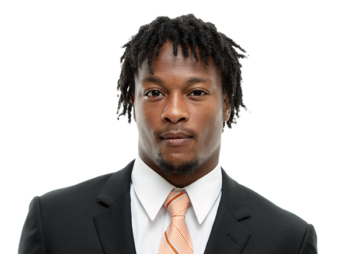 Draft Pick

5.26

2022

College

North Carolina

Age

24.0
Workout Metrics
40-Yard Dash
Speed Score
Burst Score
Agility Score
Bench Press
High School Workouts
40-Time
Speed Score
Vertical Jump
20 Yard Shuttle
Scouting Grade
College Dominator

College YPC

College Target Share

SPARQ-x
Ty Chandler Bio
Out of Nashville, TN, Ty Chandler was a 4-star prospect after playing at Montgomery Bell Academy. Chandler was in the ESPN top 300 and a top 100 recruit in the nation. He burst onto the scene at Tennessee. As a freshman, he was 2nd on the team in carries while the Volunteers went 4-8. His sophomore year he was more productive on the ground (630 yards) and through the air (183) despite finishing 2nd on the team in carries again. As a junior, he captured the starting role, but lost it in 2020 forcing him to transfer. With Michael Carter and Javonte Williams in the NFL, he transferred to North Carolina. Read More
Ty Chandler College Stats
Year

Year

Games

Games

Rush Attempts

Rush Atts

Rushing Yards

Rush Yrds

Total Touchdowns

TDs

Receptions

Rec

Receiving Yards

Rec Yrds

Target Share

Tgt Share

Age

Age

School

School

2017

12

(RB)

71

305

(2 tds)

2

10

(12 tgts)

108

3.8%

19

Tennessee

2018

11

(RB)

115

630

(4 tds)

7

19

(23 tgts)

183

7.7%

20

Tennessee

2019

12

(RB)

135

655

(3 tds)

3

13

(15 tgts)

63

4.2%

21

Tennessee

2021

13

(RB)

182

1,092

(13 tds)

14

14

(17 tgts)

207

4.5%

23

North Carolina
Player Popularity Index (PPI) ranks PlayerProfiler page views over the last 30 days. For example, the No. 1 PPI player page is the most frequently visited page in recent weeks.
Who is Ty Chandler
At North Carolina in his 2nd senior year, he posted 1,092 rushing yards and 216 receiving yards. The important note is that Sam Howell, his quarterback, rushed for 828 yards which explains the lack of receiving work by the Tarheel running back corps.The Combine boosted his draft stock from UDFA to the 6th round. He'll be a competent satellite back or special teams player. He's a one cut and go type of runner, probably best in zone schemes.
Ty Chandler was selected in the 5th round of the 2022 NFL Draft by the Minnesota Vikings. We're not sure if he's better than Alexander Mattison. If he beats out Mattison and Nwangwu, then he's still only a backup to Dalvin Cook.
News & Advice
Get Ty Chandler news, rankings updates and draft pick advice, straight to your inbox!