Height

6' 4"

Weight

245 lbs

Arm Length

32 1/2"

(30th)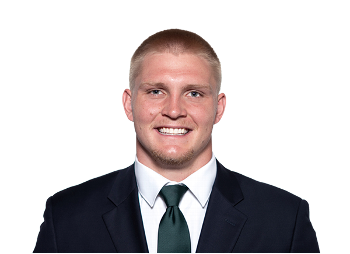 Draft Pick

2.23

2022

College

Colorado State

Age

22.6
Workout Metrics
40-Yard Dash
Speed Score
Burst Score
Agility Score
Catch Radius
High School Workouts
40-Time
Speed Score
Vertical Jump
20 Yard Shuttle
Scouting Grade
College Dominator

College YPR

Breakout Age

SPARQ-x
Trey McBride Bio
In hindsight it was very easy to see what Trey McBride preferred in a College Program, a tough, rugged program that can feature a superstar and teach them everything they need to reach the next level, and I guess being an hour and thirty minutes from where he grew up in Fort Morgan, Colorado doesn't hurt. McBride received offers from California, Kansas State, Wyoming, Navy and Colorado State, he opted to stay home and play for the Rams. In High School, McBride totaled 89 receptions 1,737 yards and 23 touchdowns as a tight end at Fort Morgan while receiving the National Football foundation Colorado Chapter Scholar-Athlete award. Read More
Trey McBride College Stats
Year

Year

Games

Games

Receptions

Recs

Receiving Yards

Rec Yds

Target Share

Tgt Share

Catch Rate

Catch Rate

Special Teams Yards

Special Teams

Age

Age

School

School

2018

6

(TE)

7

(14 tgts)

89

(12.7 ypr)

2.8%

50.0%

0

19

Colorado State

2019

12

(TE)

45

(54 tgts)

560

(12.4 ypr)

12.1%

83.3%

-

20

Colorado State

2020

4

(TE)

22

(34 tgts)

330

(15.0 ypr)

29.3%

64.7%

0

21

Colorado State

2021

12

(TE)

90

(134 tgts)

1,121

(12.5 ypr)

34.0%

67.0%

0

22

Colorado State
Trey McBride News & Analysis
Recent News
Arizona Cardinals tight end Trey McBride has agreed to a ...
The Arizona Cardinals selected Colorado tight end Trey ...
Related Articles
Player Popularity Index (PPI) ranks PlayerProfiler page views over the last 30 days. For example, the No. 1 PPI player page is the most frequently visited page in recent weeks.
Who is Trey McBride
As a true freshman at Colorado State, McBride saw the field in all 12 games but only caught 7 balls for 89 yards while playing with future NFL Wide Receivers Preston Williams, Olabisi Johnson, and Warren Jackson. McBride was named an Academic All-Mountain West in each of the four seasons for the Rams, while garnering All-Mountain West first team selections on the field from 2019 to 2021. In 2021, McBride took the next step in putting forth one of the greatest tight end seasons of all-time at the college level, leading the FBS in receptions(90), yards(1,121), and yards per game(93.4), he was named the first unanimous All-American in program history, and was the recipient of the John Mackey award, given to the Nations Best Tight End. Other Mackey award winners include, Kyle Pitts in 2020, T.J. Hockenson in 2018, and Mark Andrews in 2017.
Current NFL Mock Draft circles have McBride as a borderline 1st round pick, early in the draft process it was Jalen Wydermeyer as the projected 1st Tight End off the board, and currently it is McBride that has crept into Round 1 of many NFL Mock Drafts, with a landing spot of Tennessee or the New York Jets as the most common.
Trey McBride was selected in the 2nd round of the 2022 NFL Draft by the Arizona Cardinals. Going to a fast paced offense will help McBride breakout after the Cardinals get rid of Ertz. Until they do, he'll be the number two TE in AZ.
News & Advice
Get Trey McBride news, rankings updates and draft pick advice, straight to your inbox!