Height

5' 10"

Weight

196 lbs

BMI

28.1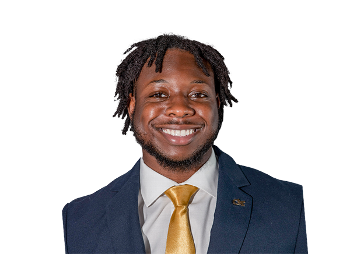 Draft Pick

-

2023

College

Georgia Tech

Age

22.7
Workout Metrics
40-Yard Dash
Speed Score
Burst Score
Agility Score
Bench Press
High School Workouts
40-Time
Speed Score
Vertical Jump
20 Yard Shuttle
Scouting Grade
College Dominator

College YPC

College Target Share

SPARQ-x
Hassan Hall Bio
Hassan Hall is a running back who spent four years at Louisville before ending his college career at Georgia tech. Hall made five starts in 12 games as a freshman as a kick returner / running back in 2018, setting the school's single-game record with 247 kick return yards vs Clemson. As a Sophpmore in 2019, Hall became Second-Team All-ACC All-Purpose and Third-Team All-ACC Specialist after recording 552 yards on offense, 783 return yards, and 6 total TDs. Read More
Hassan Hall College Stats
Year

Year

Games

Games

Rush Attempts

Rush Atts

Rushing Yards

Rush Yrds

Total Touchdowns

TDs

Receptions

Rec

Receiving Yards

Rec Yrds

Target Share

Tgt Share

Age

Age

School

School

2018

12

(RB)

70

303

(3 tds)

3

12

99

-

18

Louisville

2019

13

(RB)

108

501

(5 tds)

-

5

(6 tgts)

51

-

19

Louisville

2020

8

(RB)

54

223

(2 tds)

2

3

(6 tgts)

6

-

20

Louisville

2021

9

(RB)

38

272

(1 tds)

1

2

(5 tgts)

19

-

21

Louisville

2022

12

(RB)

116

521

(1 tds)

1

28

(37 tgts)

165

-

22

Georgia Tech
Player Popularity Index (PPI) ranks PlayerProfiler page views over the last 30 days. For example, the No. 1 PPI player page is the most frequently visited page in recent weeks.
Who is Hassan Hall
Hall would put up 520 yards and 3 TDs on offense with 756 return yards over his final two years with the Cardinals before transferring to Georgia Tech, ending his time in Louisville with 3,843 all-purpose yards in 42 games. Hassan Hall made 6 starts over 12 games for the Yellow Jackets on his way to Honorable Mention All-ACC recognition with 900 all-purose yards.
News & Advice
Get Hassan Hall news, rankings updates and draft pick advice, straight to your inbox!