Height

5' 10"

Weight

224 lbs

BMI

32.1

(88th)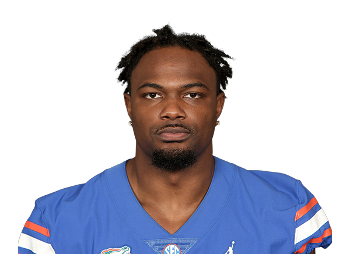 Draft Pick

4.02

2022

College

Florida

Age

22.3
Workout Metrics
40-Yard Dash
Speed Score
Burst Score
Agility Score
Bench Press
High School Workouts
40-Time
Speed Score
Vertical Jump
20 Yard Shuttle
Scouting Grade
College Dominator

College YPC

College Target Share

SPARQ-x
Dameon Pierce Bio
Dameon Pierce was a 4-star prospect out of Bainbridge high school in Bainbridge, GA. He had received offers from a number of top programs while setting rushing records at Bainbridge high school. Originally committed to Alabama, Pierce decommitted and became a Florida Gator instead. Read More
Dameon Pierce College Stats
Year

Year

Games

Games

Rush Attempts

Rush Atts

Rushing Yards

Rush Yrds

Total Touchdowns

TDs

Receptions

Rec

Receiving Yards

Rec Yrds

Target Share

Tgt Share

Age

Age

School

School

2019

12

(RB)

54

305

(4 tds)

4

4

(4 tgts)

30

0.9%

21

Florida

2020

12

(RB)

106

503

(4 tds)

5

17

(23 tgts)

156

4.9%

22

Florida

2021

13

(RB)

100

574

(13 tds)

16

19

(20 tgts)

216

4.8%

23

Florida
Dameon Pierce News & Analysis
Recent News
Houston Texans running back Dameon Pierce won't be given an ...
The Texans selected Florida running back Dameon Pierce with ...
Player Popularity Index (PPI) ranks PlayerProfiler page views over the last 30 days. For example, the No. 1 PPI player page is the most frequently visited page in recent weeks.
Who is Dameon Pierce
Dameon Pierce is one of the more intriguing prospects in this year's class. The stats don't pop off the page, but he was productive every year he was at Florida starting with his freshman year where he was the No. 3 running back and rushed for 424 yards. After a down 2019 year, Pierce bounced back and became the leading rusher for the Gators in 2020 going for 503 yards and 4 touchdowns. In 2021, Dameon Pierce continued to be the leading rusher and was 2nd in running back receptions. Demonstrating an all-purpose back skillset, he was invited to the Senior Bowl where his running style had more finesse than the other invitees.
At the Combine, Pierce disappointed with a 56th percentile Speed Score and below average explosiveness. Projected to be a 4th round pick, Dameon Pierce is someone you'll talk yourself into taking in the later rounds, but it's unknown what his upside could be.
Dameon Pierce was selected in the 4th round of the 2022 NFL Draft by the Houston Texans. There he finds the husk of Rex Burkhead and a recovering Marlon Mack. If you're a Mack truther, then Pierce won't have value in 2022 unless he goes down. In the event that Pierce does beat out Mack for the starting role, he's going to be a volume play with not a lot of upside because this offense is probably going to be bad. He's an efficient runner with the requisite size on a bad team.
News & Advice
Get Dameon Pierce news, rankings updates and draft pick advice, straight to your inbox!