Height

6' 6"

Weight

250 lbs

Arm Length

33 1/8"

(55th)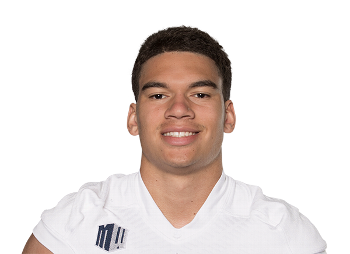 Draft Pick

5.06

2022

College

Nevada

Age

22.2
Workout Metrics
40-Yard Dash
Speed Score
Burst Score
Agility Score
Catch Radius
College Dominator

College YPR

Breakout Age

SPARQ-x
Cole Turner Bio
Cole Turner was a 3-star prospect out of Clackamas high school in Clackamas, OR. He committed to Nevada over Oregon State. Cole Turner played with Carson Strong and Romeo Doubs at Nevada. His breakout during his junior season coincided with Strong's breakout as well. However, it's important to know that Nevada seemingly did not throw to their tight end because in 2018 and 2019 no tight end topped 12 receptions or 100 yards. Turner broke that streak by putting up back to back 600+ yard seasons for 9+ touchdowns each season. His receptions and yardage were only 2nd on the team to Doubs during those years. Read More
Cole Turner College Stats
Year

Year

Games

Games

Receptions

Recs

Receiving Yards

Rec Yds

Target Share

Tgt Share

Catch Rate

Catch Rate

Special Teams Yards

Special Teams

Age

Age

School

School

2018

2

(TE)

2

(1 tgts)

37

(18.5 ypr)

0.2%

200.0%

0

18

Nevada

2019

4

(TE)

4

(5 tgts)

51

(12.8 ypr)

1.0%

80.0%

0

19

Nevada

2020

9

(TE)

49

(73 tgts)

605

(12.3 ypr)

20.3%

67.1%

0

20

Nevada

2021

11

(TE)

62

(97 tgts)

677

(10.9 ypr)

17.0%

64.0%

0

21

Nevada
Player Popularity Index (PPI) ranks PlayerProfiler page views over the last 30 days. For example, the No. 1 PPI player page is the most frequently visited page in recent weeks.
Who is Cole Turner
Cole Turner is one of those players that NFL draft scouts and fantasy gamers seem to disagree on. He's projected to go in the 4th round of the NFL draft, but in rookie mocks at PlayerProfiler, he went in the late 5th round, and was sometimes undrafted. It's unclear where he'll go and if he'll see time on the field if he can't block as well as he can catch.
Cole Turner was selected in the 5th round of the 2022 NFL Draft by the Washington Commanders. Going to the commanders with aging talent is a plus, but the downside is QB play and talent at the WR position.
News & Advice
Get Cole Turner news, rankings updates and draft pick advice, straight to your inbox!